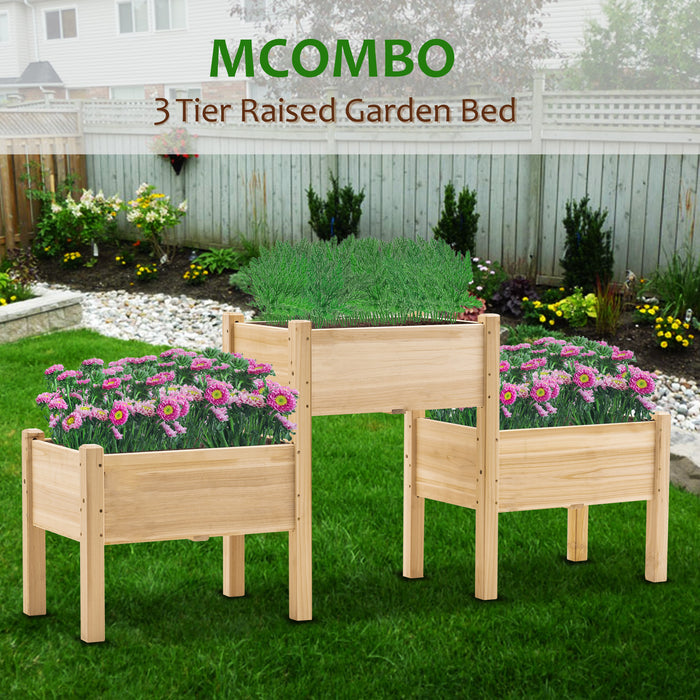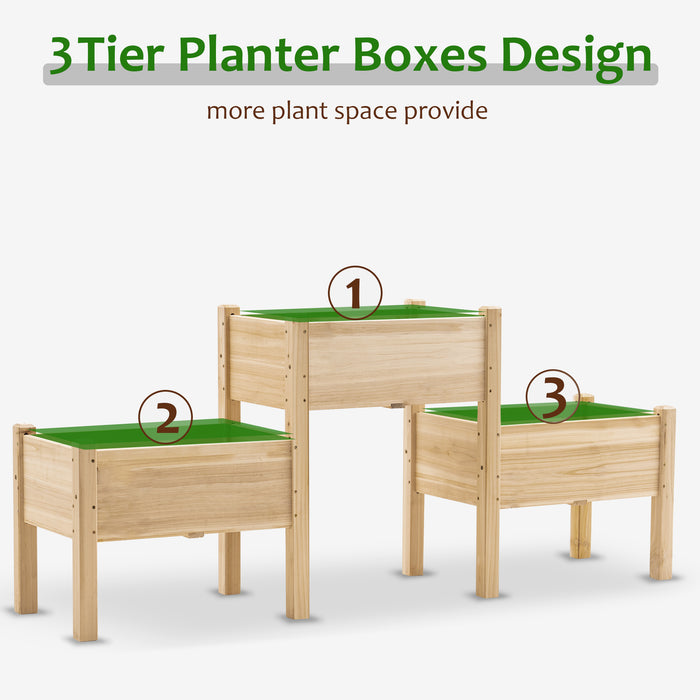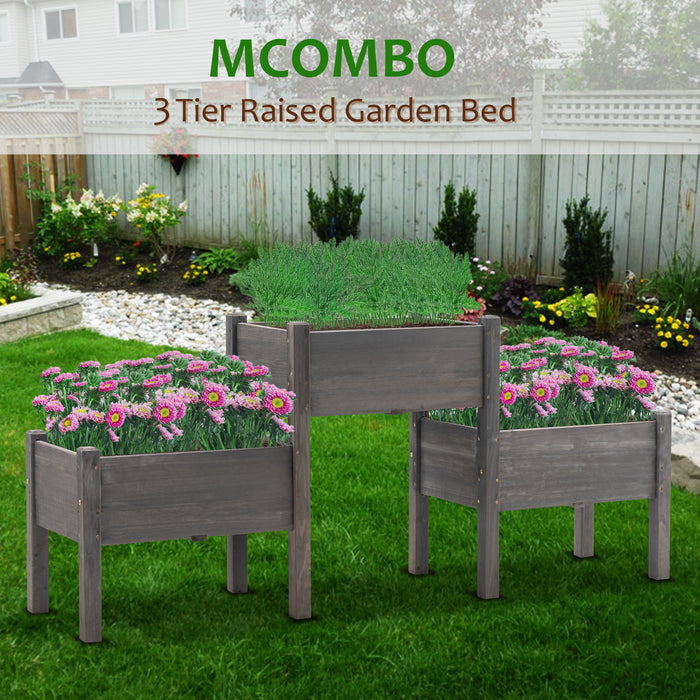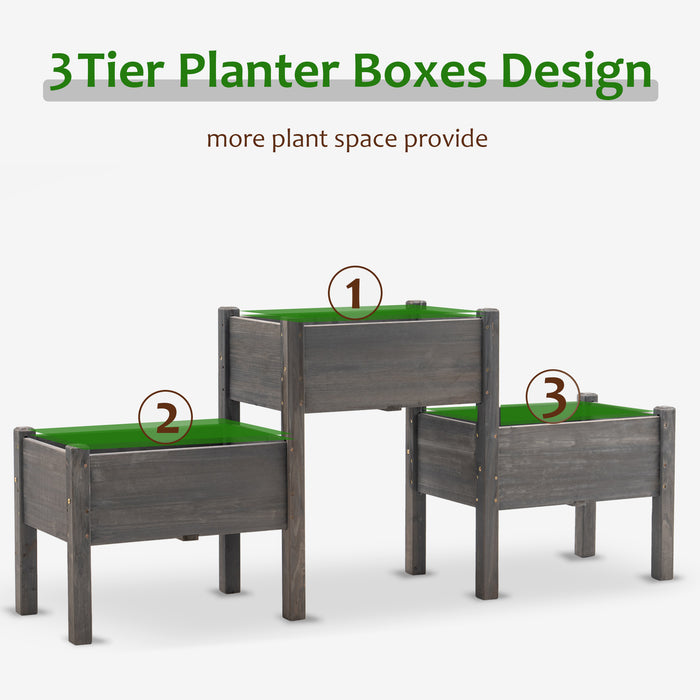 Mcombo Raised Garden Bed, 3 Tier Outdoor Wood Elevated Planter Box Kit, Raised Garden Boxes for Vegetables, Herb and Flowers, 72" x 17.7" x 31.5", 6059-0908
Key Features:
3 Tier Boxes Design: The raised garden boxes have three planter boxes use to plant, each box provides a large plant space to grow vegetables, herbs, flowers, and plants (22.9" x 15.2" x 9.1"). And this garden bed is 31.5 inches high, it will make you not feel tired when using this planter box.
Solid Fir Wood: This garden box is made of 100% natural solid fir wood, and reinforced crossbars under the bottom of the box could ensure durability and solidness, which is stable and durable enough to strongly support the weight from the garden bed itself.
Drainage Holes: There are some drainage holes on the bottom of the raised planter that could help plants breathe well and ensure water drainage.
Easy Assembly Required: This elevated garden bed is included clear instruction, it's very easy to follow. Every part is clearly labeled, all tools you need also include. If you need any help in installation, please feel free to contact us.
Polished Wood for Easy Stain: The polish and cutting workmanship on this raised garden bed is smooth, allows painting and staining on it without any other process. We suggest staining this raised planter per year for extending its using term.
Item specifications:
Material: Fir Wood
Color: Natural / Grey
Size: 72" x 17.7" x 31.5"
Each Planter Box Size: 22.9" x 17.7" x 18.7"
Weight: 38 LBS
1-Year Limited Warranty
Custom-made Service
Do you have your own specific wishes for this garden bed's size, color, style, or anything else?
Don't hesitate. We are pleased to provide you personalized service and product that meets your requirements and is manufactured according to your specifications.