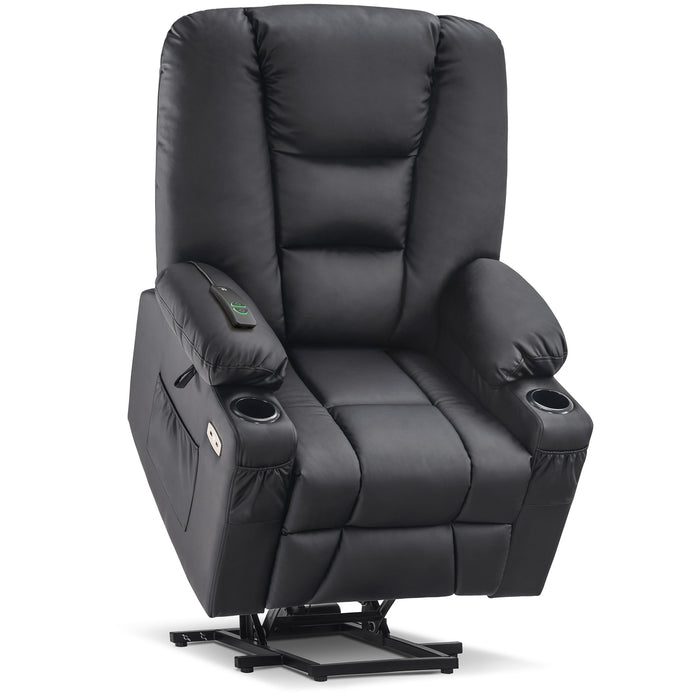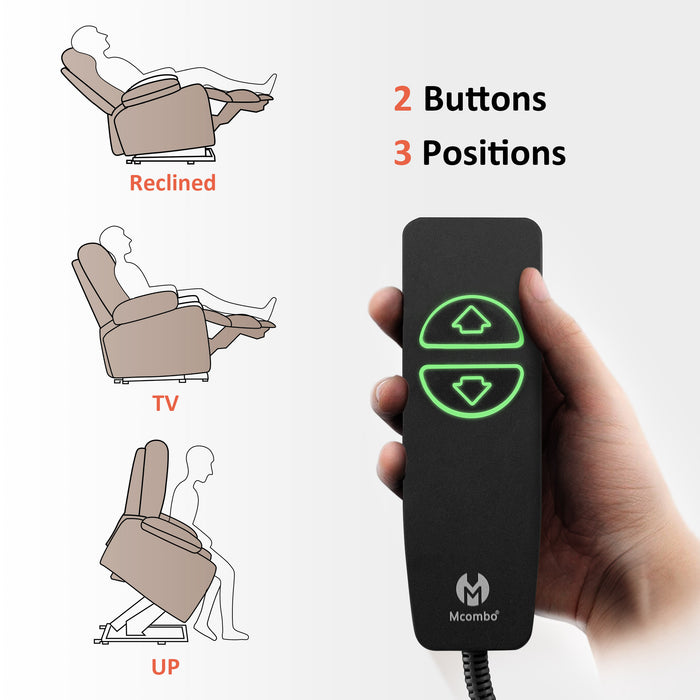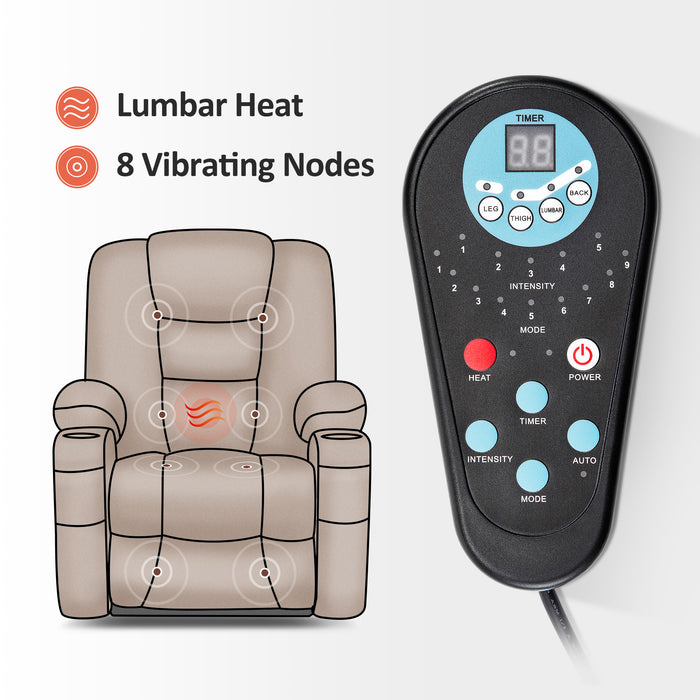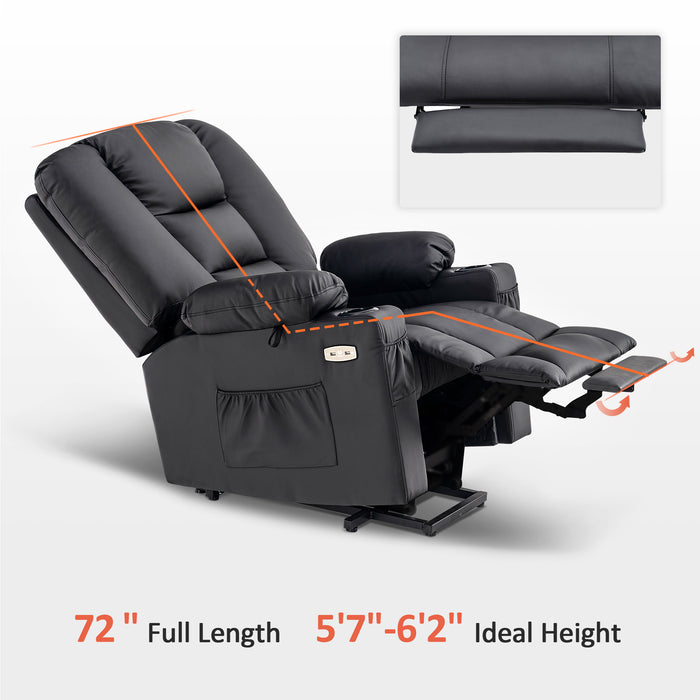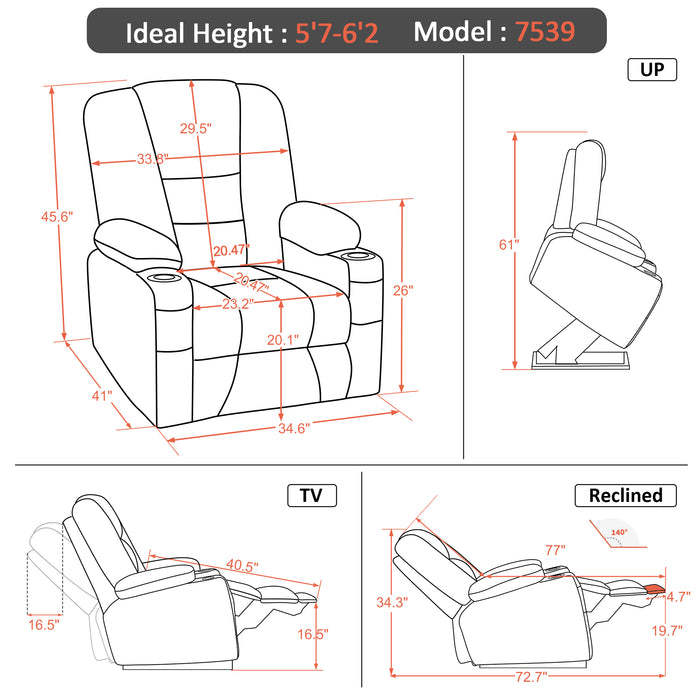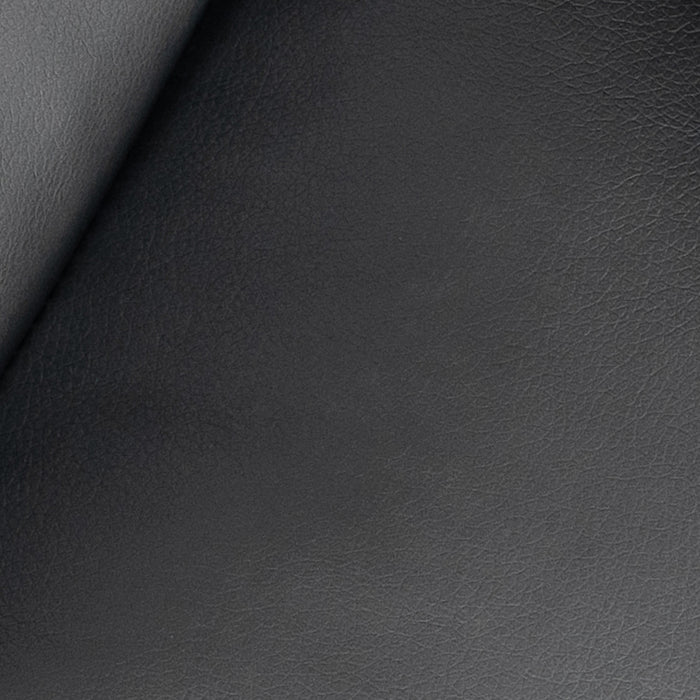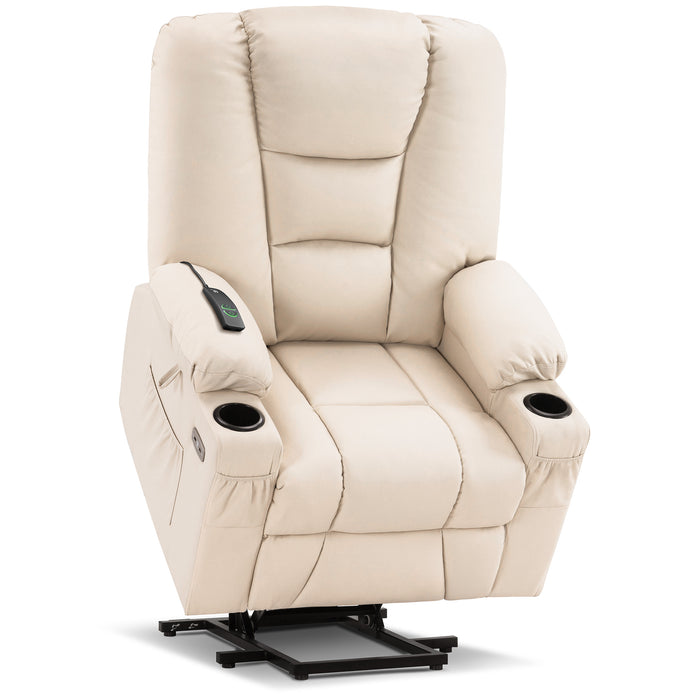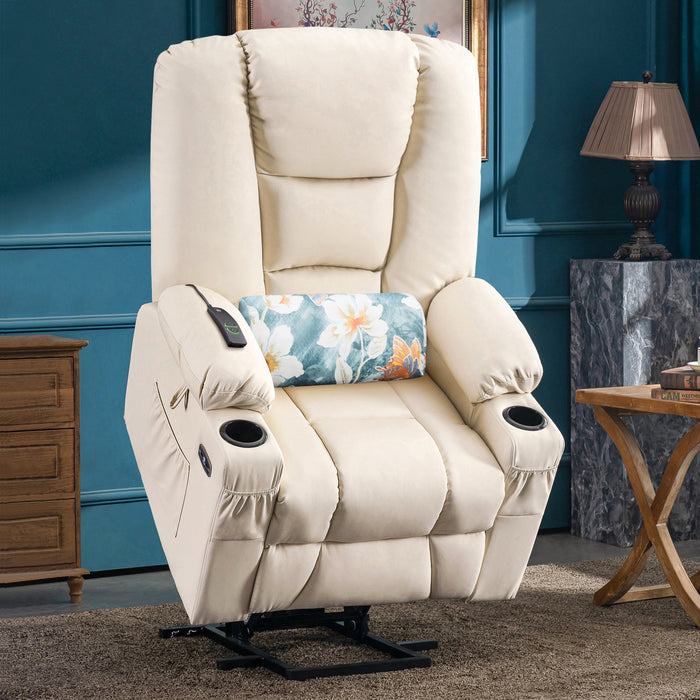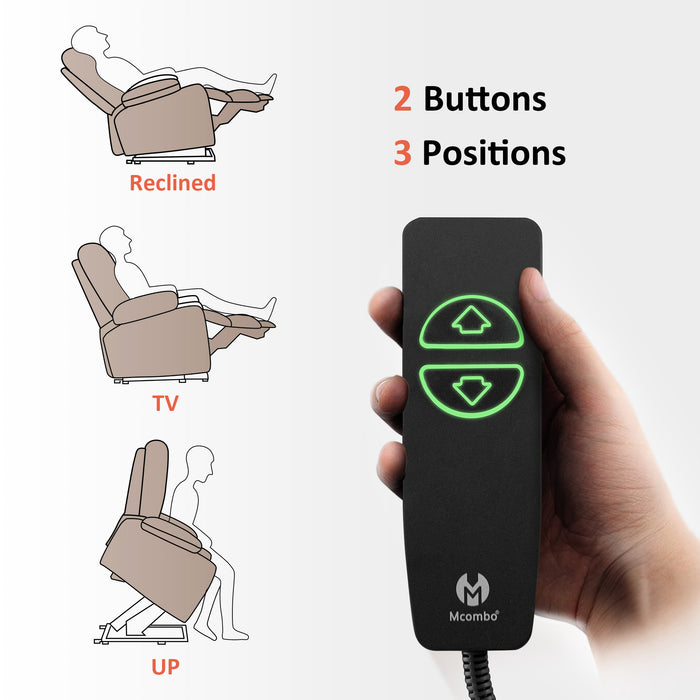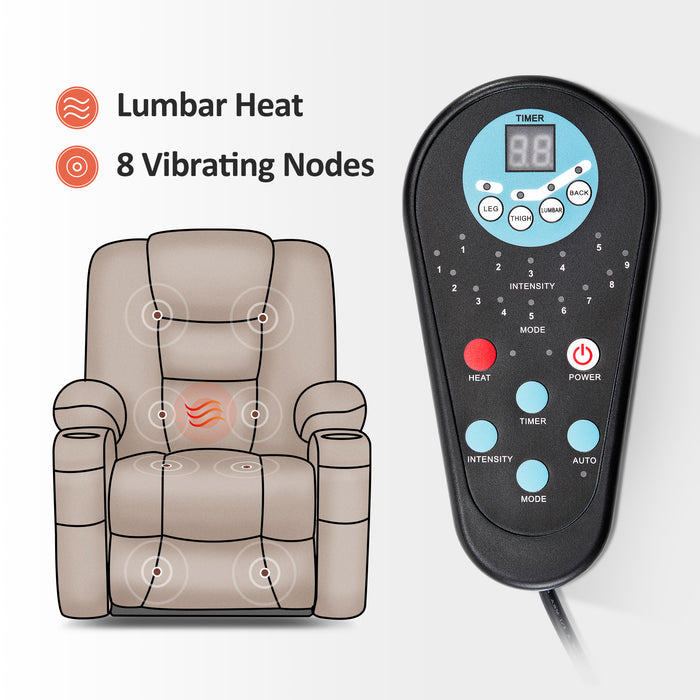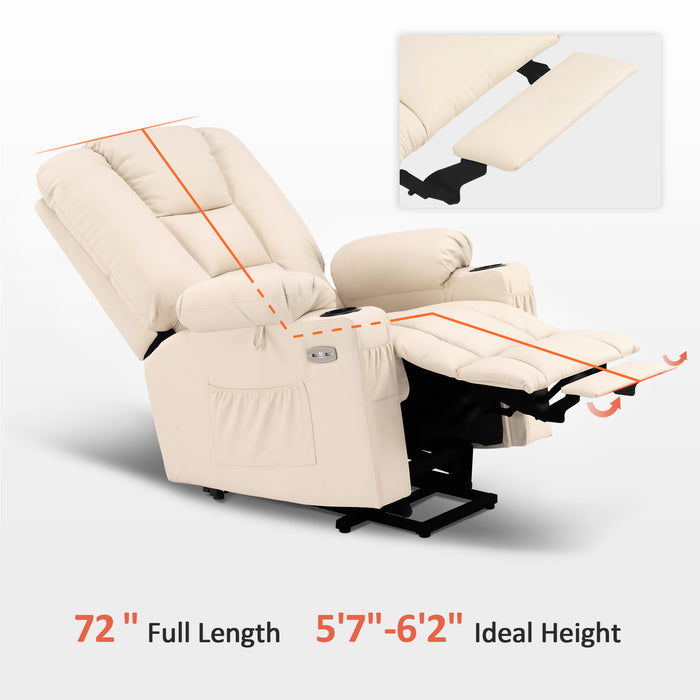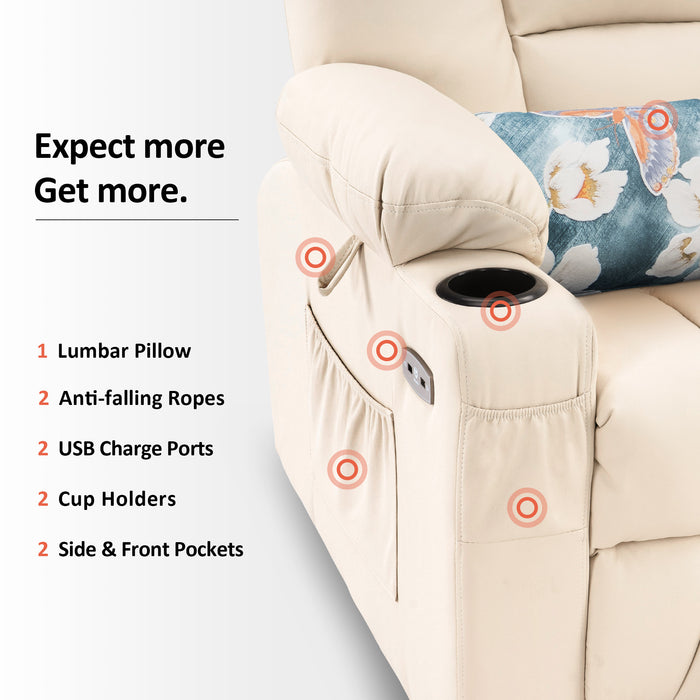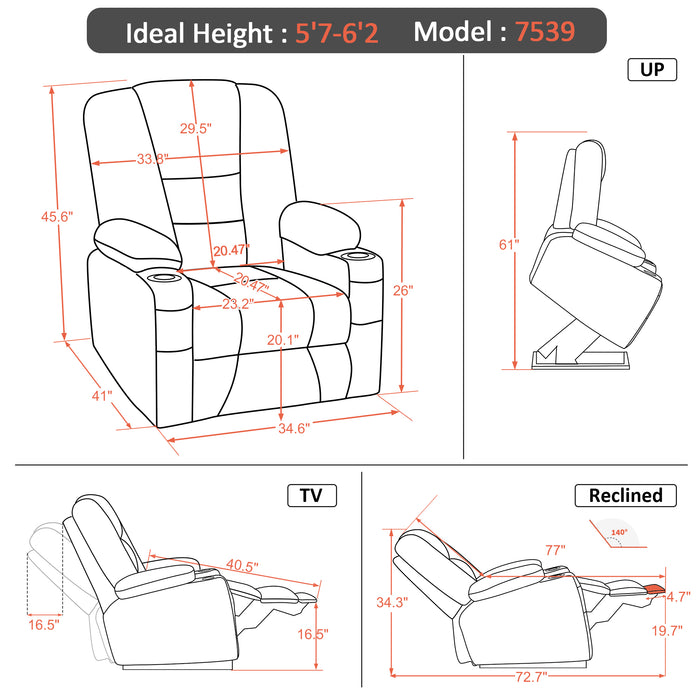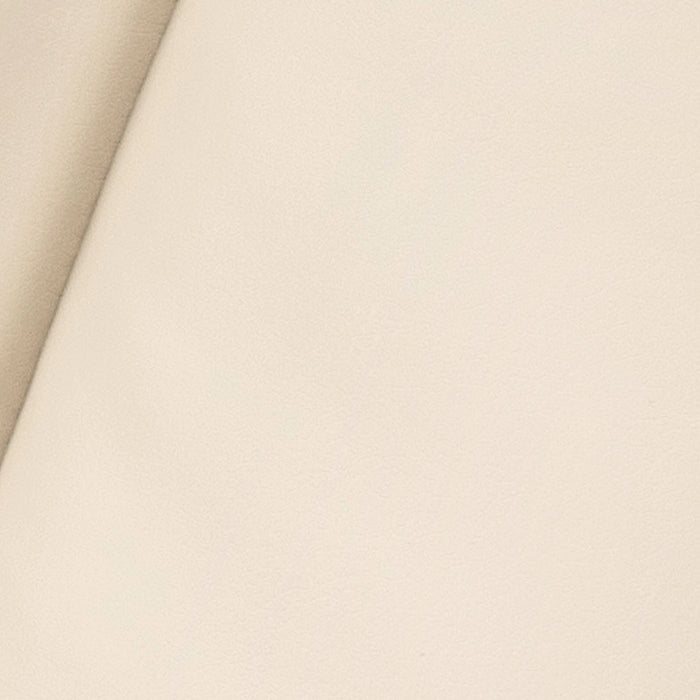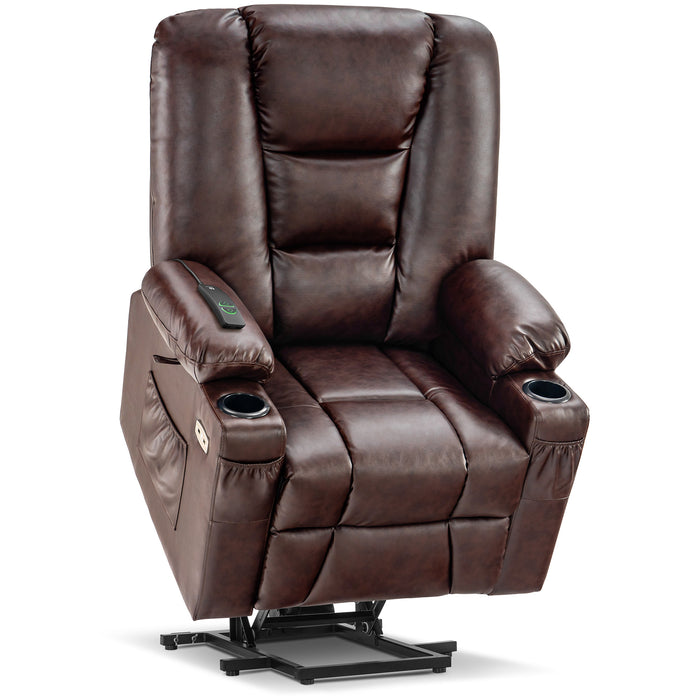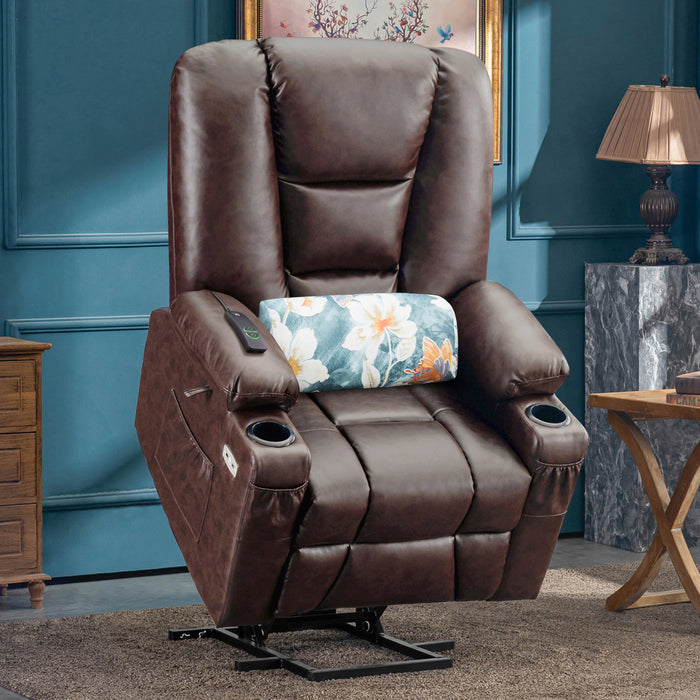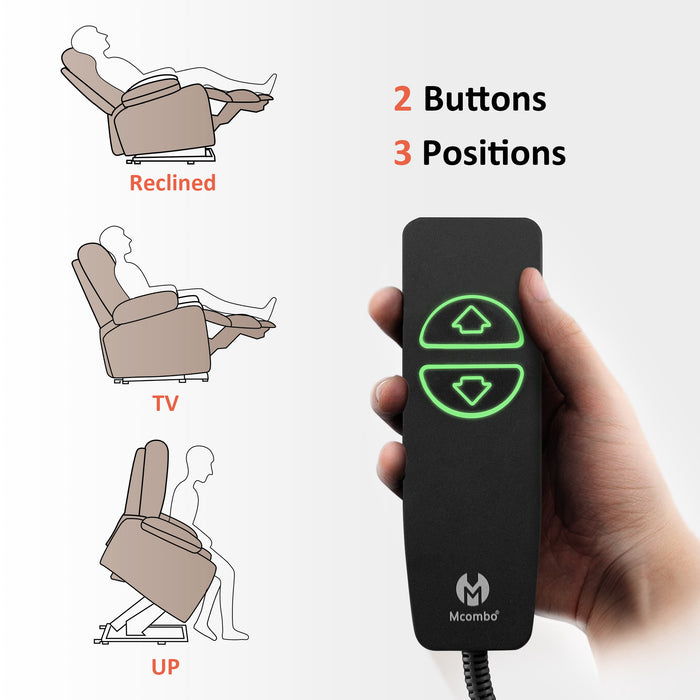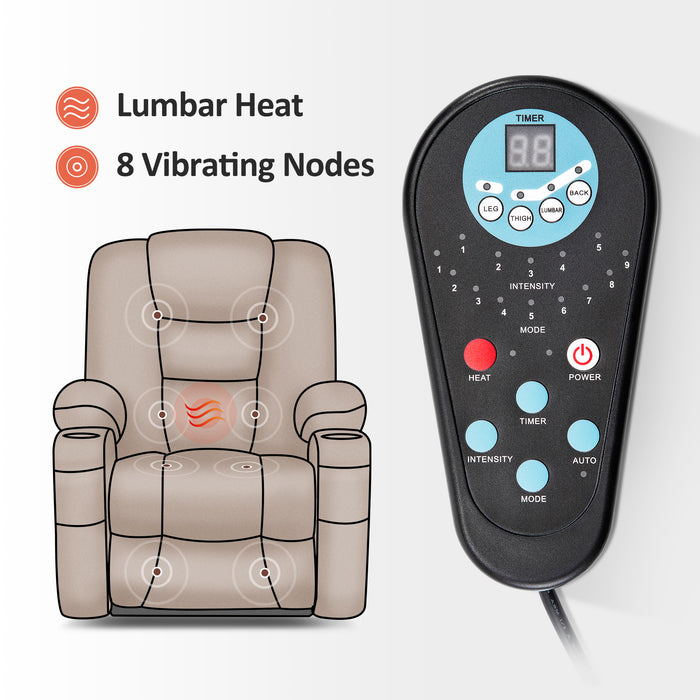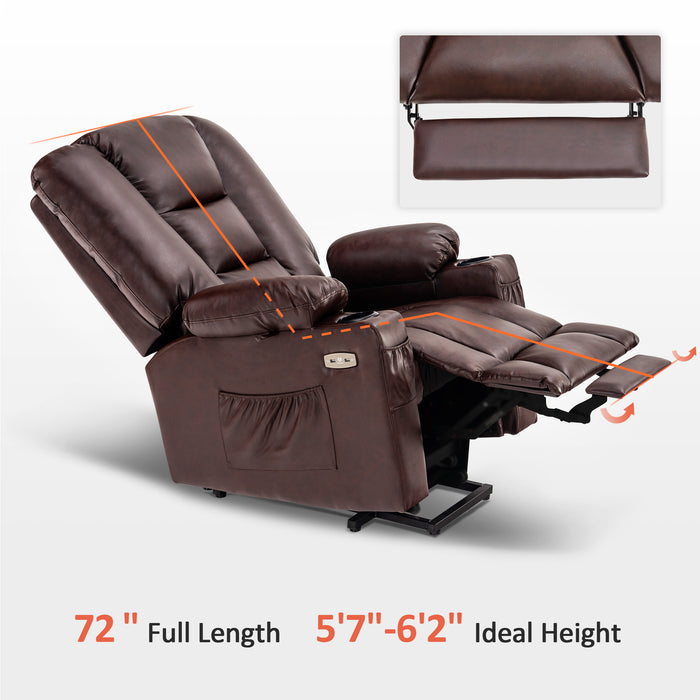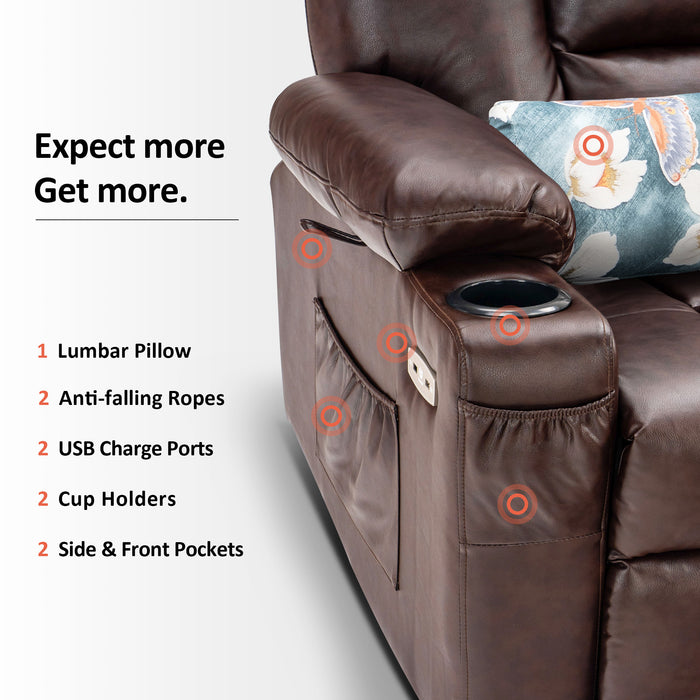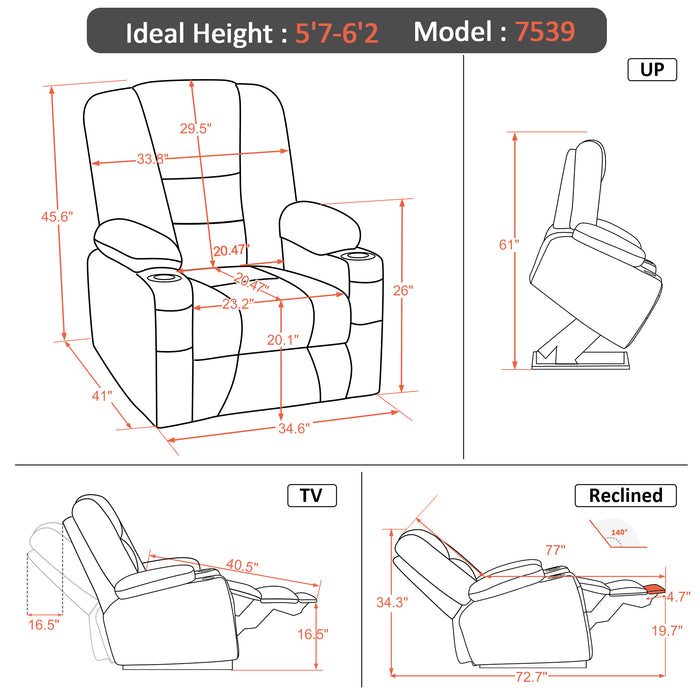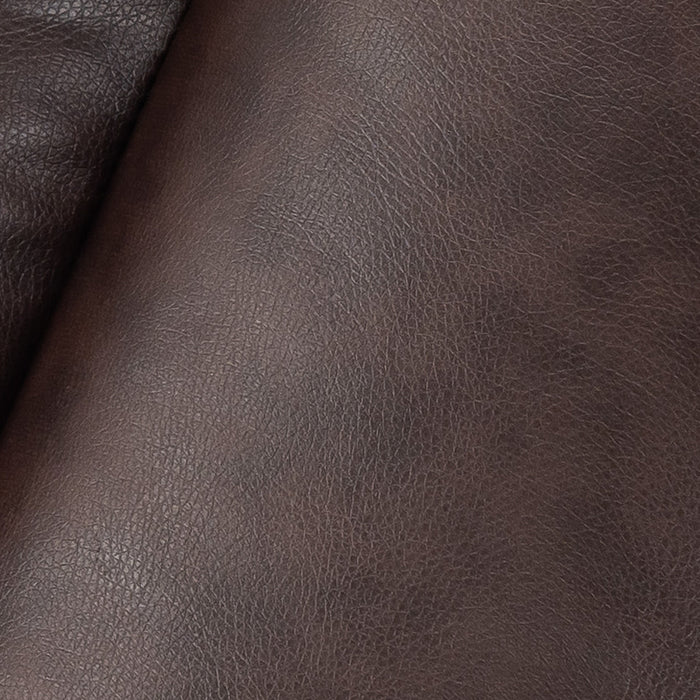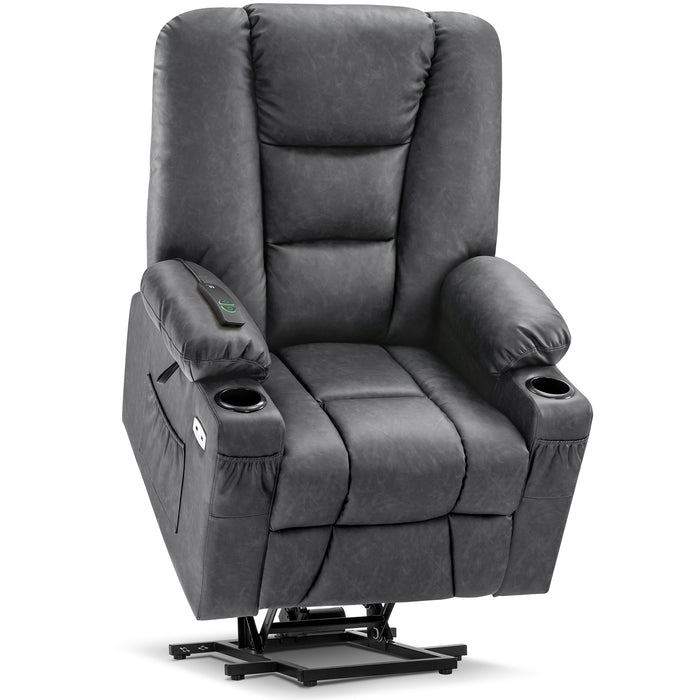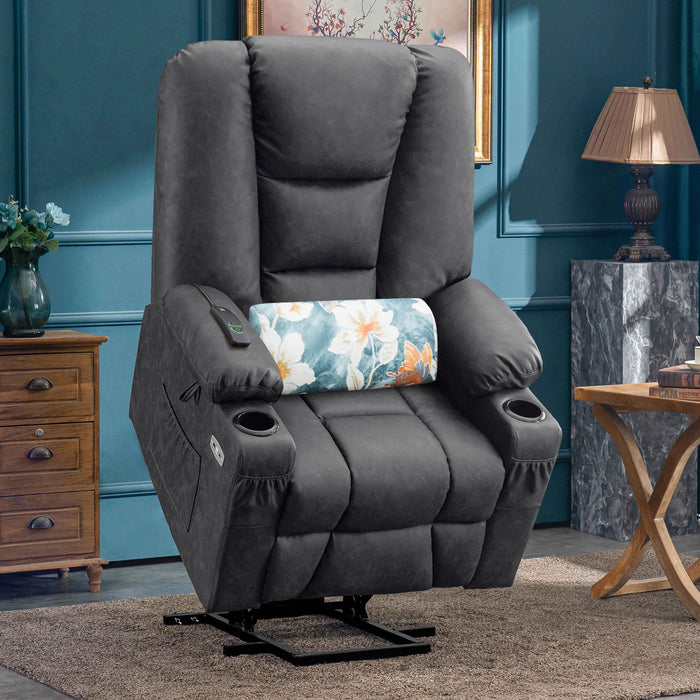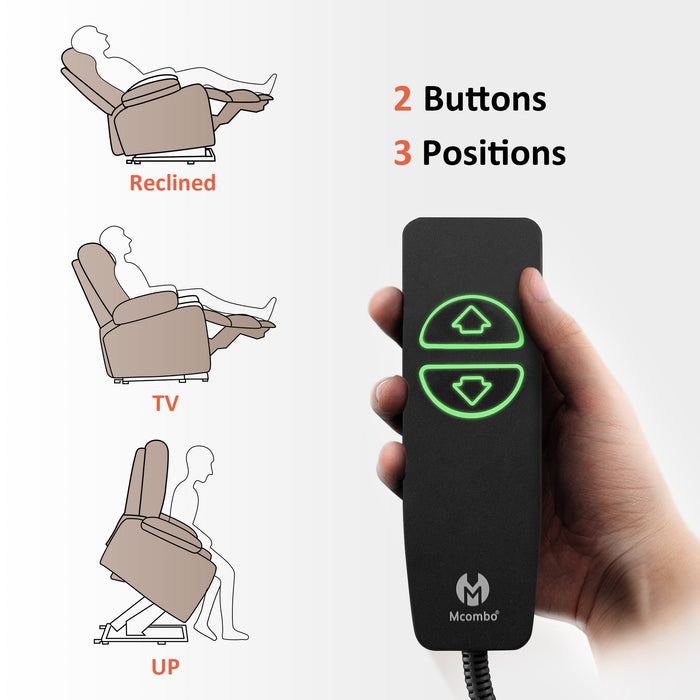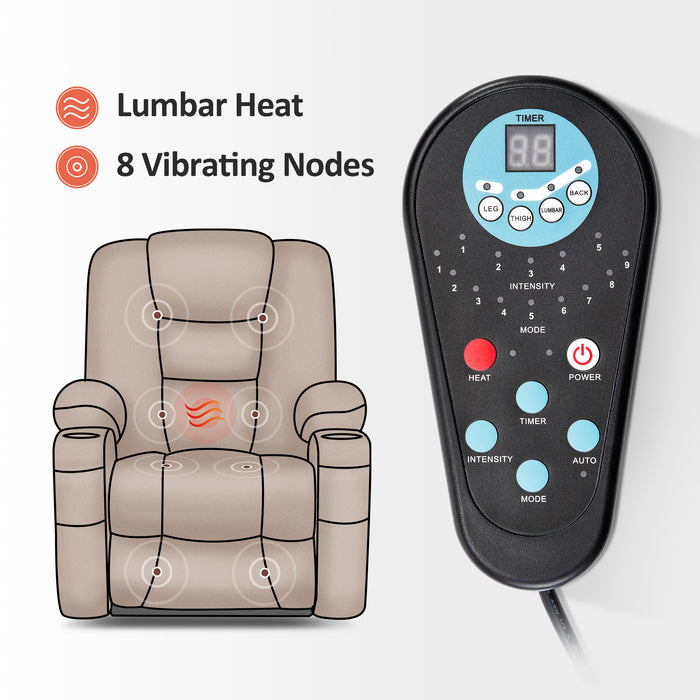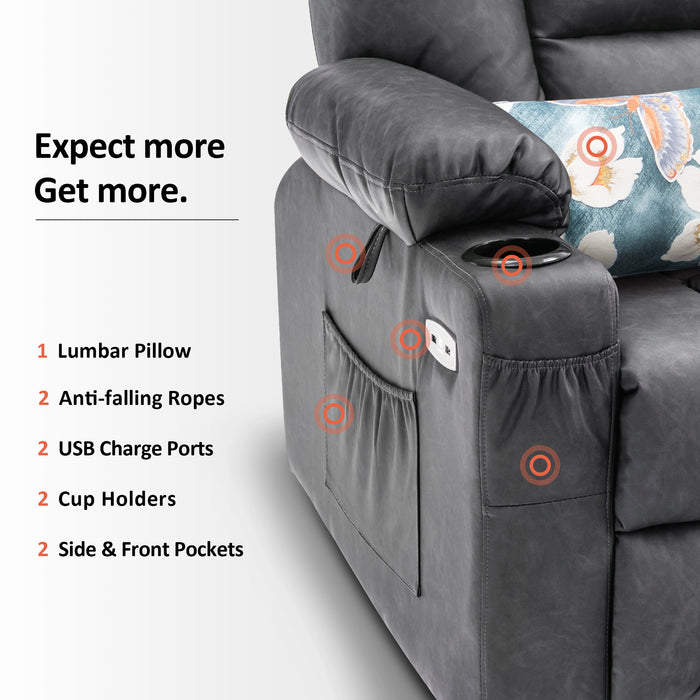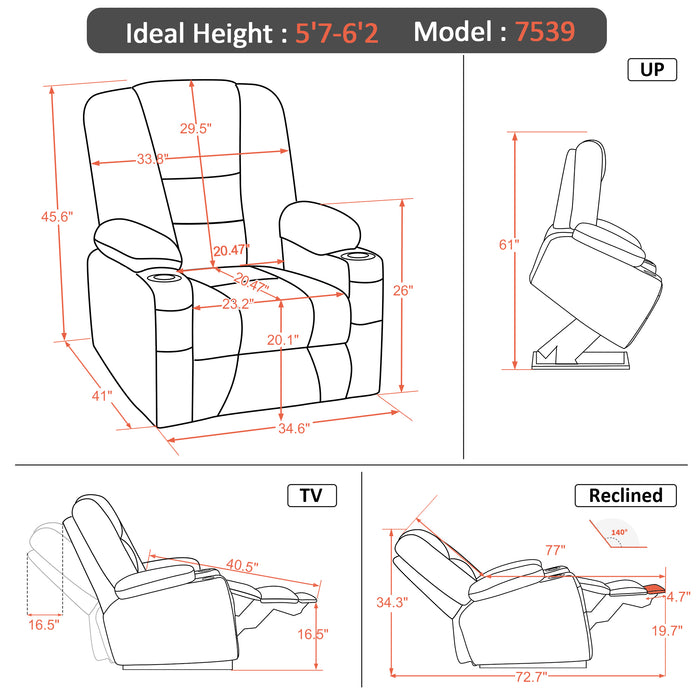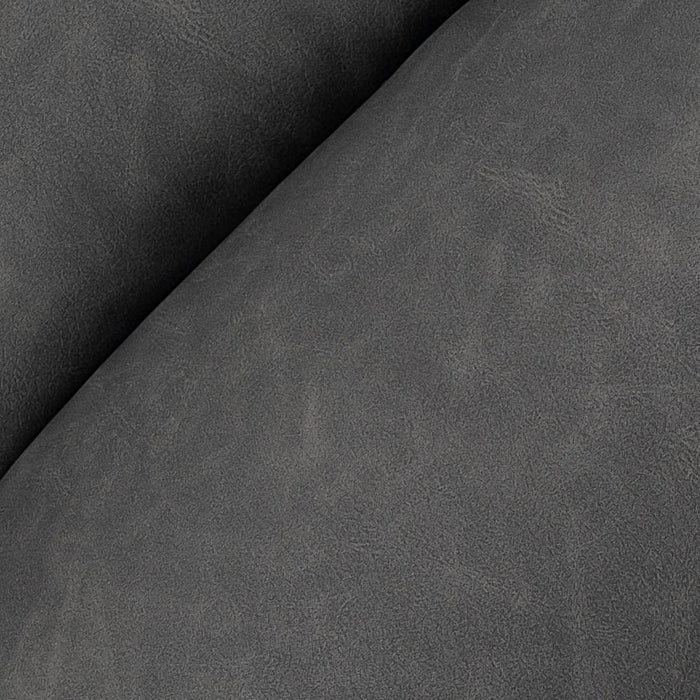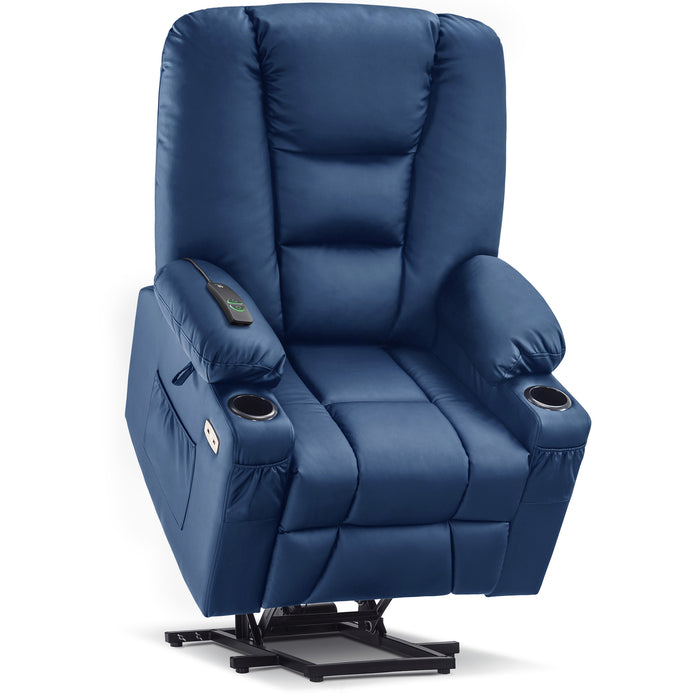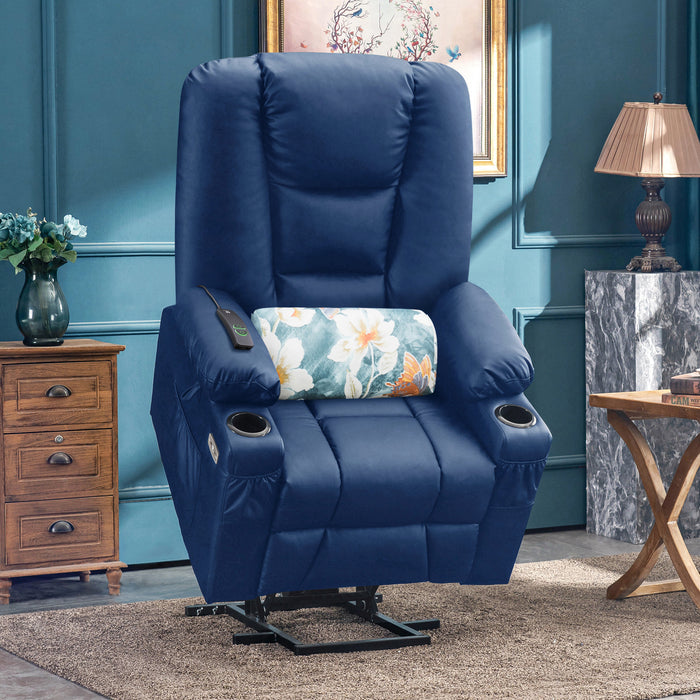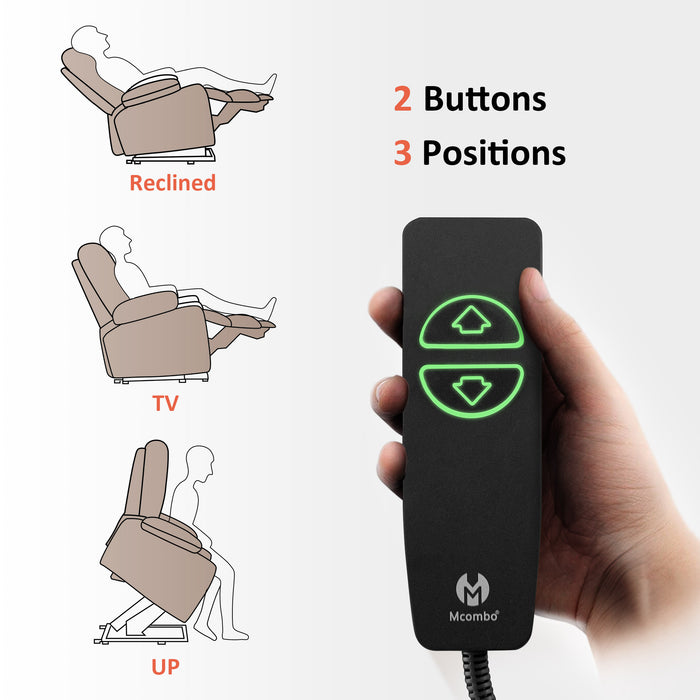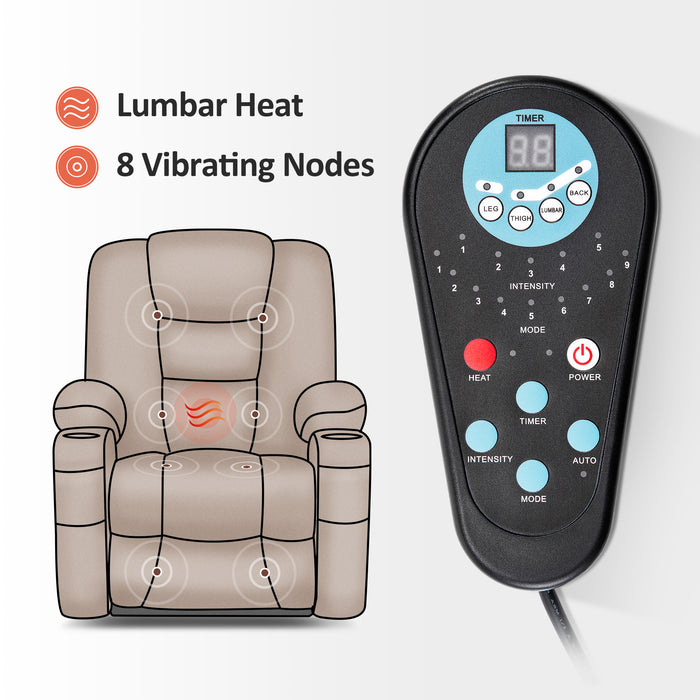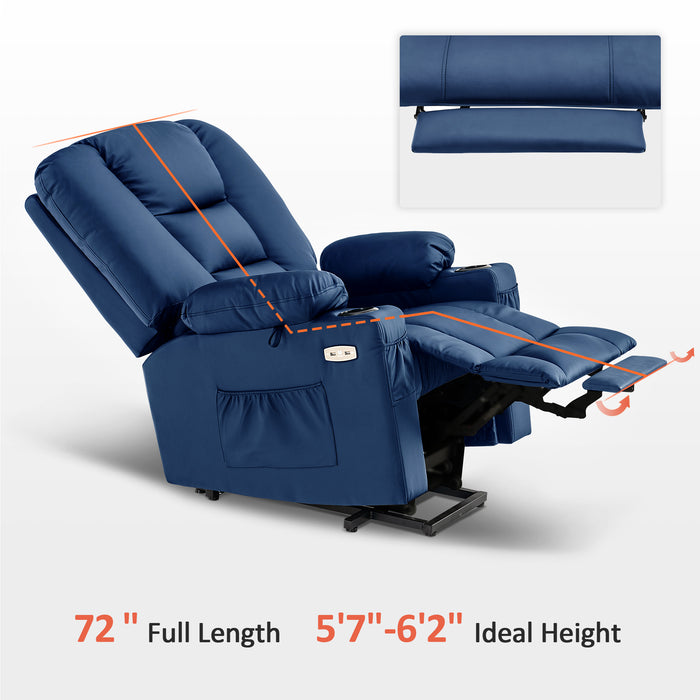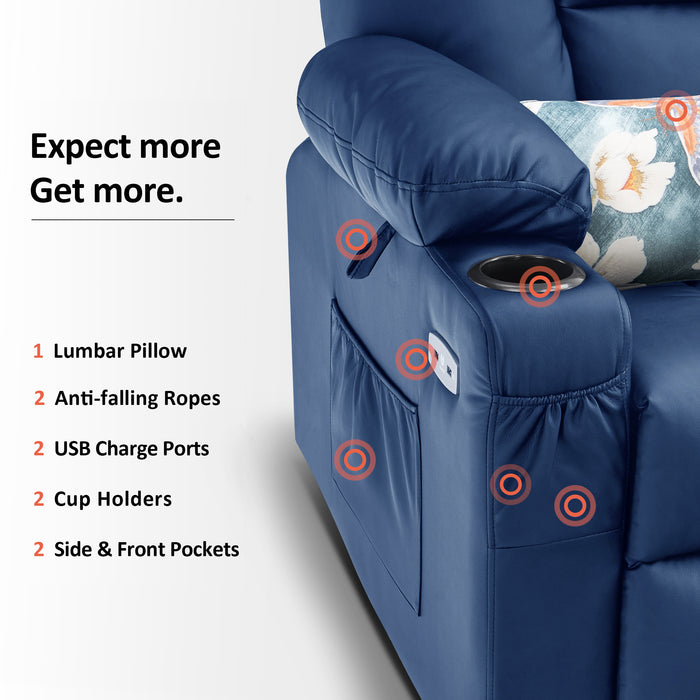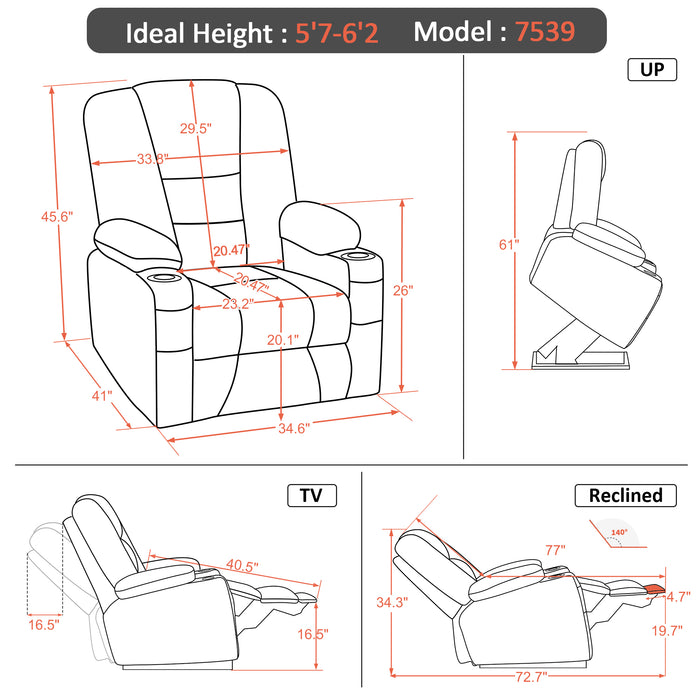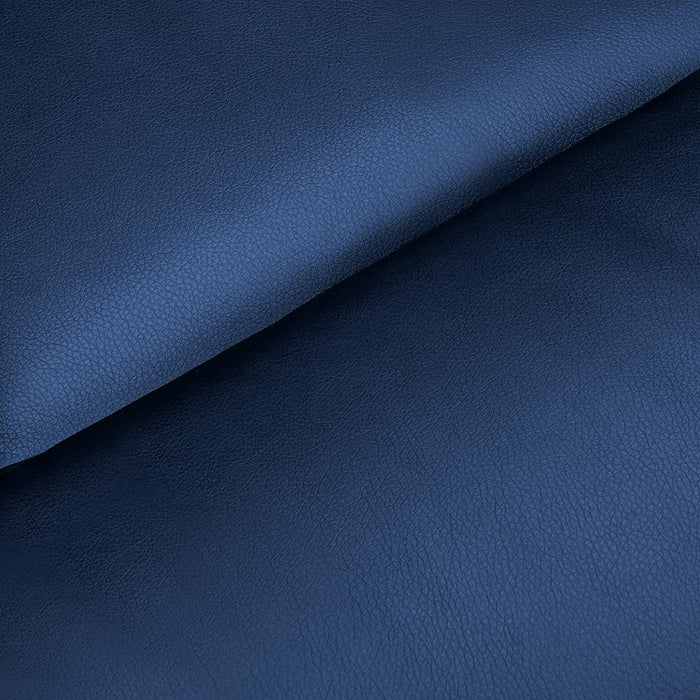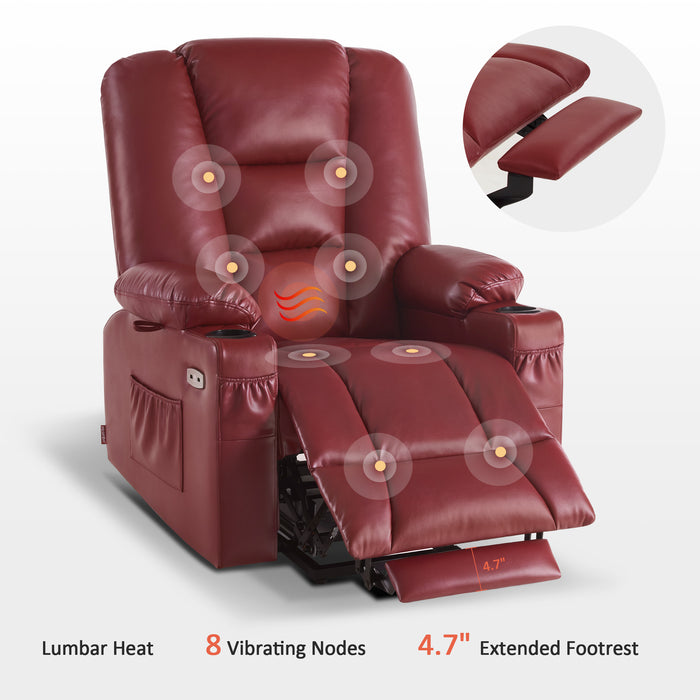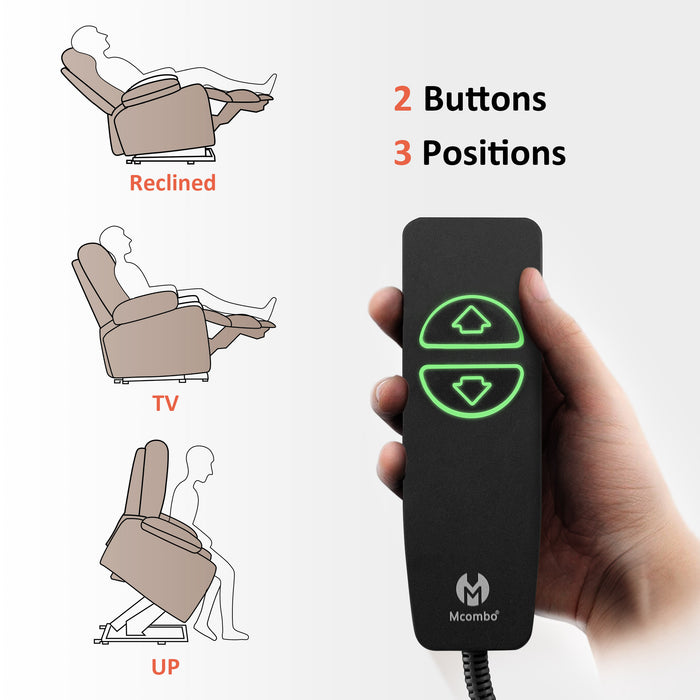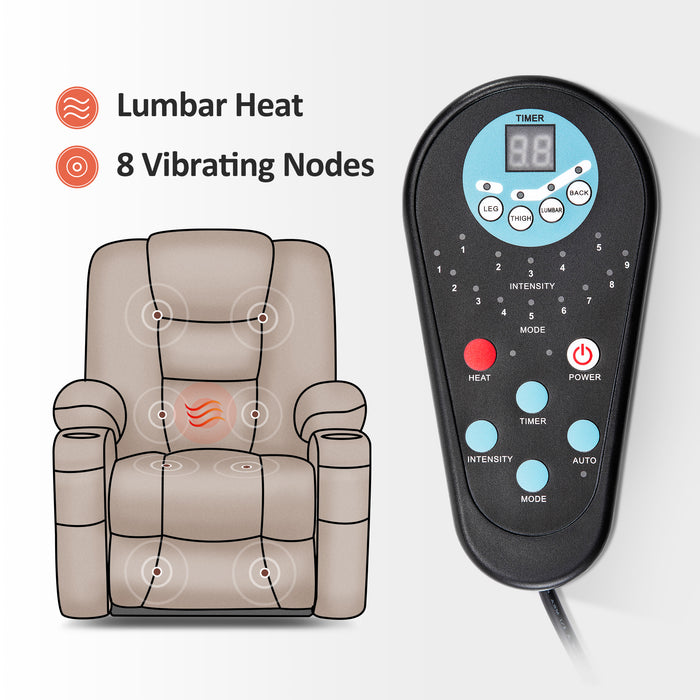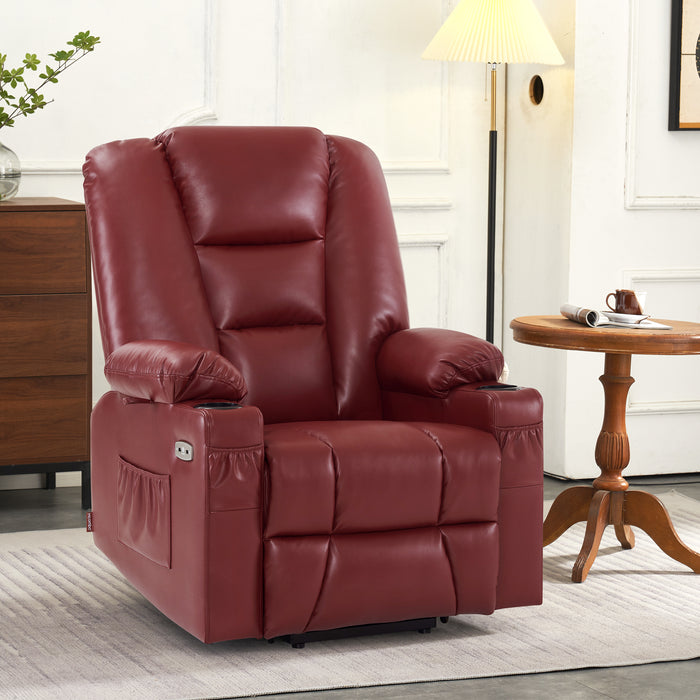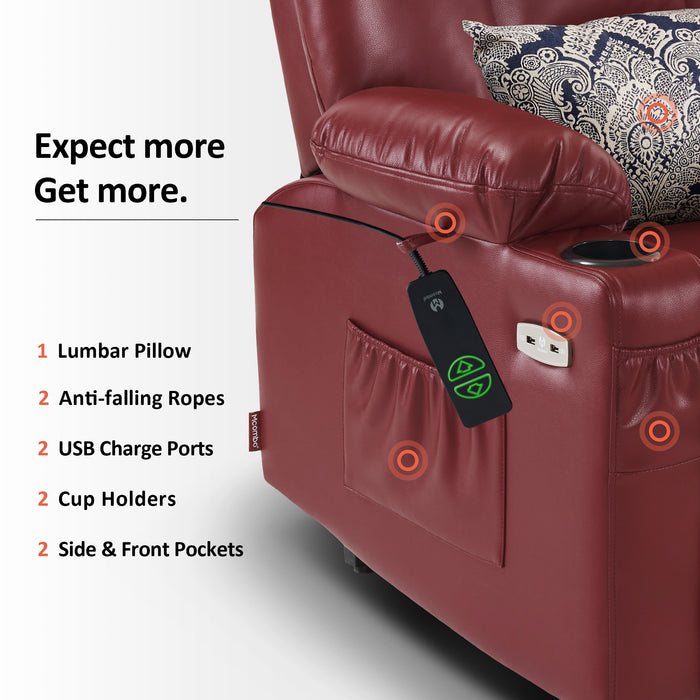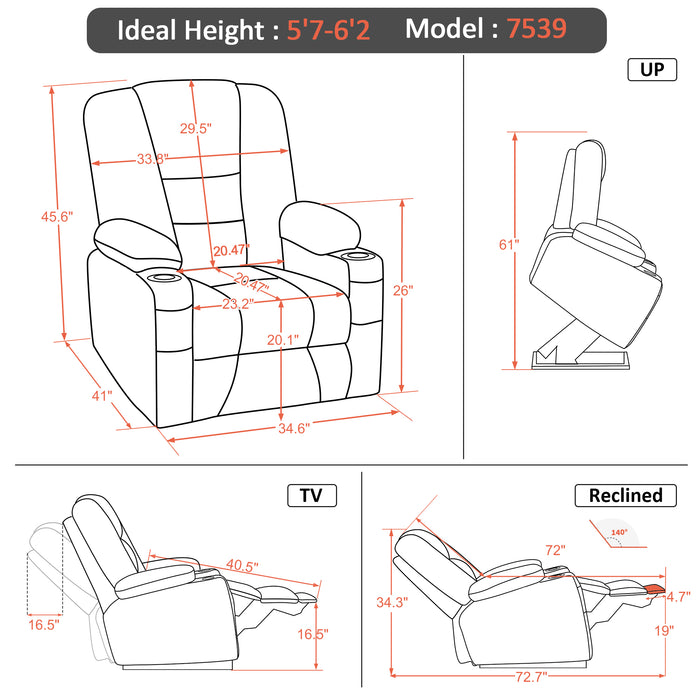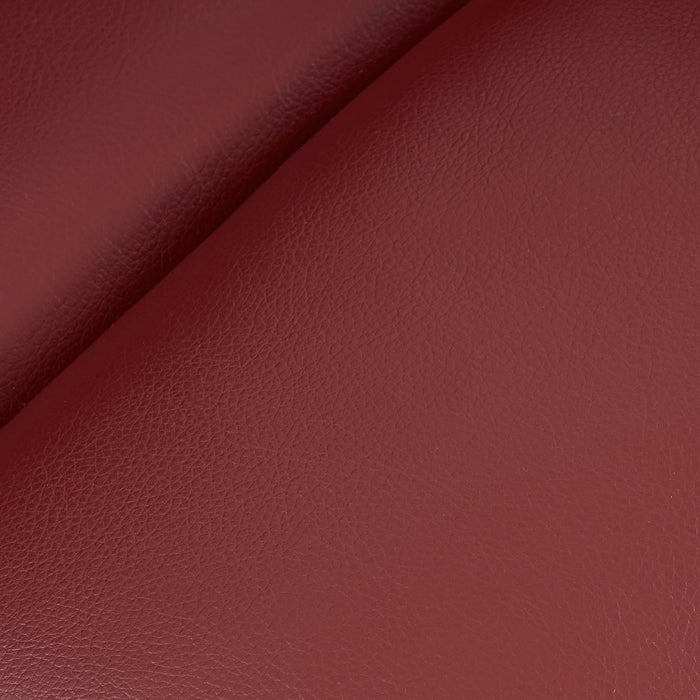 MCombo Power Lift Recliner Chair with Massage and Heat for Elderly, Extended Footrest, 3 Positions, Lumbar Pillow, Cup Holders, USB Ports, Faux Leather Large(#7539)
About this item
Power Lift Assistance: Counter-balanced lift mechanism with a TUV certified actuator pushes the entire chair up to assist the user stand up easily. It's an ideal solution for anybody who has mobility issues or recovering from surgery.
Full-body Vibration & Lumbar Heating: It comes with 8 vibrating points (shoulder, back, thigh, foot) around the chair and 1 lumbar heating piece, you can select different modes and intensities to eliminate your muscle fatigue and stress.
Extended Footrest: Adding up to an additional 4.7" extension to the footrest so that you can really stretch your body at full length and still have your feet well supported without cutting off circulation. 
Dual USB ports & Cup holders: With the help of the USB ports, keep your must-have devices fully charged and close to you. Meanwhile, put your drink on the cup holder when you relaxing on the chair and watching TV. (ONLY for low-power devices, such as mobile phone.)
Clean Easily & Durable Upholstery: The chair features high-quality faux leather for easy cleaning while still providing superior comfort and aesthetics. Clean with a dry or damp lint-free cloth (no need for oils or waxes).
IMPORTANT NOTE: 1. Delivery: Thelarge chair #7539 comes with 3 boxes. We ship them on the same day but the carrier may deliver on different days. 2. Easy assembly required, no tools needed. 3. Max reclining angle: 140°. 4. If you have any concerns regarding your health, consult your doctor before using the product.
What could be easier than getting you to stand up and lie down?
Just try to touch two buttons of your Mcombo Power Lift Recliner.

Product Updates in Dec 2020
Adding a footrest extension at the end of the footrest.
Adding a lumbar pillow for extra support.
Item Specifications
Model

Small

Medium

Large

#7569

#7519

 #7539

Overall Size (WxDxH)

35.4" x 31.5" x 42.1"

33.5" x 36.6" x 42.5"

34.6" x 41" x 45.6"

Seat Area (WxD)

18.5"-20.1"

19.7"-21.7"

20.47"-23.2"

x18.5"

x20.5"

x20.47"

Backrest Height

25.2"

26.8"

29.5"

Max Length

68.8"

74"

77"

Ideal Height

4'6"-5'2"

5'1"-5'9"

5'7"-6'2"

Package Quantity

2

2

3

Voltage

110-120V

110-120V

110-120V
Warranty Information
Lift/Reclining mechanism: 1 Year
Frame: 1 Year
Electronic parts: 1 Year