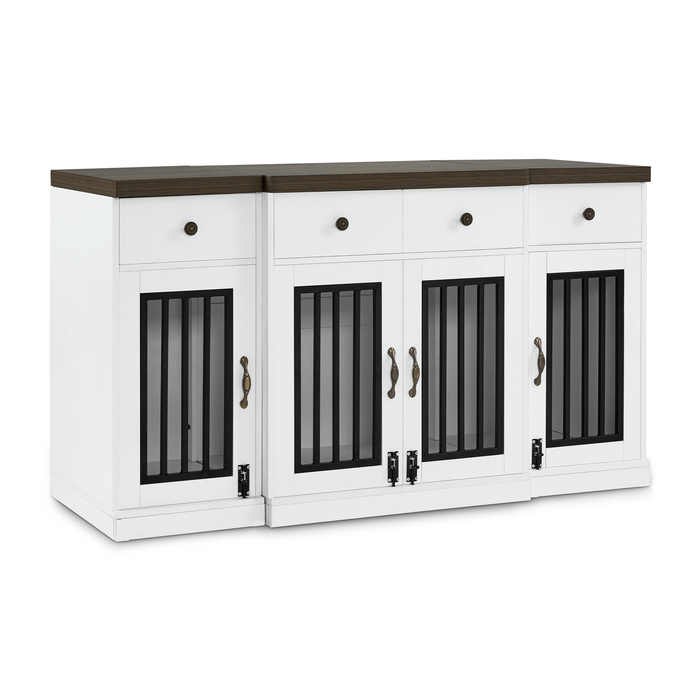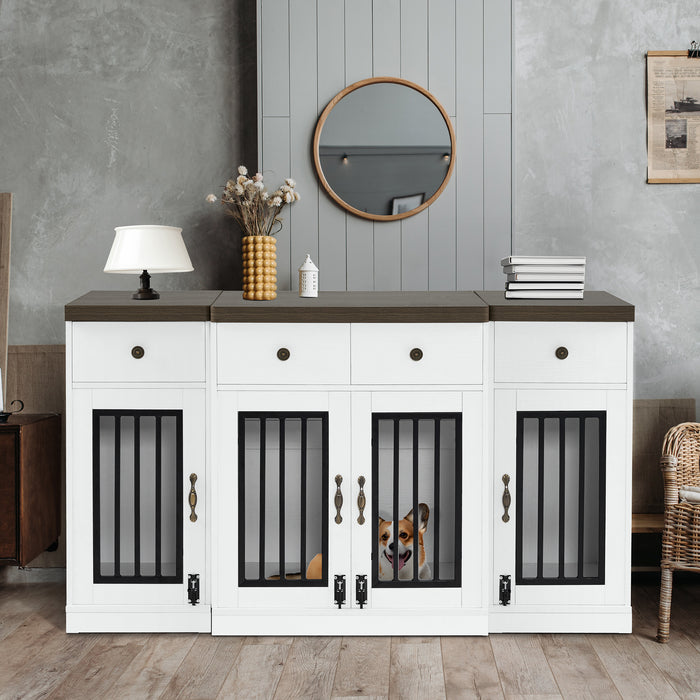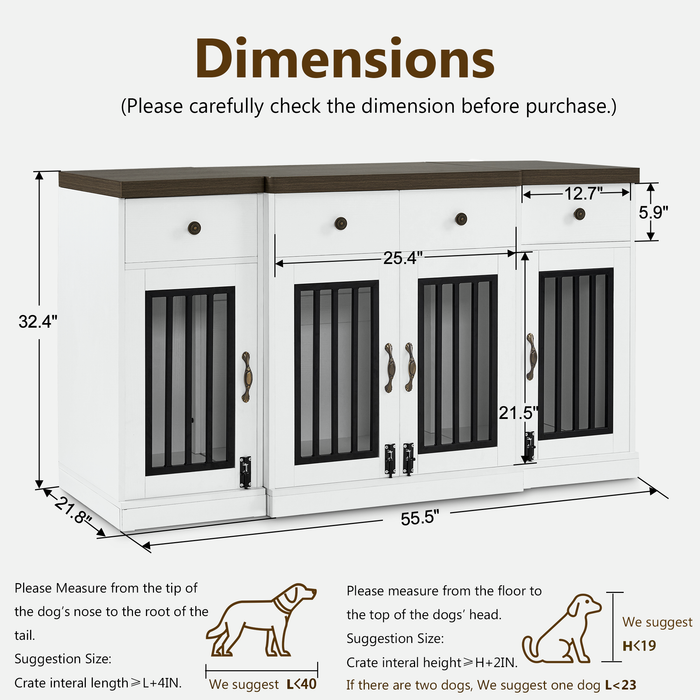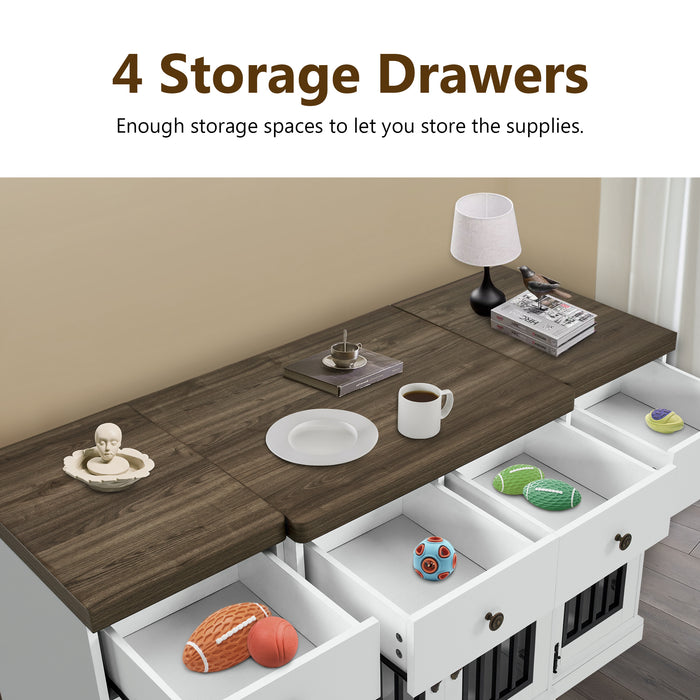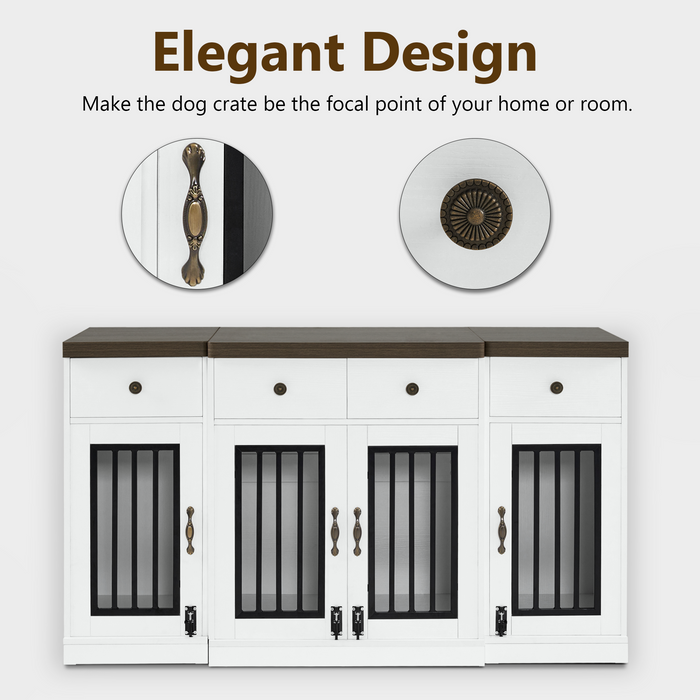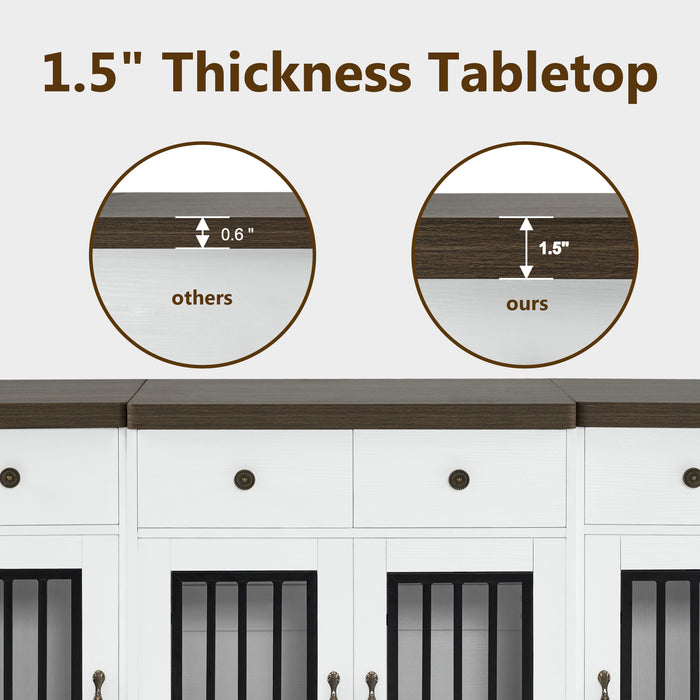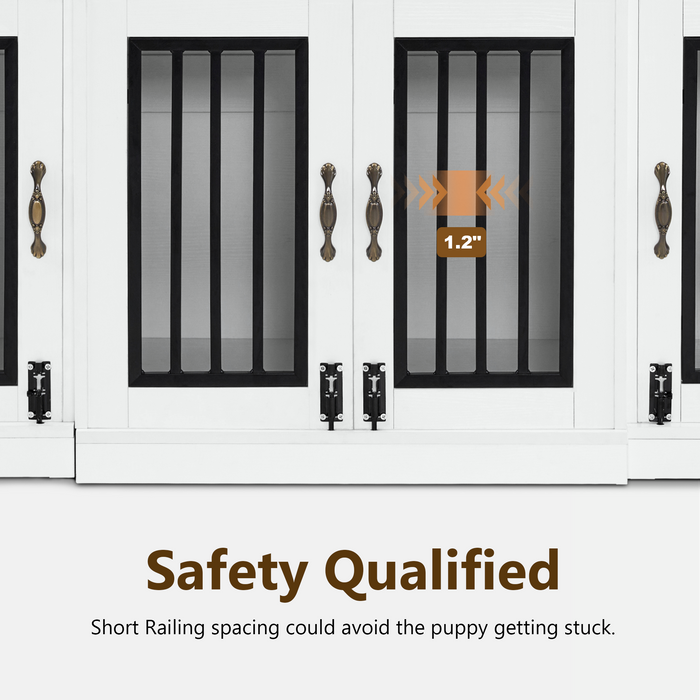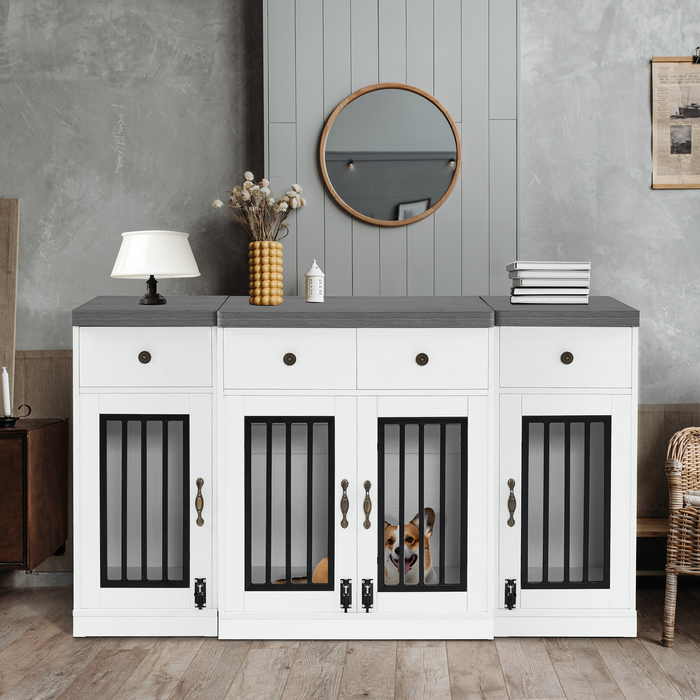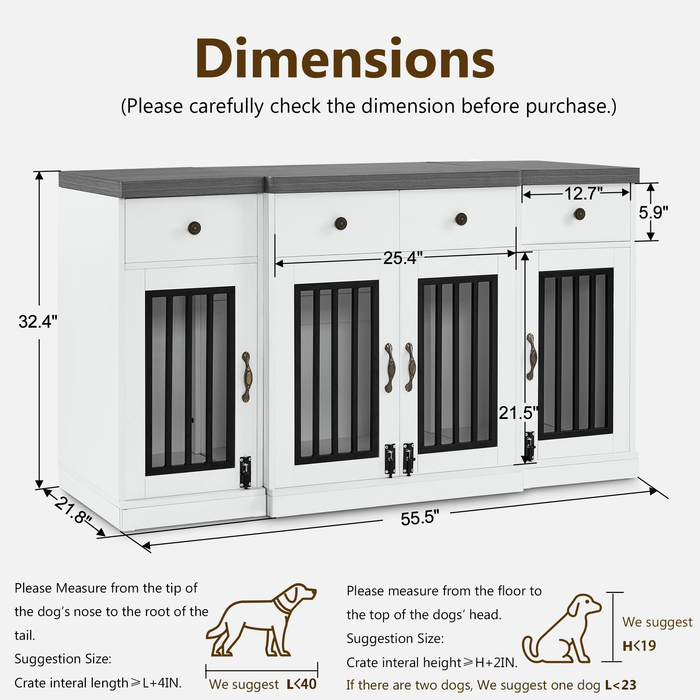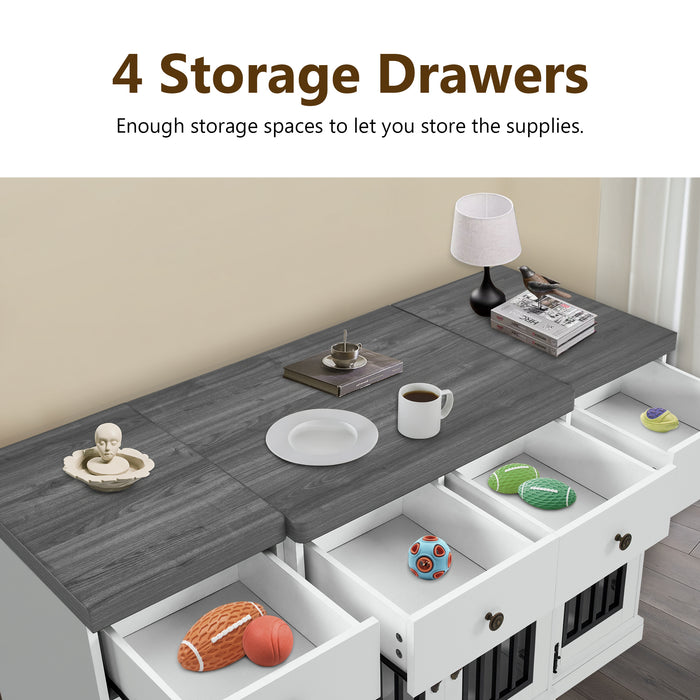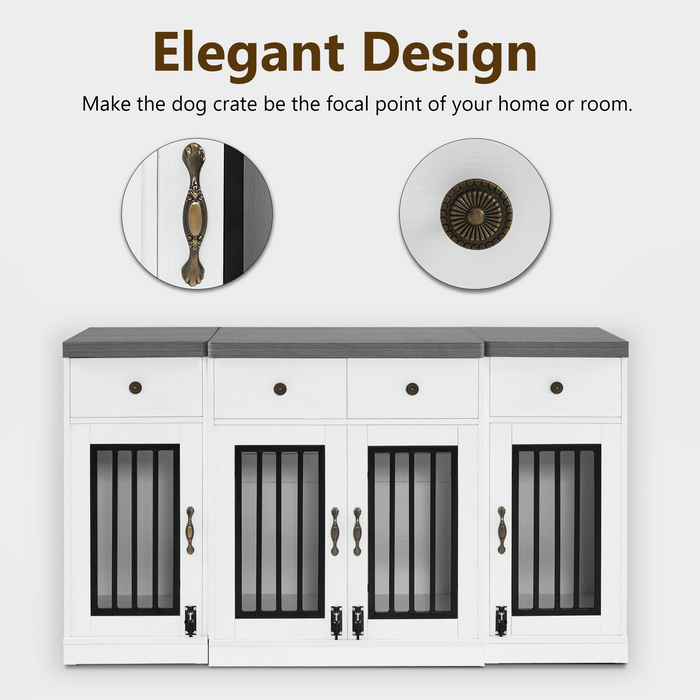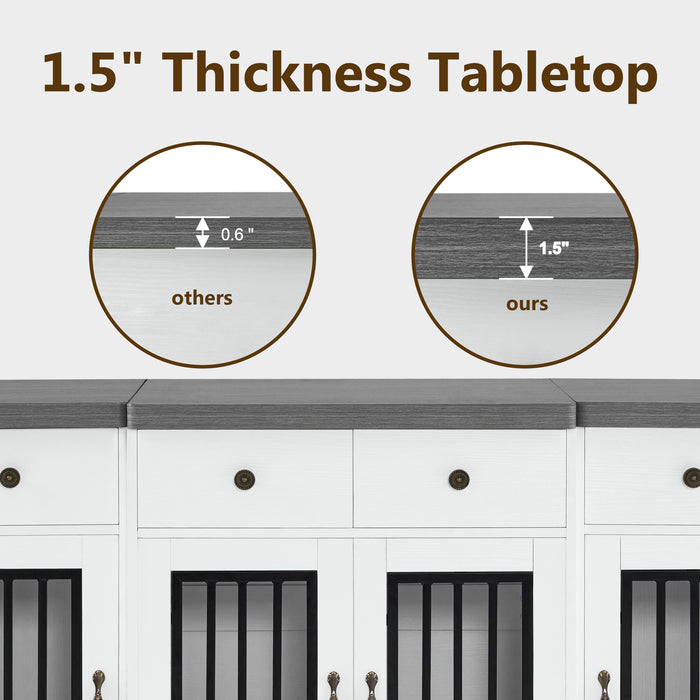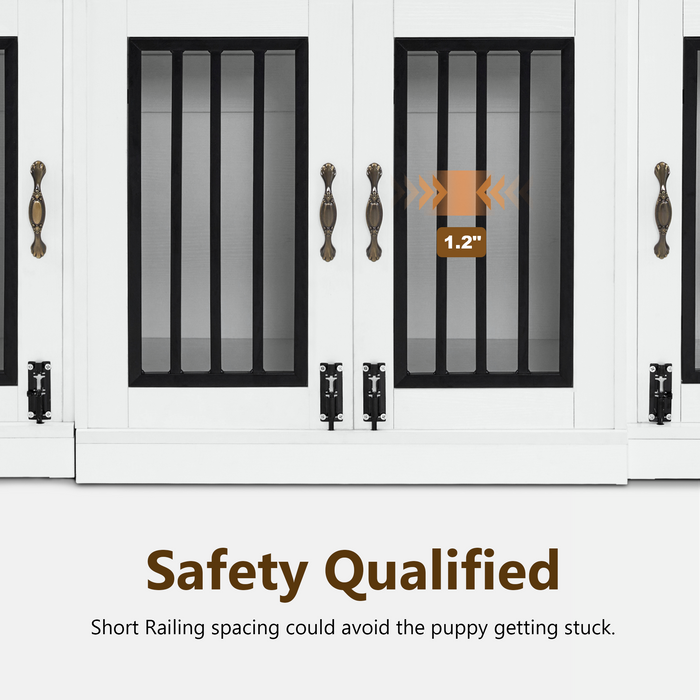 MCombo Wooden Dog Crate Furniture, Dog Kennel Pet House TV Stand with 4 Drawers & 4 Lockable Doors, Pet Crate Table for Medium/Large Dogs 1872
About this item
Combining Function and Style: You could also use this wooden dog crate as an elegant display cabinet, furniture-style design gives this pet crate a stylish feel.
Extra Storage Space: The dog kennel furniture is equipped with four drawers, which provide you with enough storage space to store items.
Elegant Handles Design: This dog cage furniture's handles adopt a classical design, which will make the dog cage furniture the focal point of your home or room.
Heavy Duty TableTop: The tabletop of the wooden pet crate selects a 1.5" thickness material, which makes the pet crate table more heavy and textured.
Safety Protection: The distance between pet kennel bars is 1.2" to prevent the puppy from getting stuck.
Product Specifications

Color: White and Brown/ White and Grey
Overall Dimension:55.5" L x 21.8"W x 32.4"H
Dog Crate Dimension:54.1" L x 20.3"W x 21.7"H
Package

Package Quantity: 2
Reinforced Package System and Package Quality prevent Transportation Damage and Missing Parts
Installation Notes

2-Person Assembly Recommended