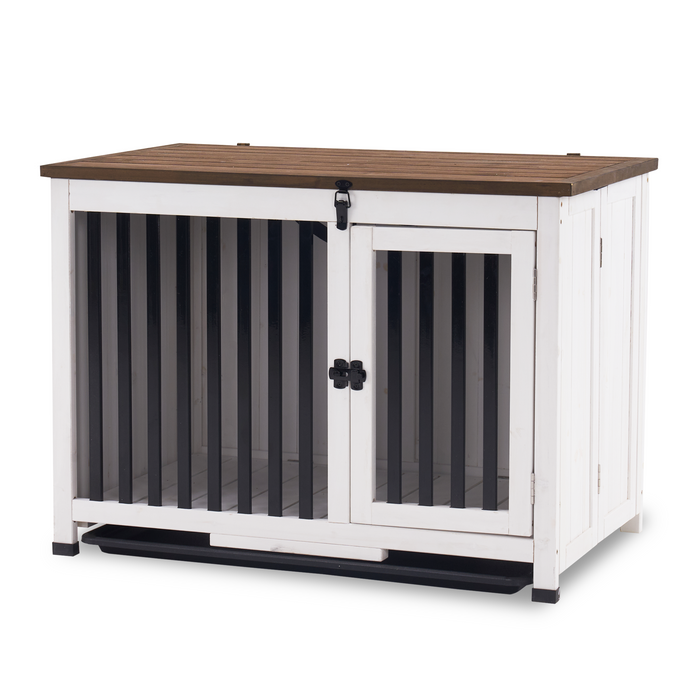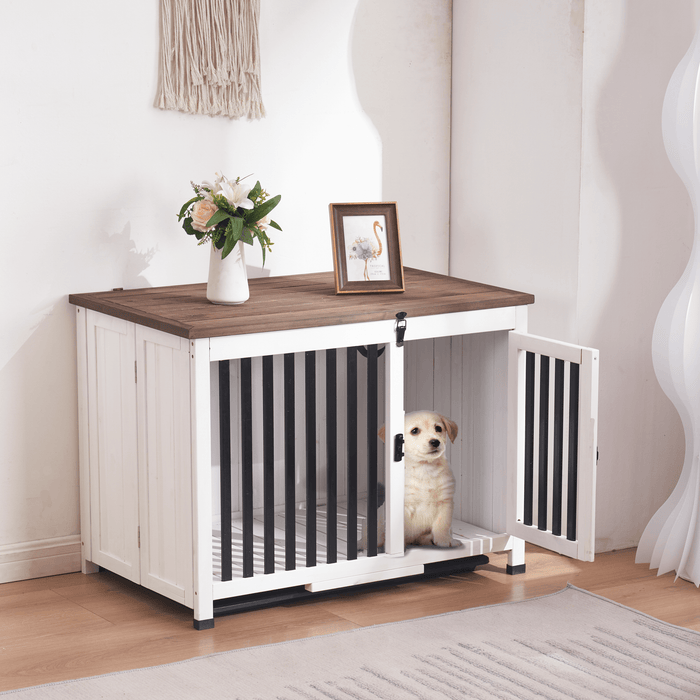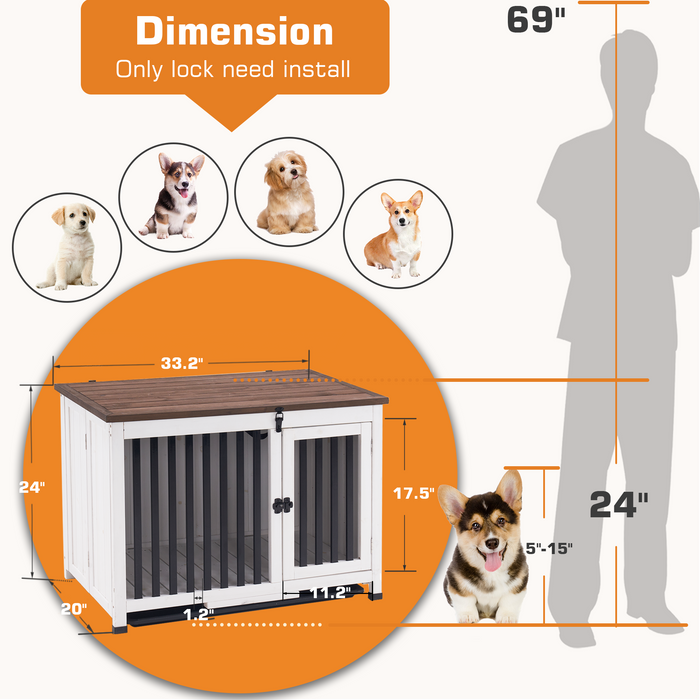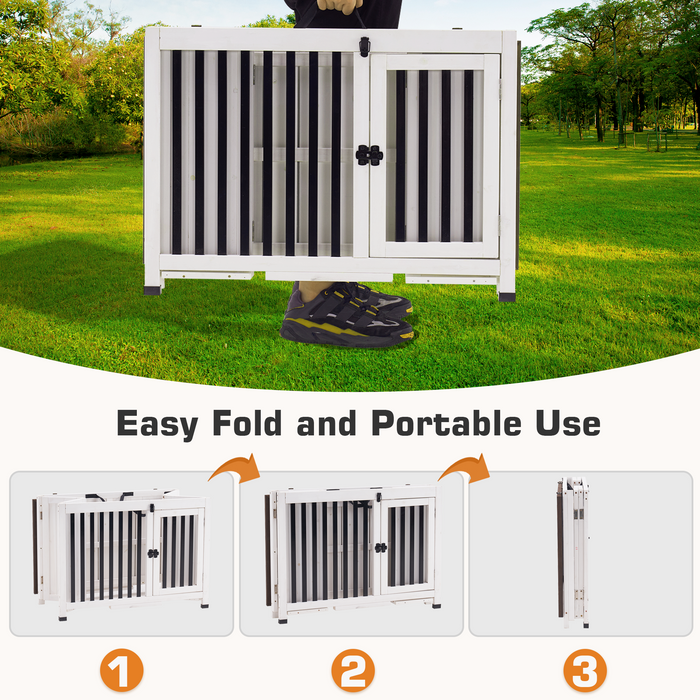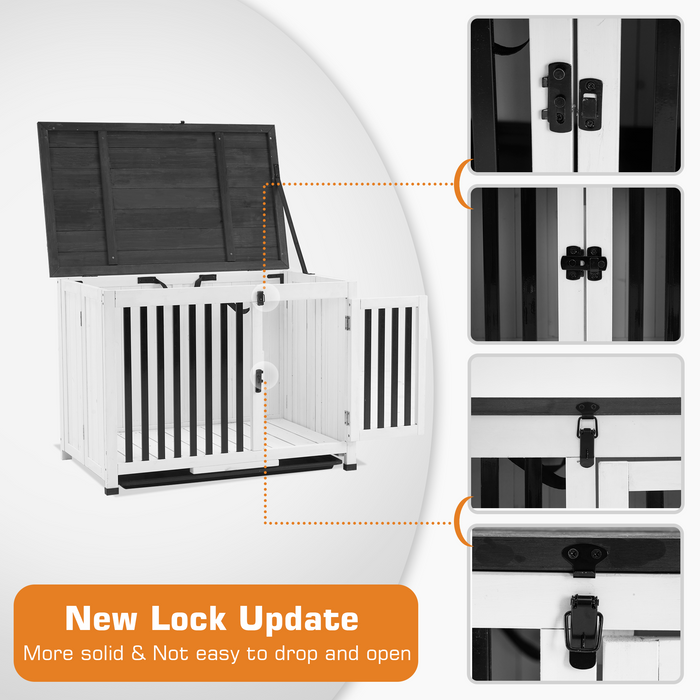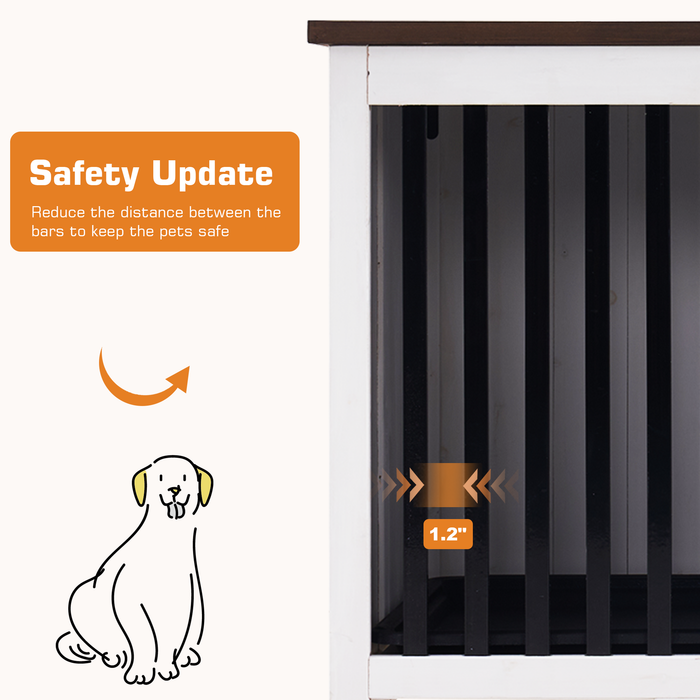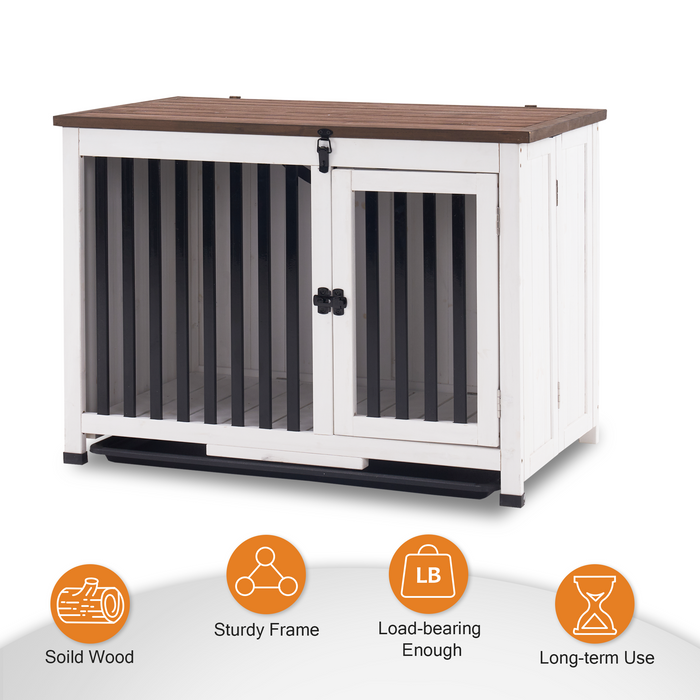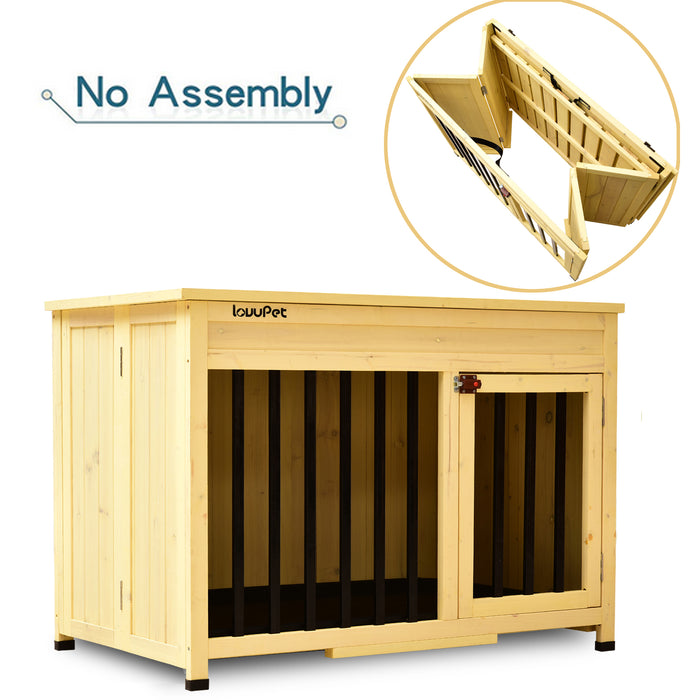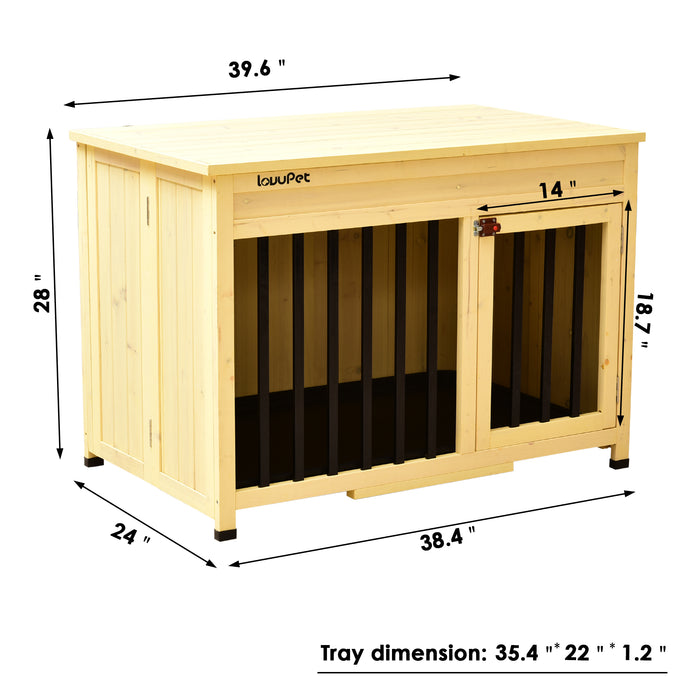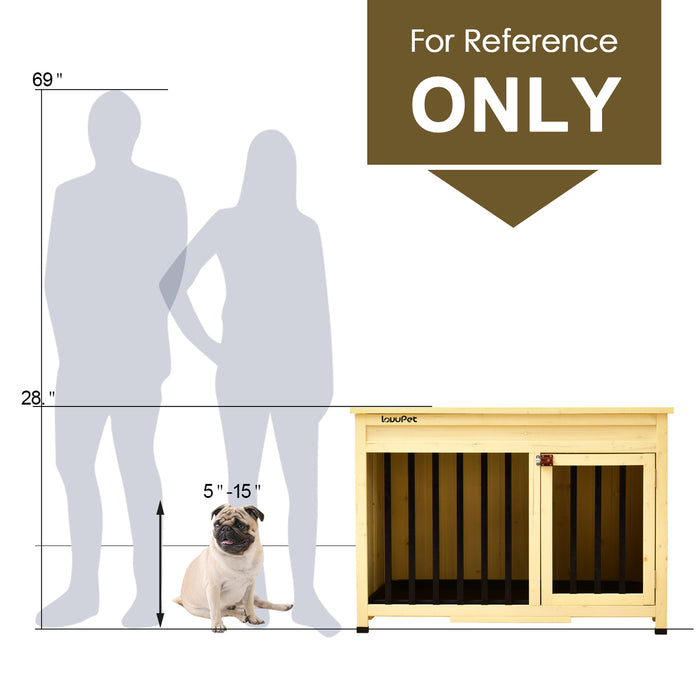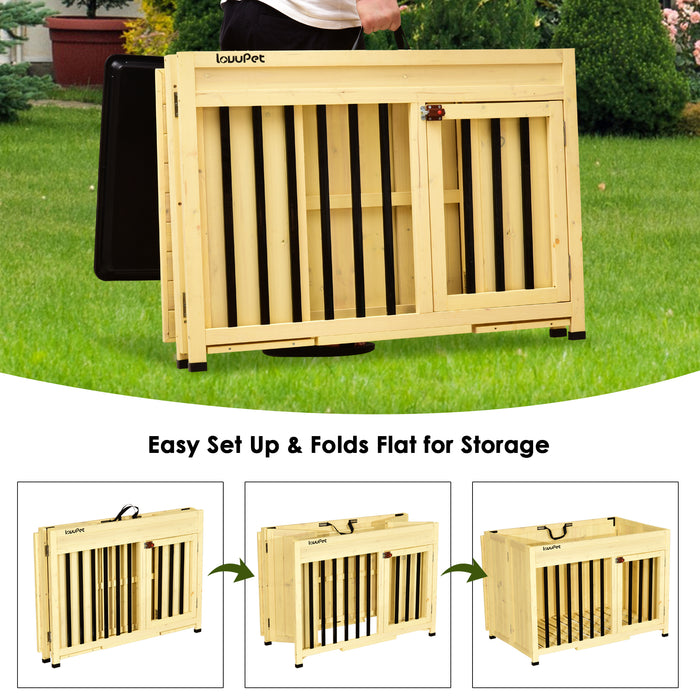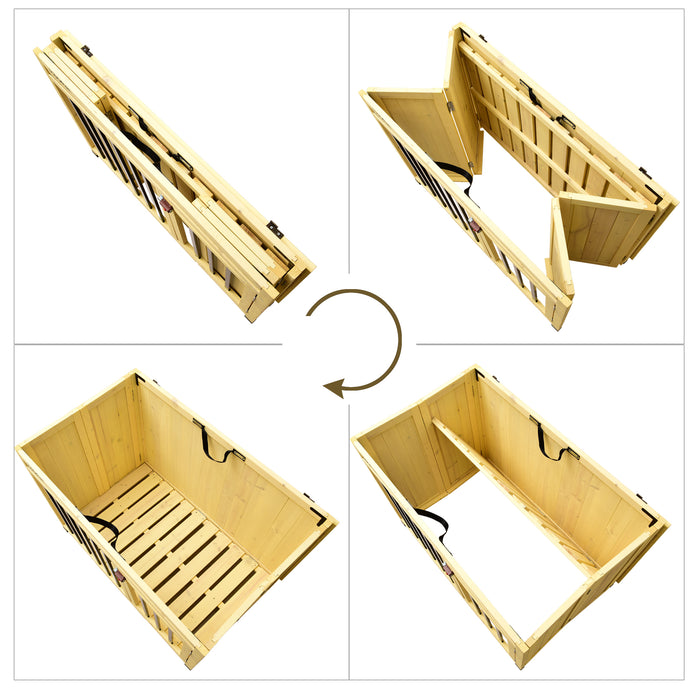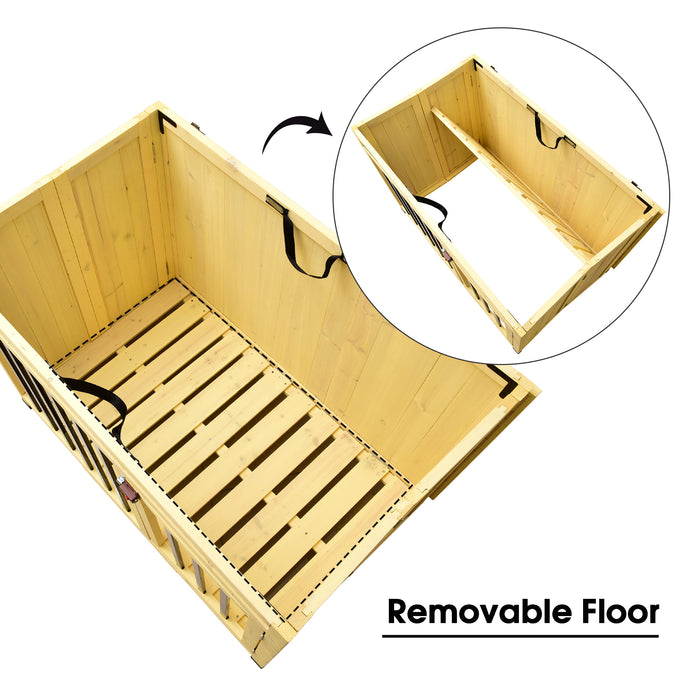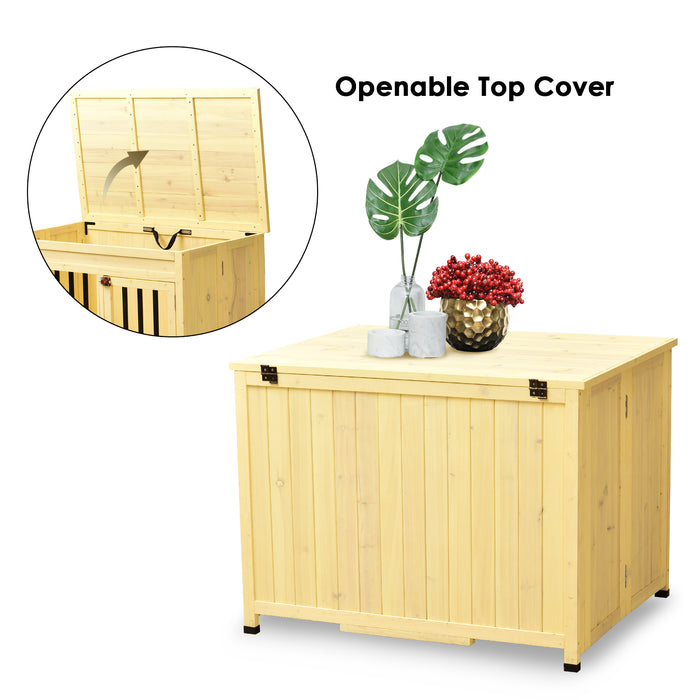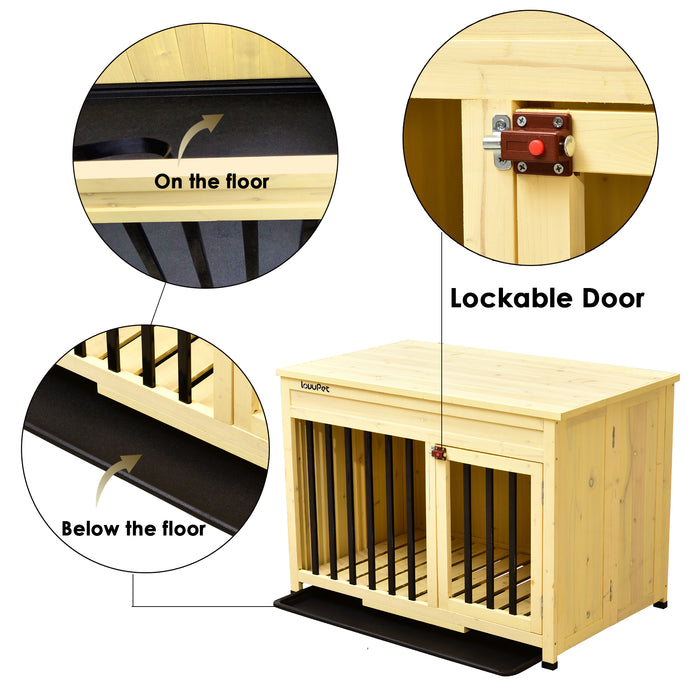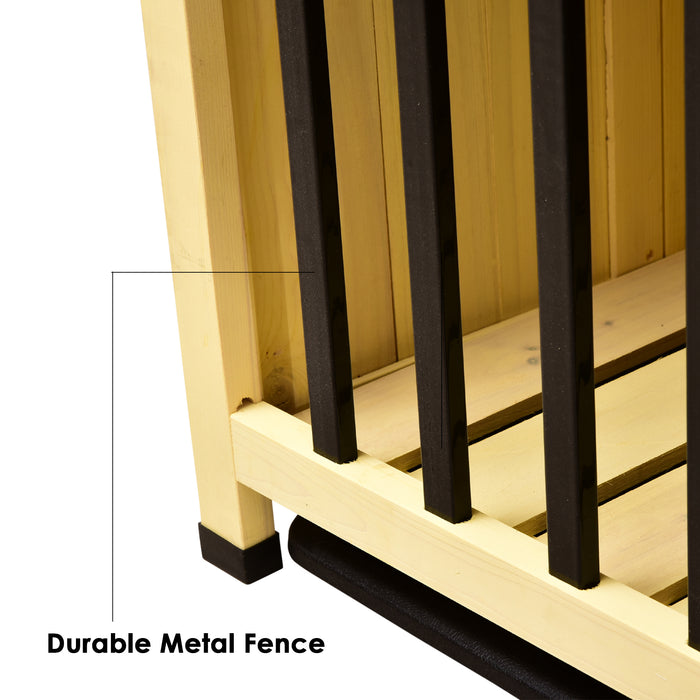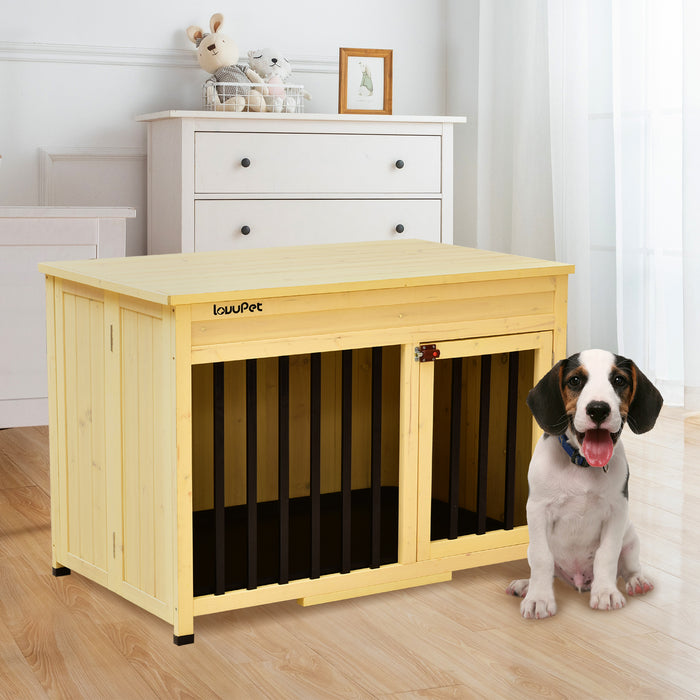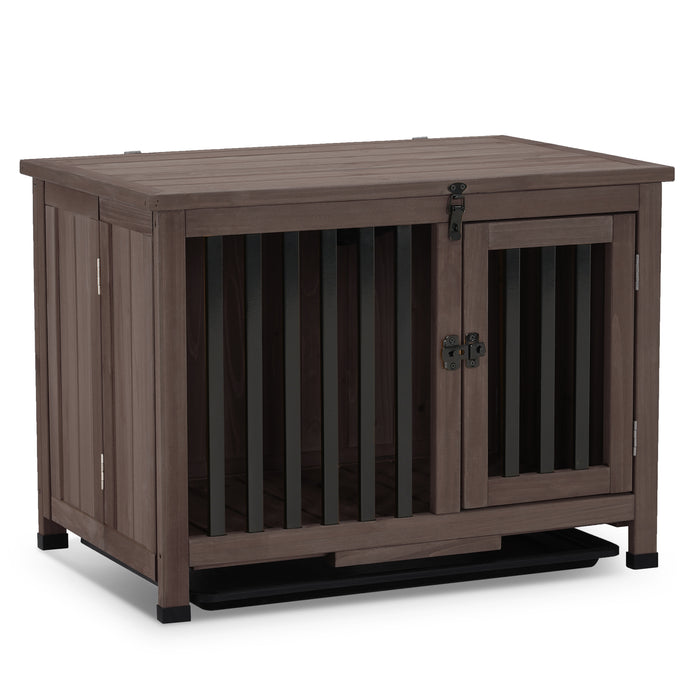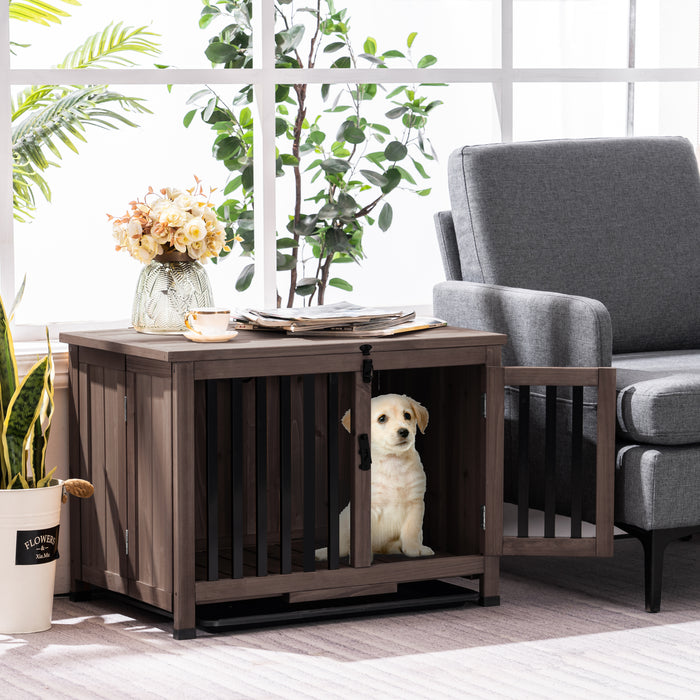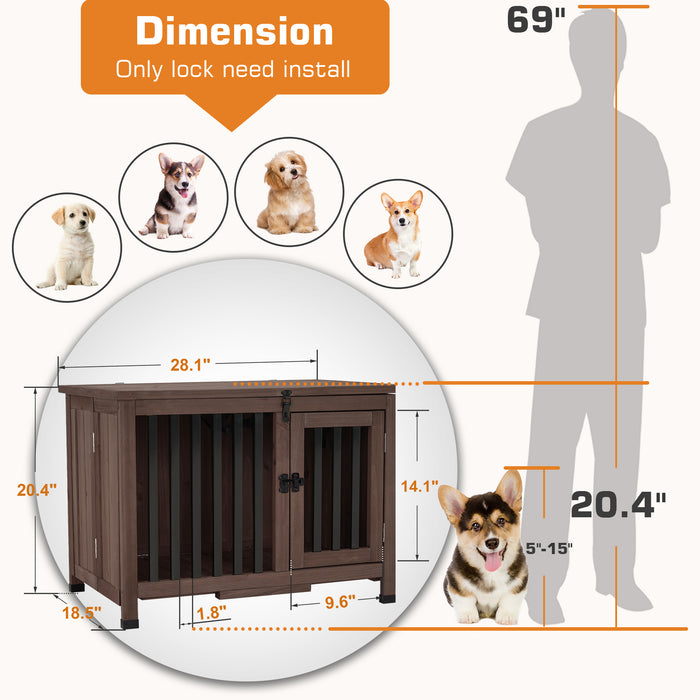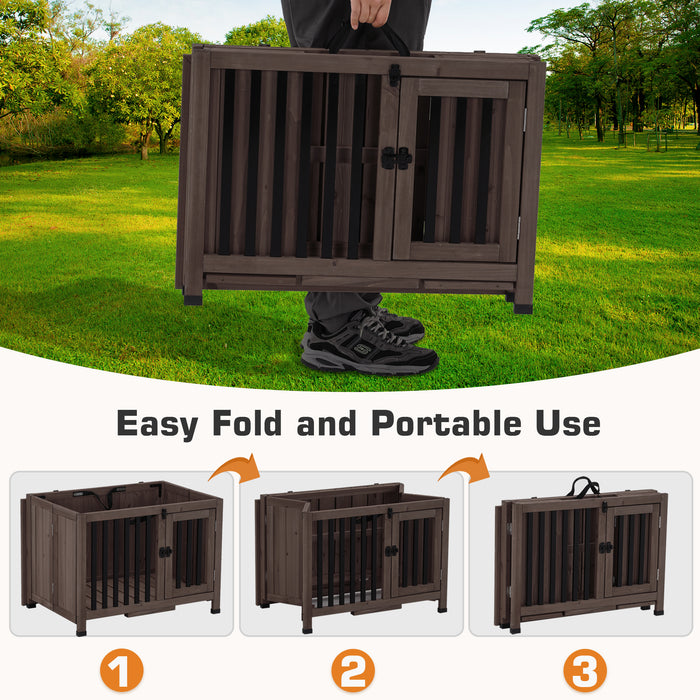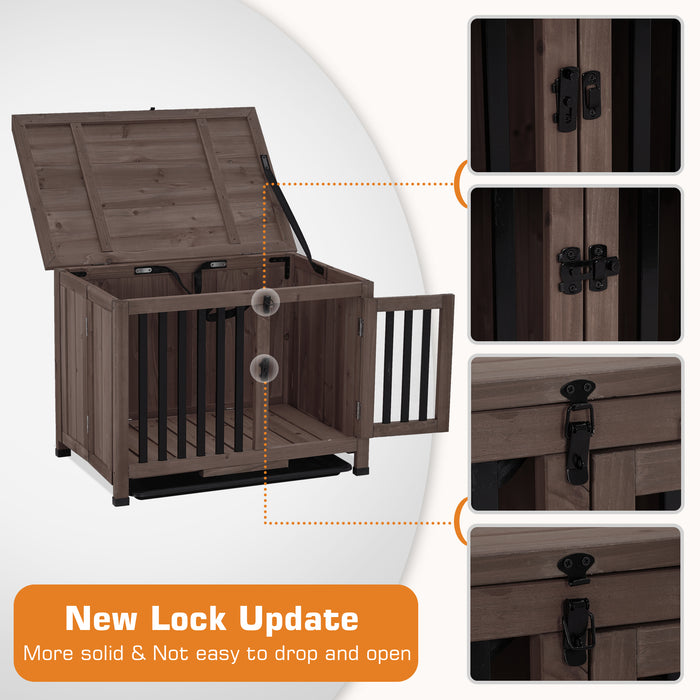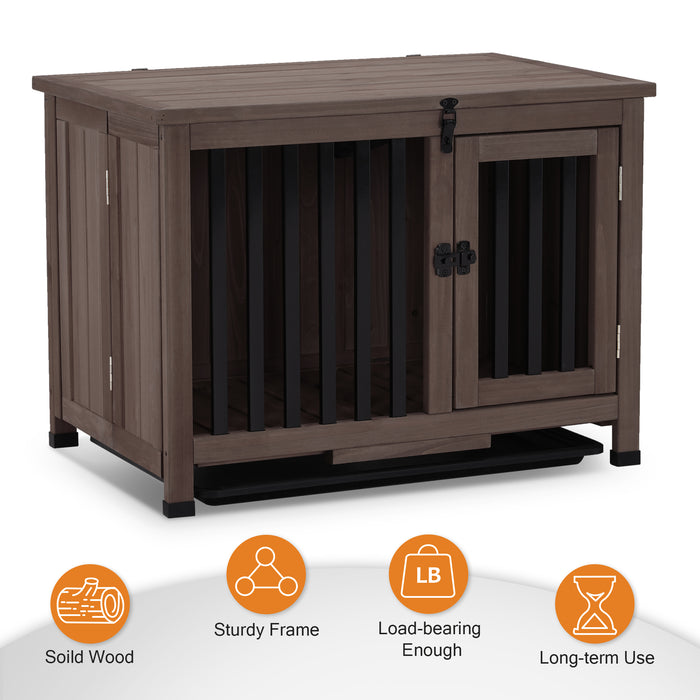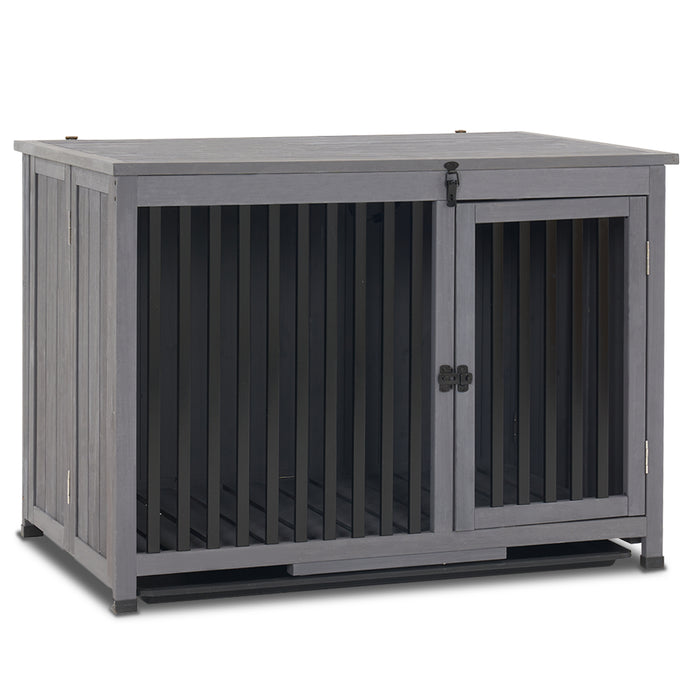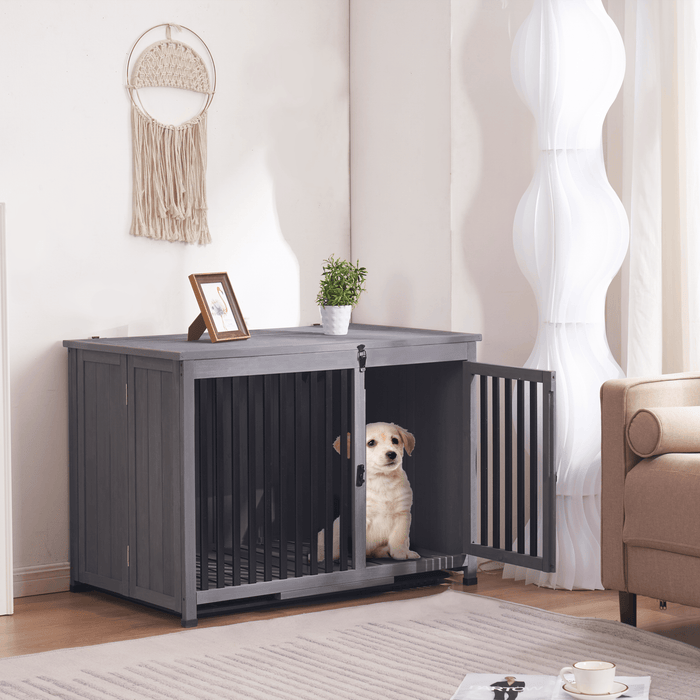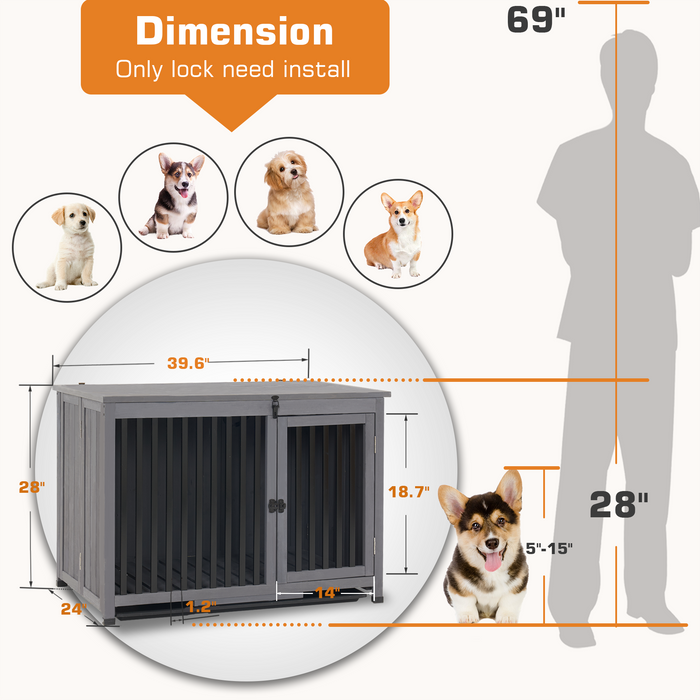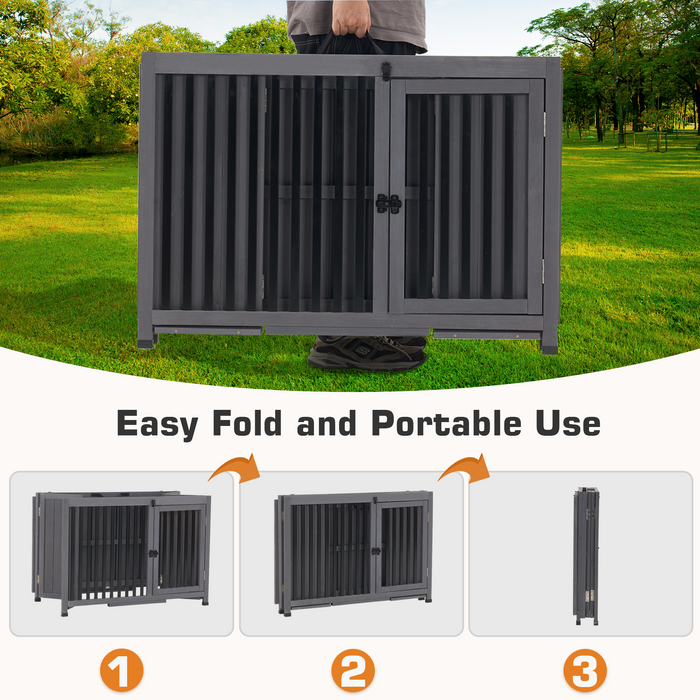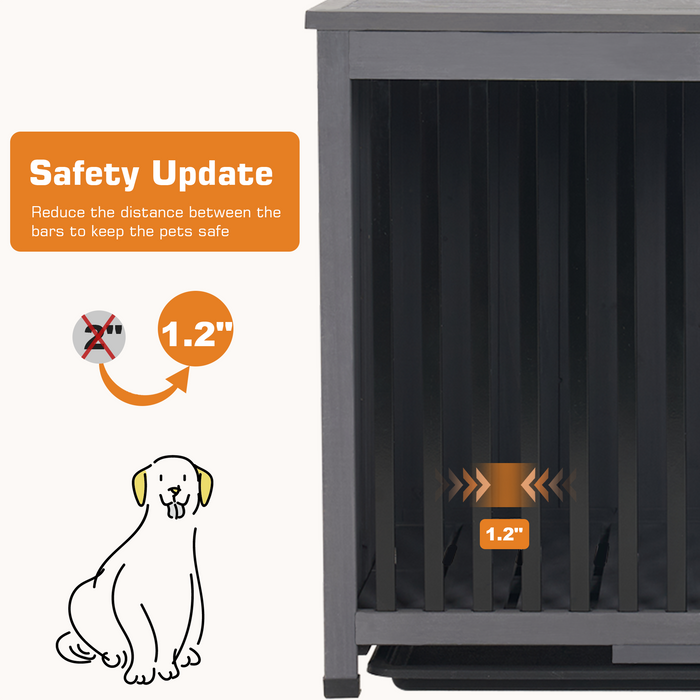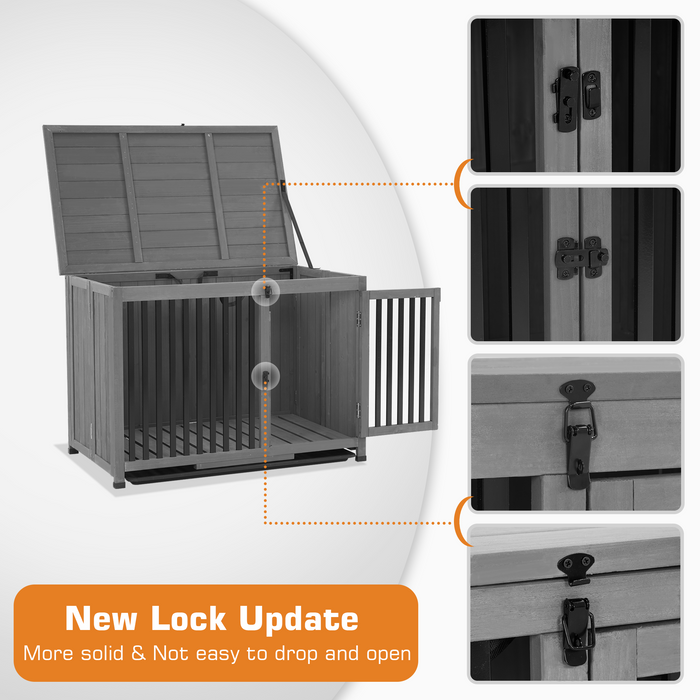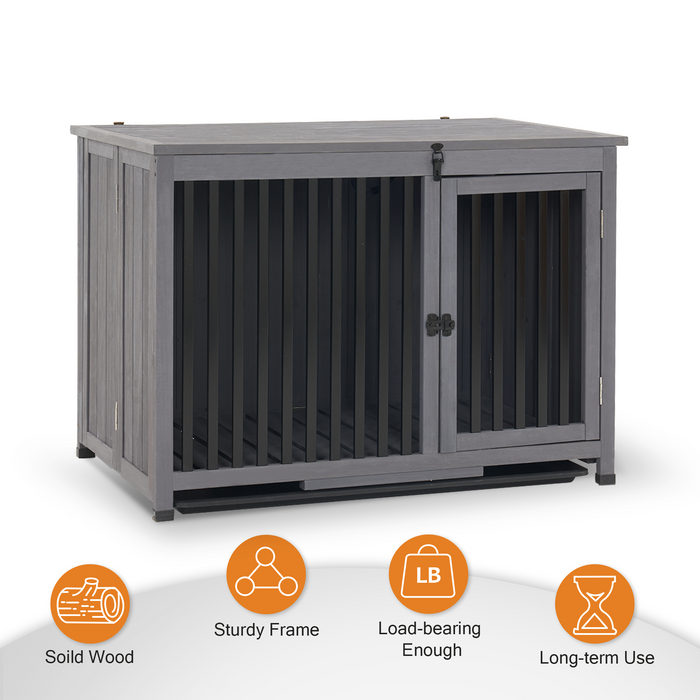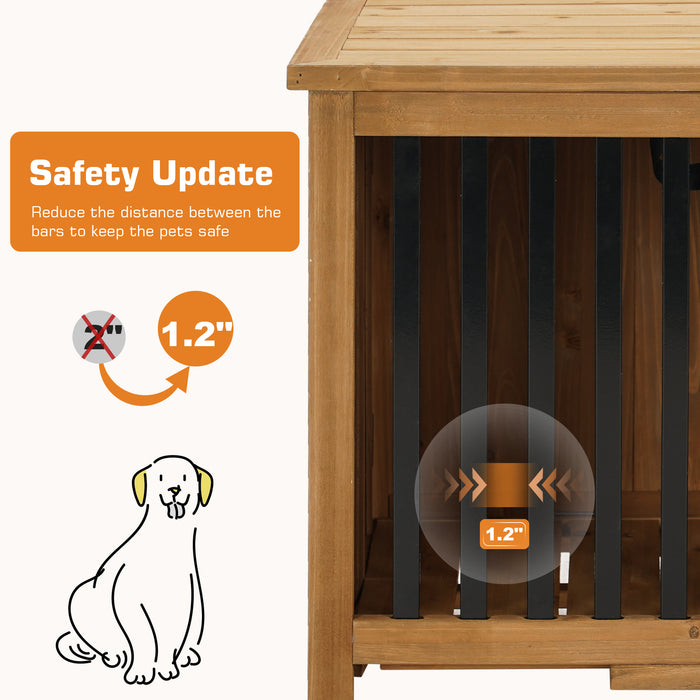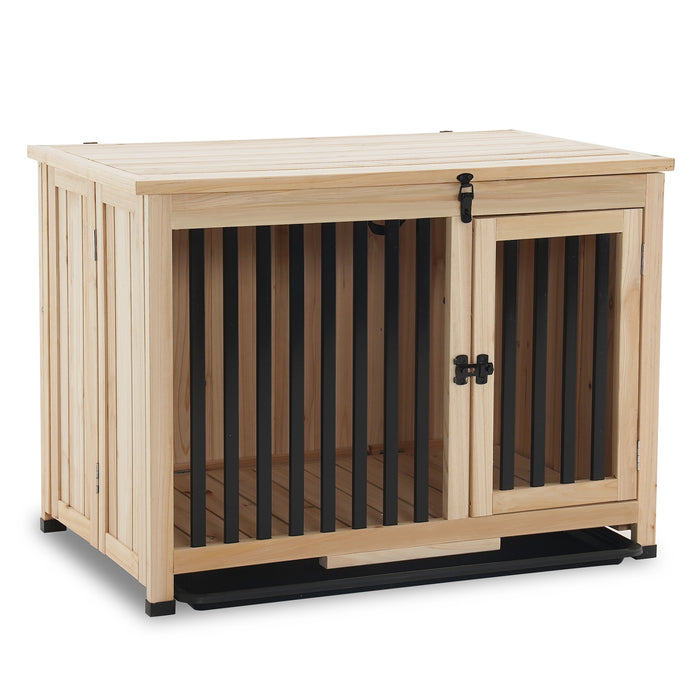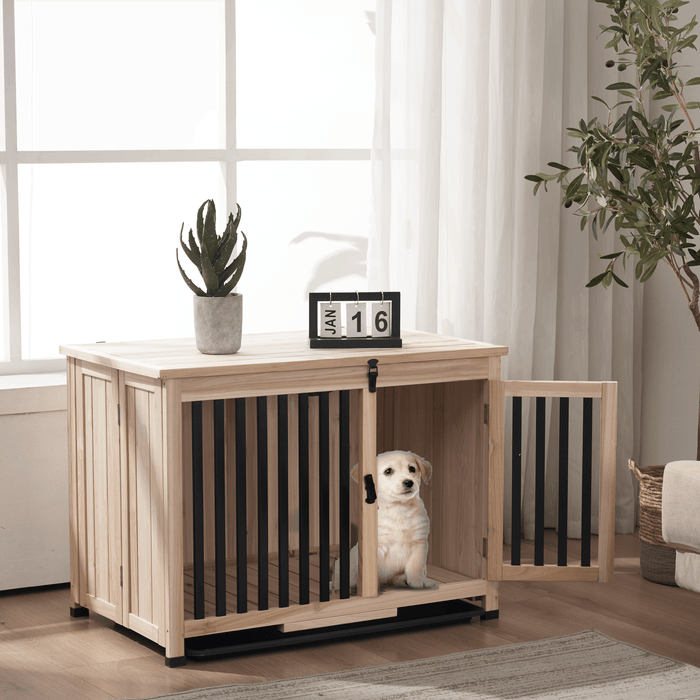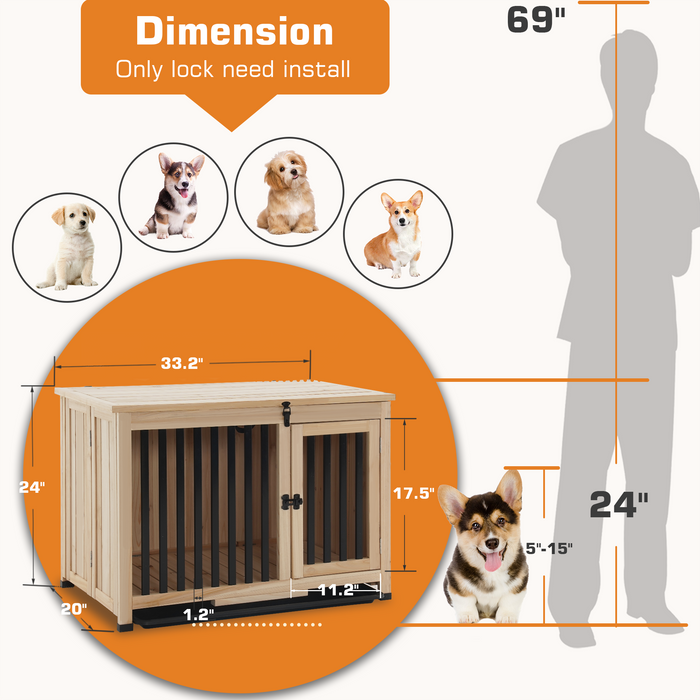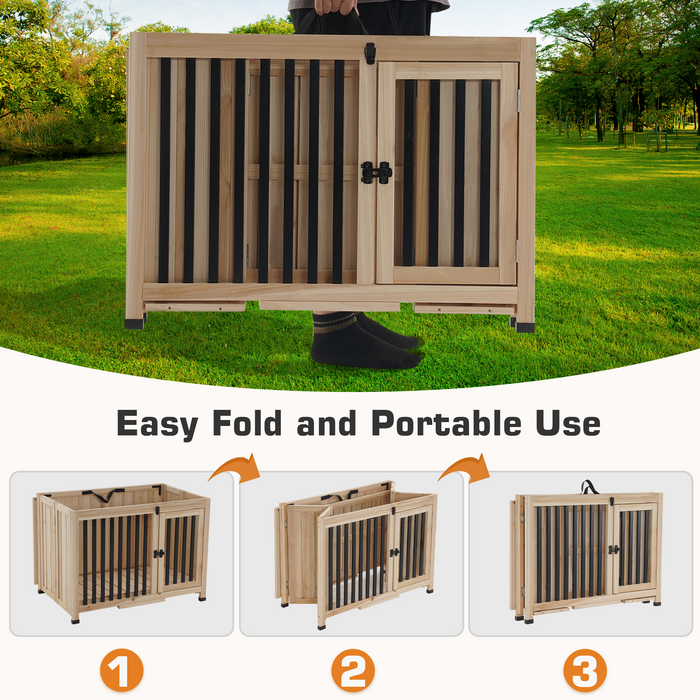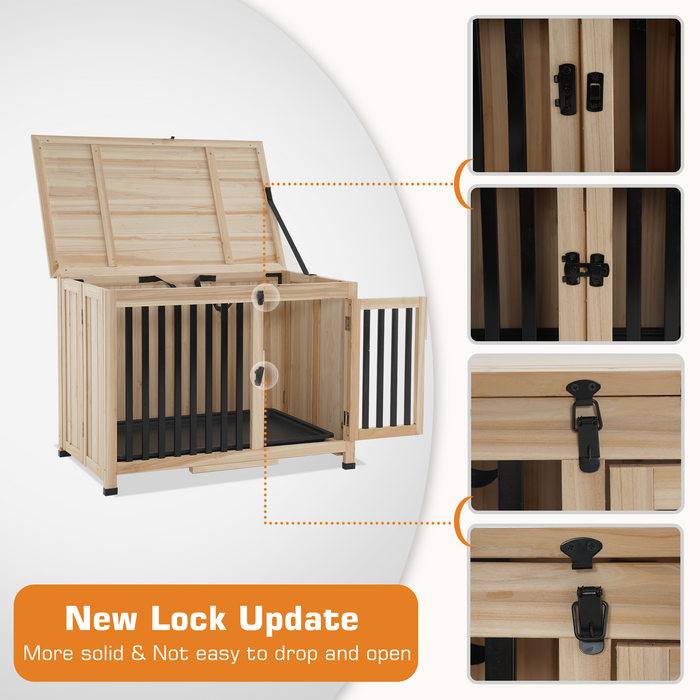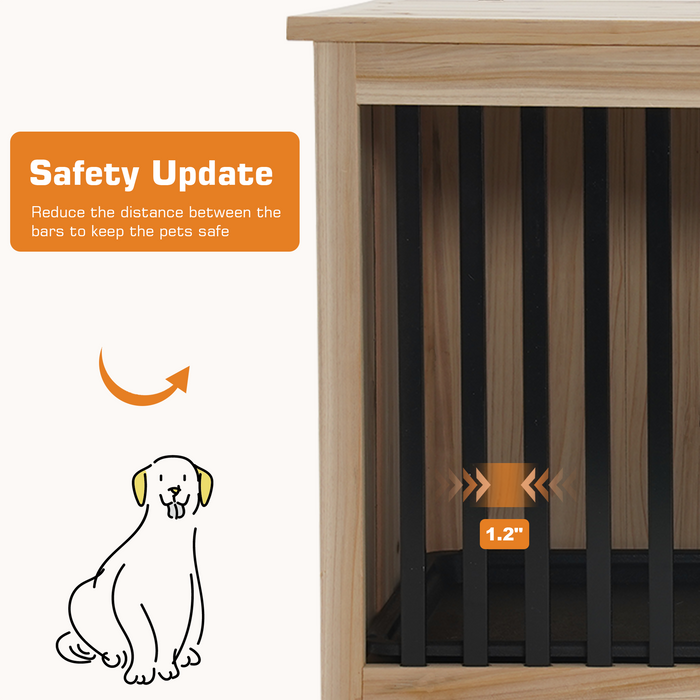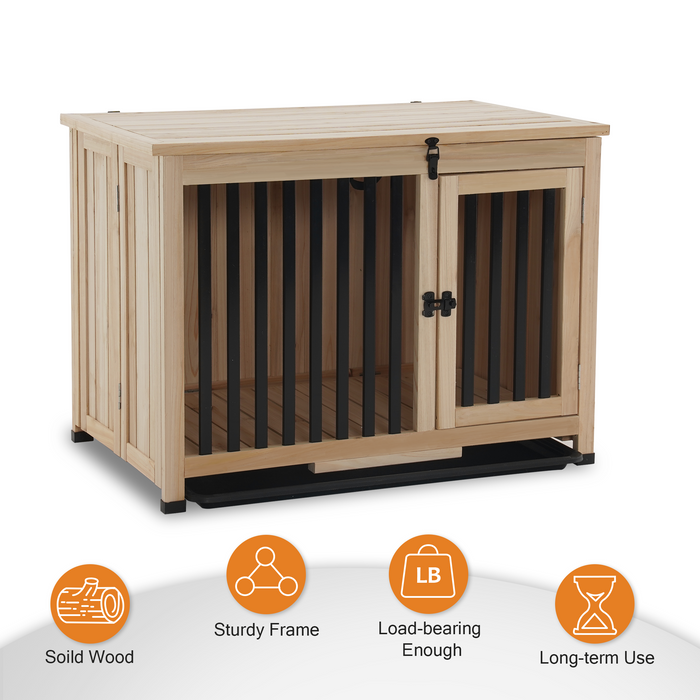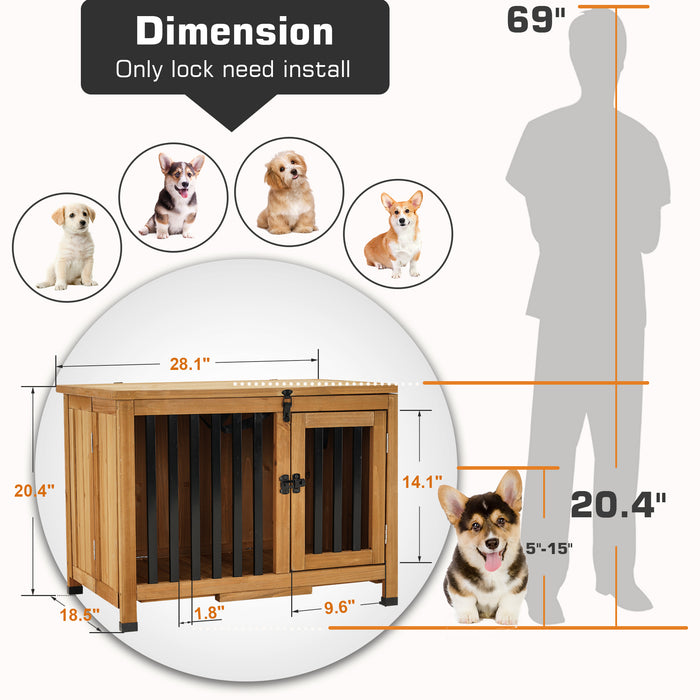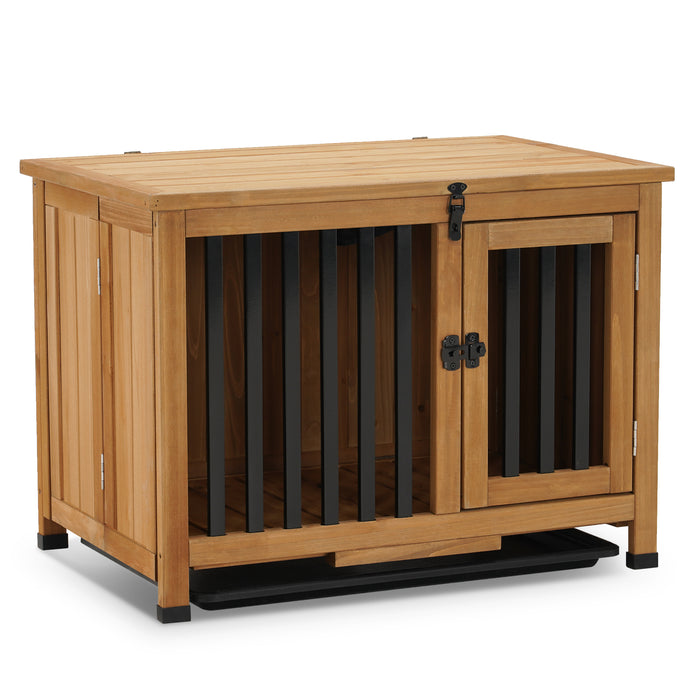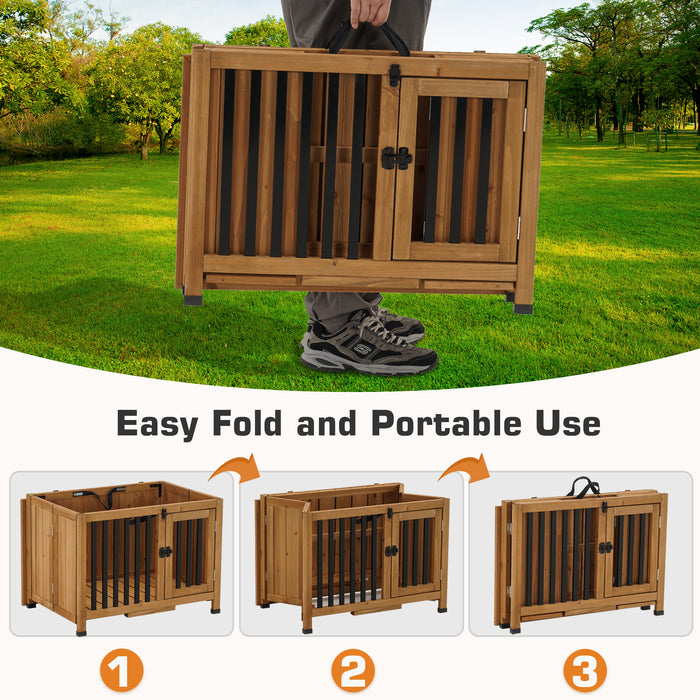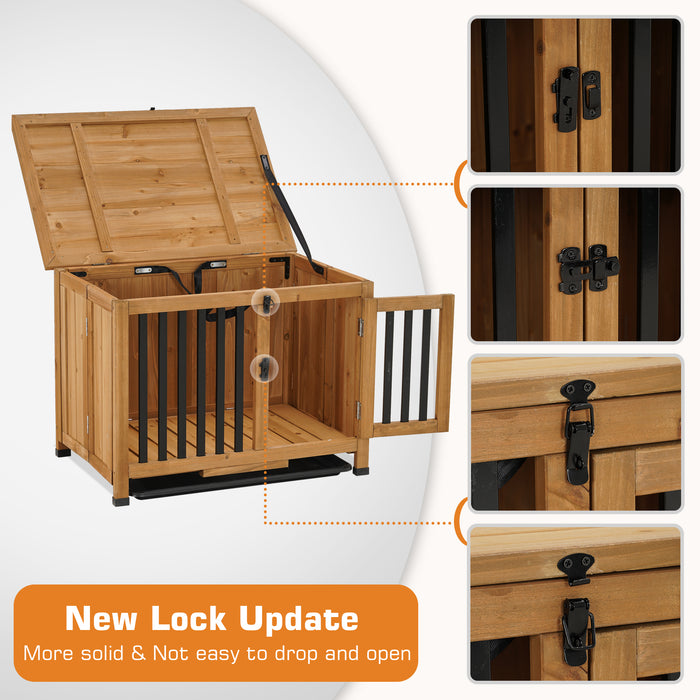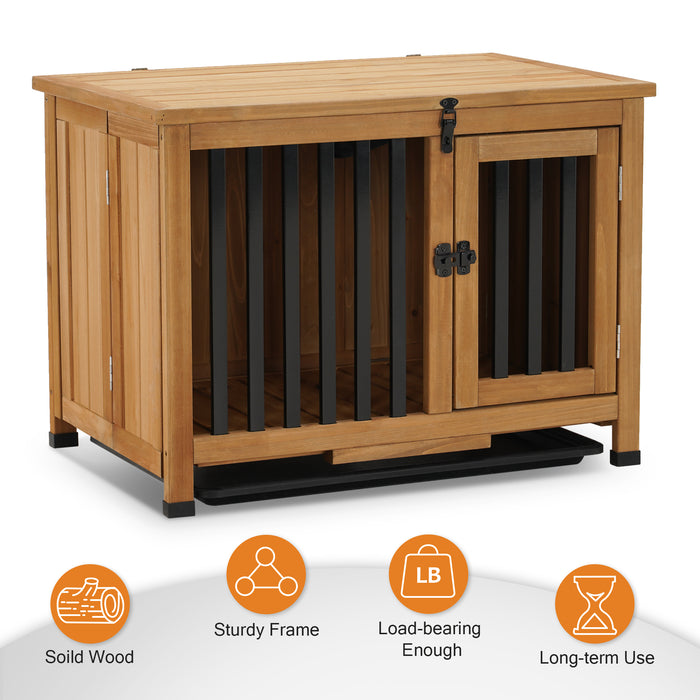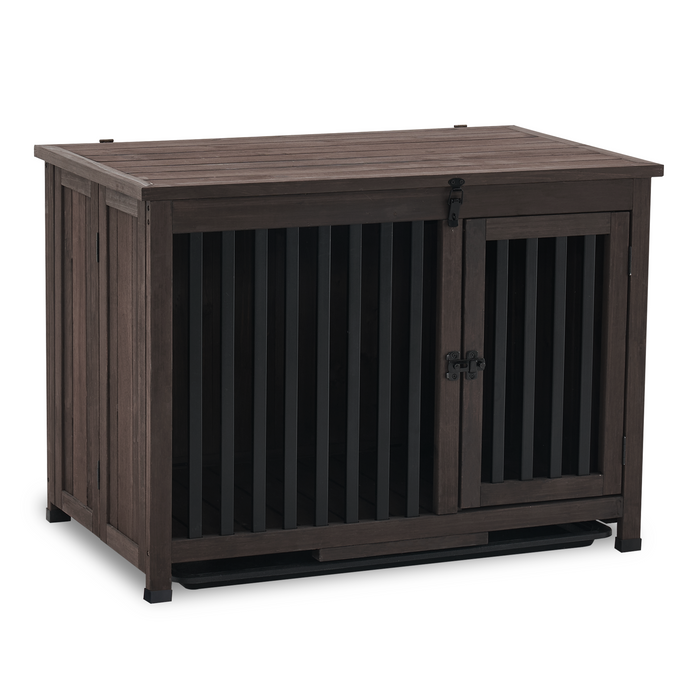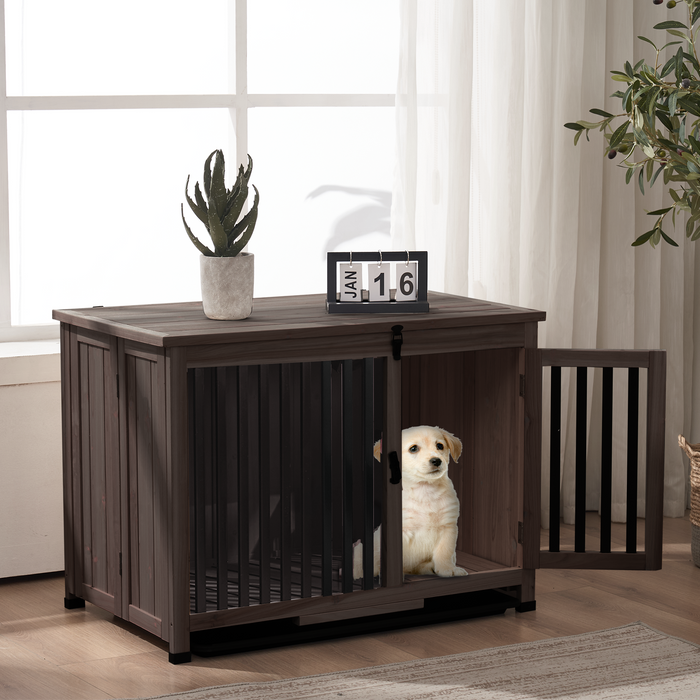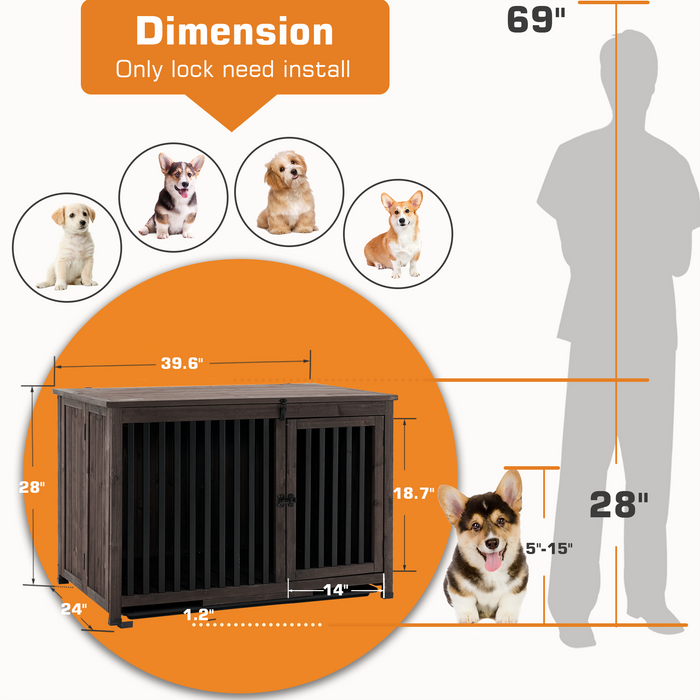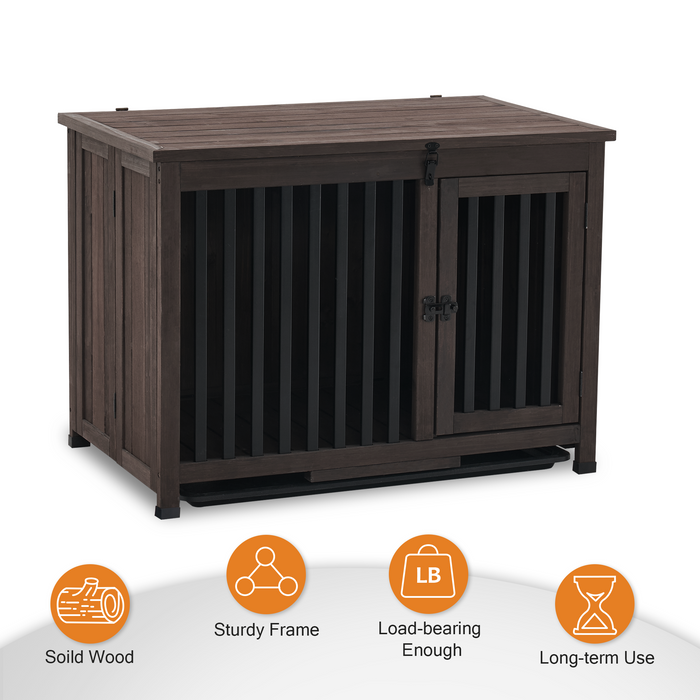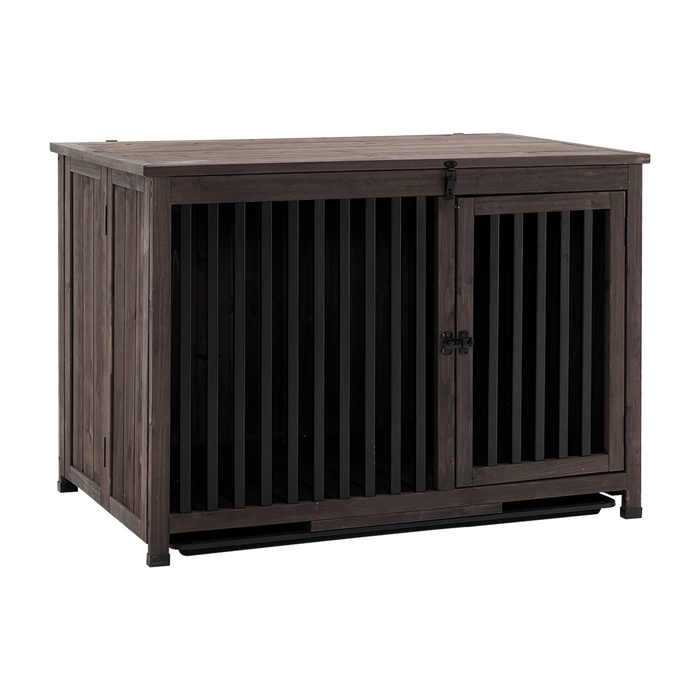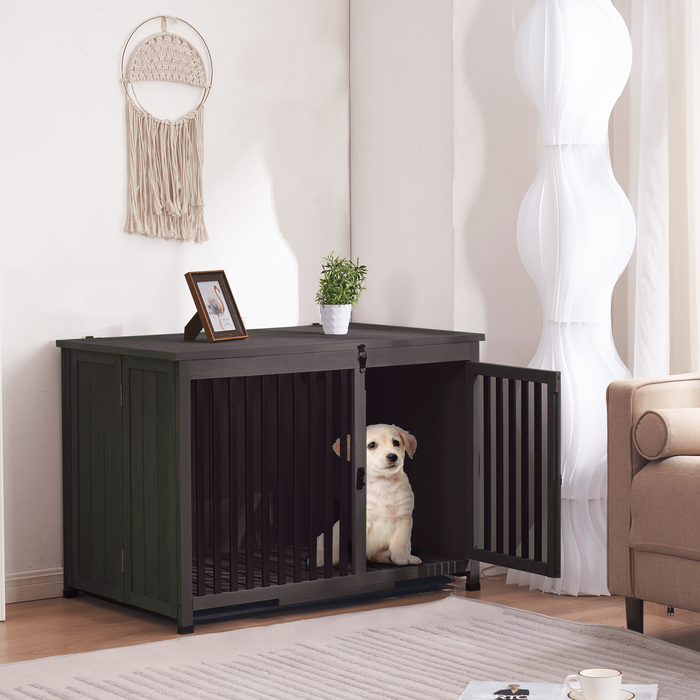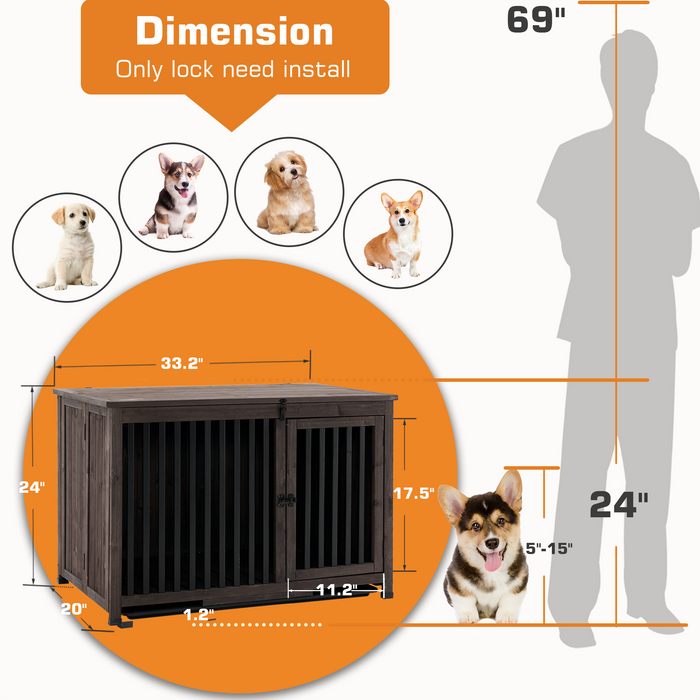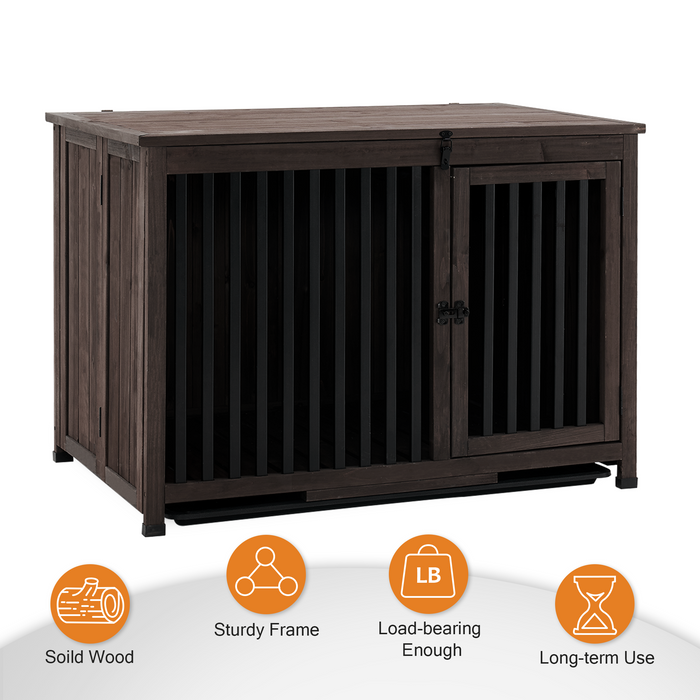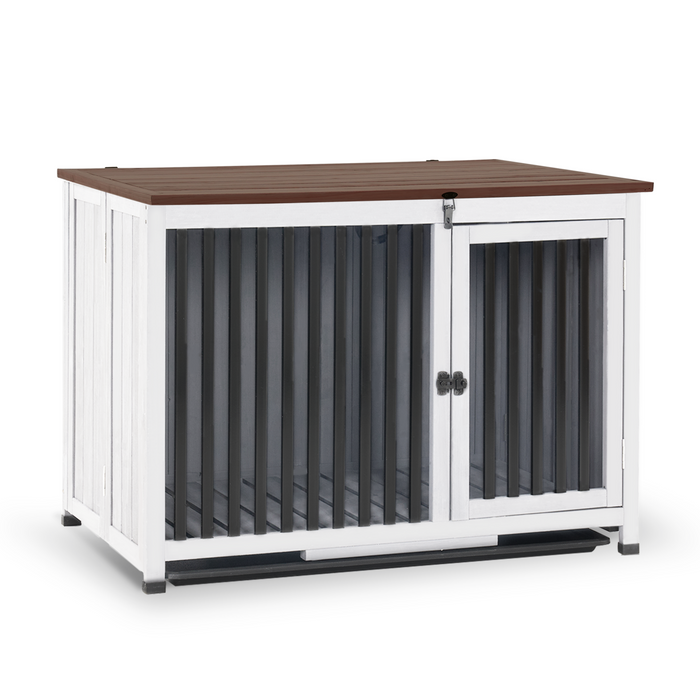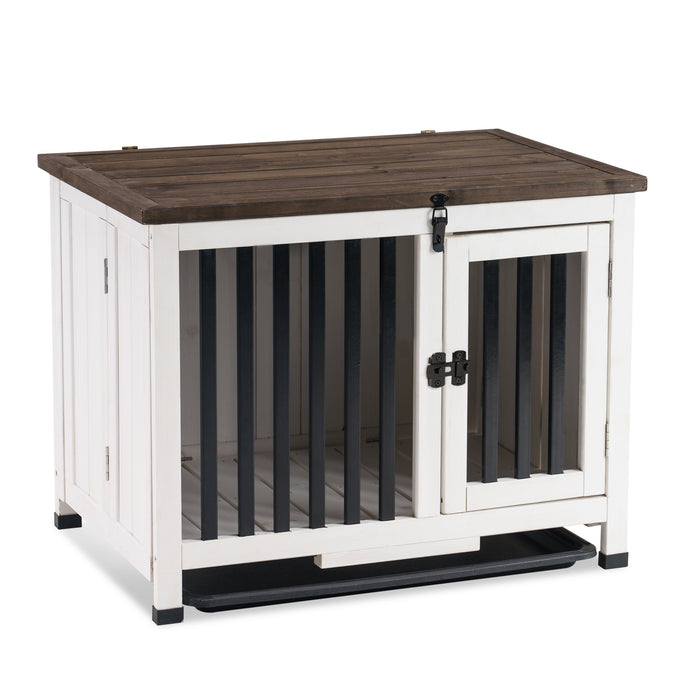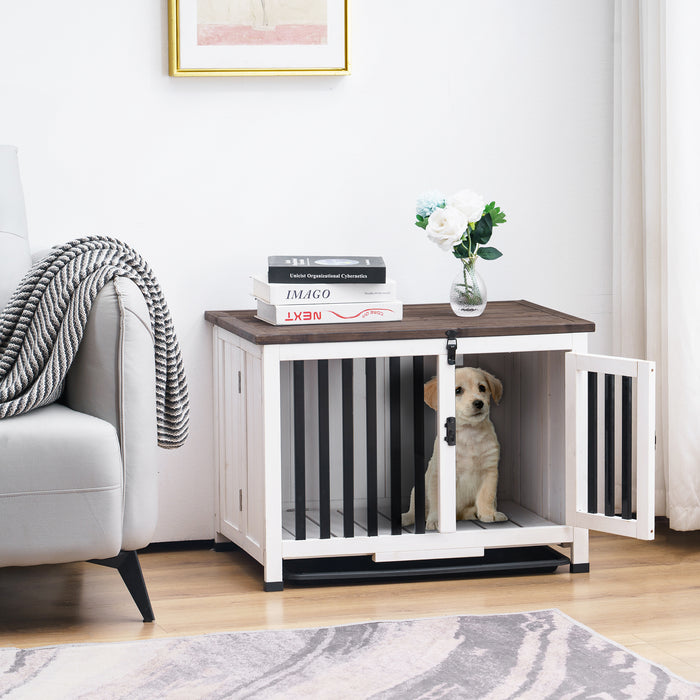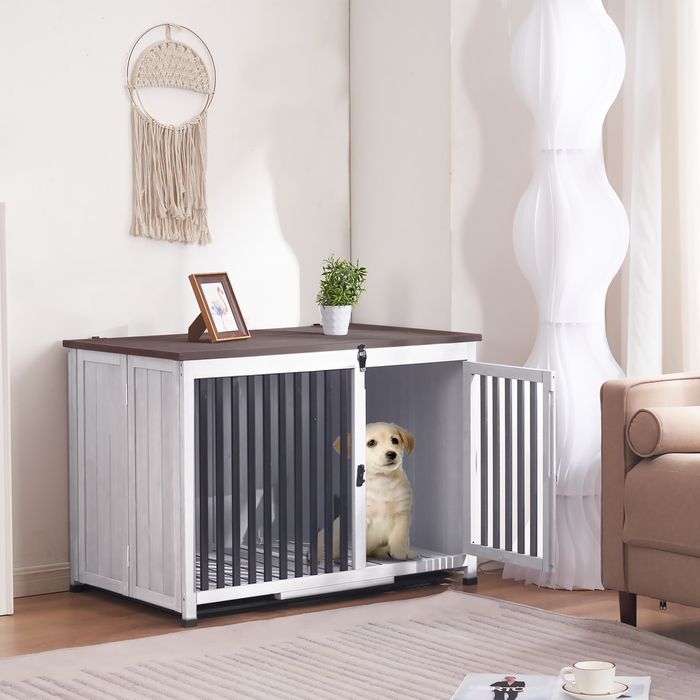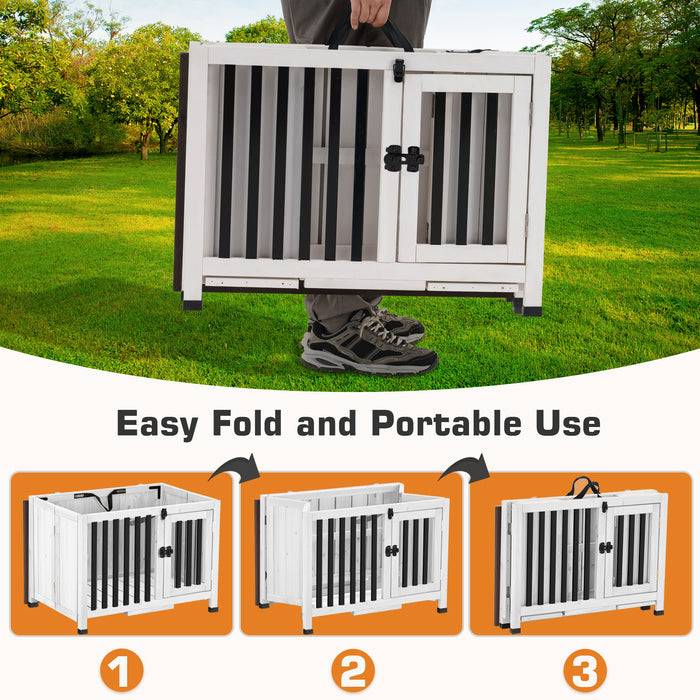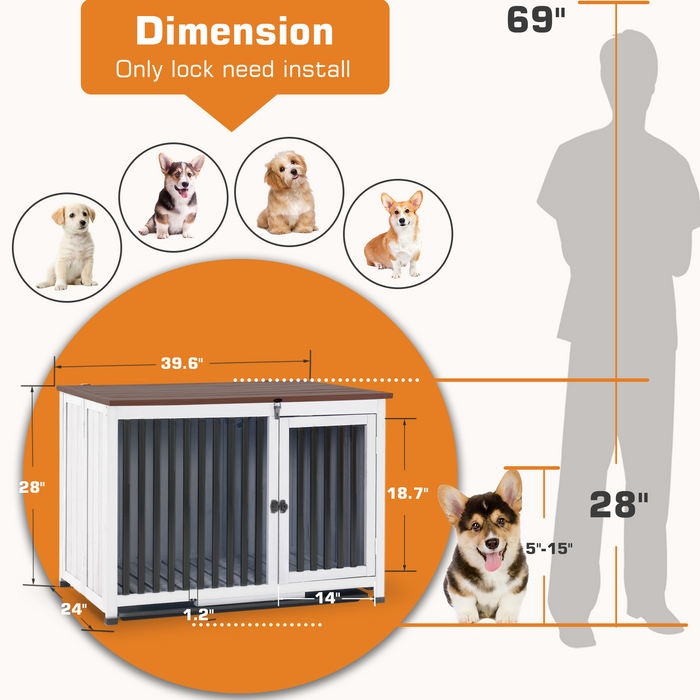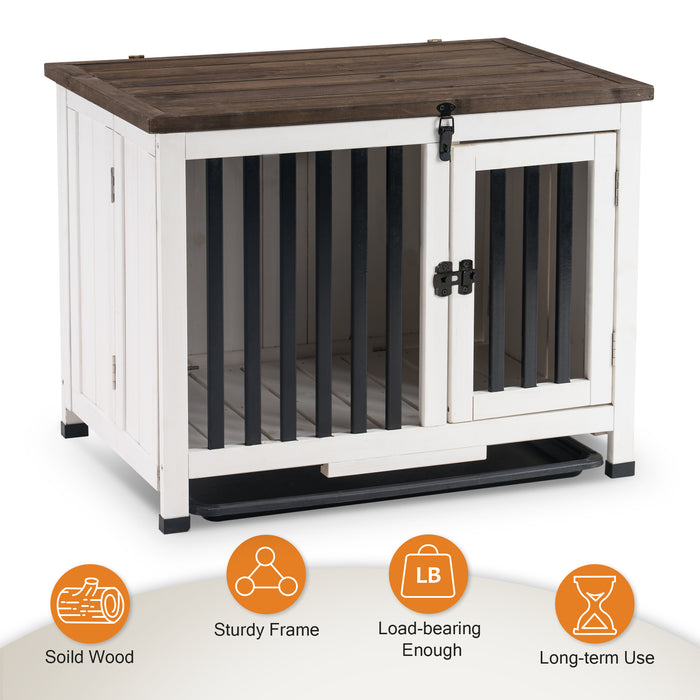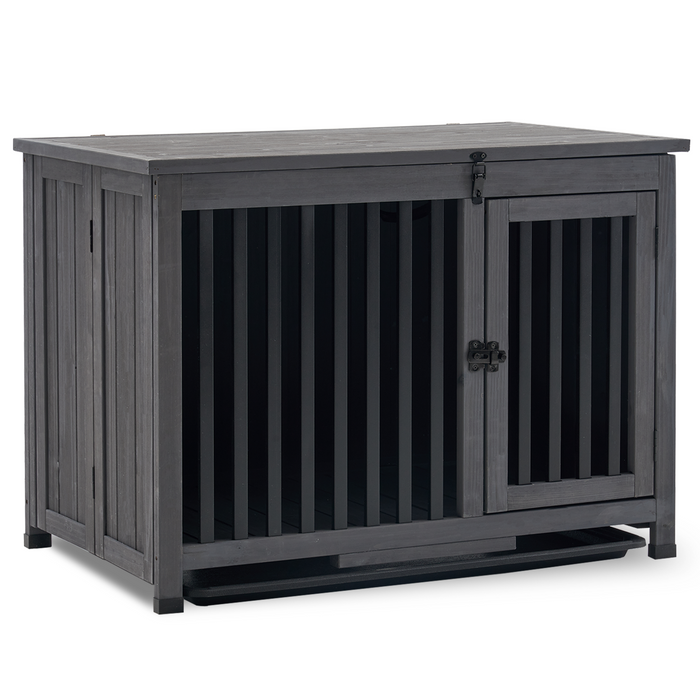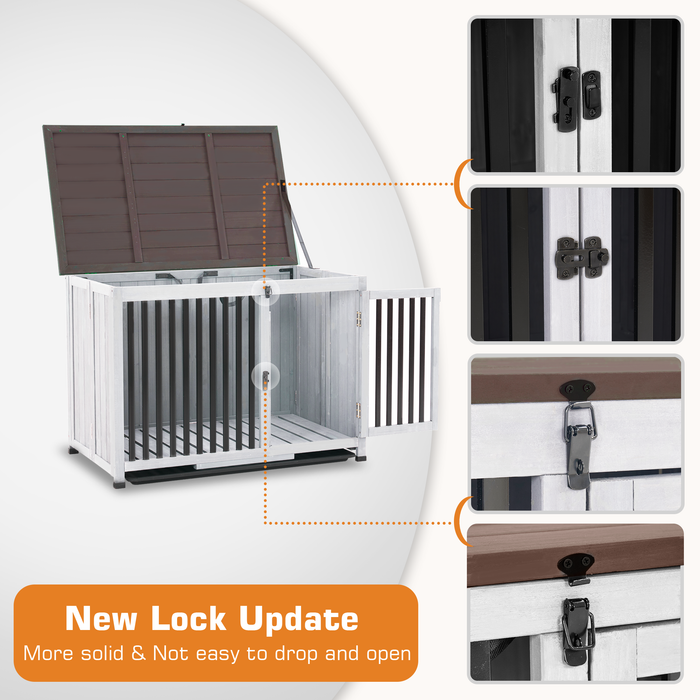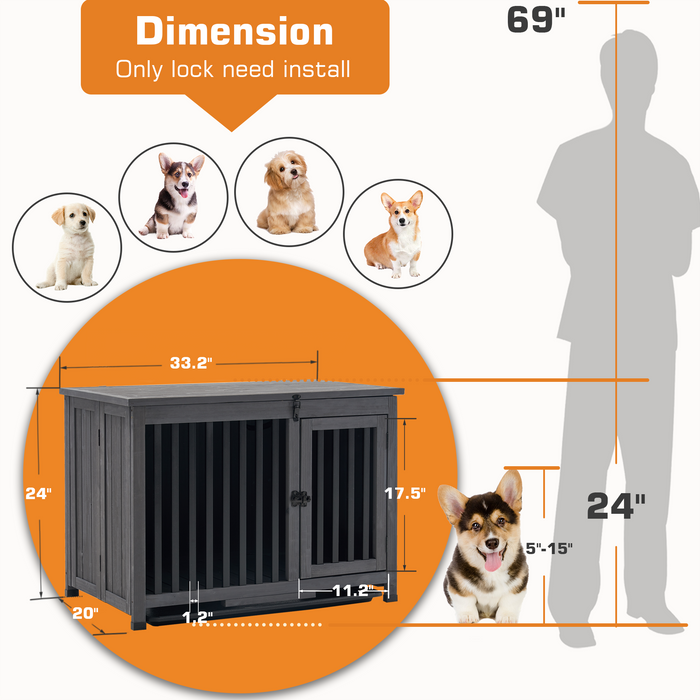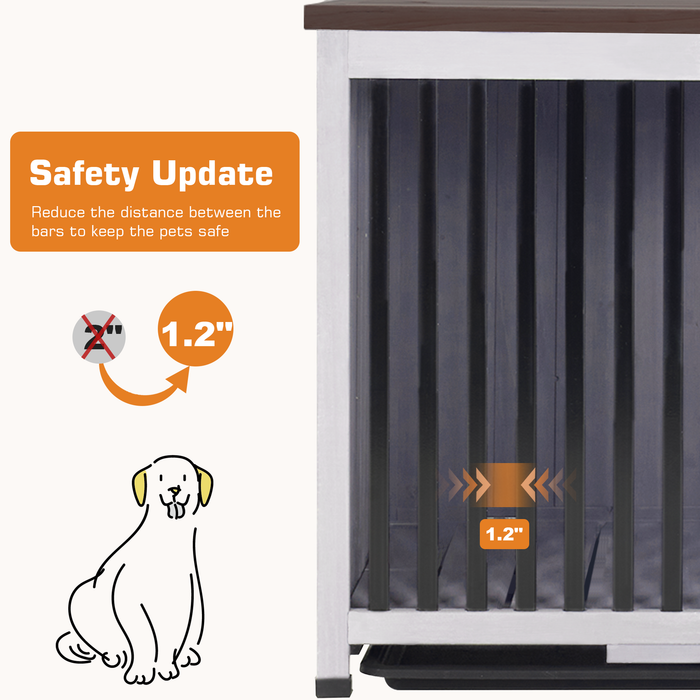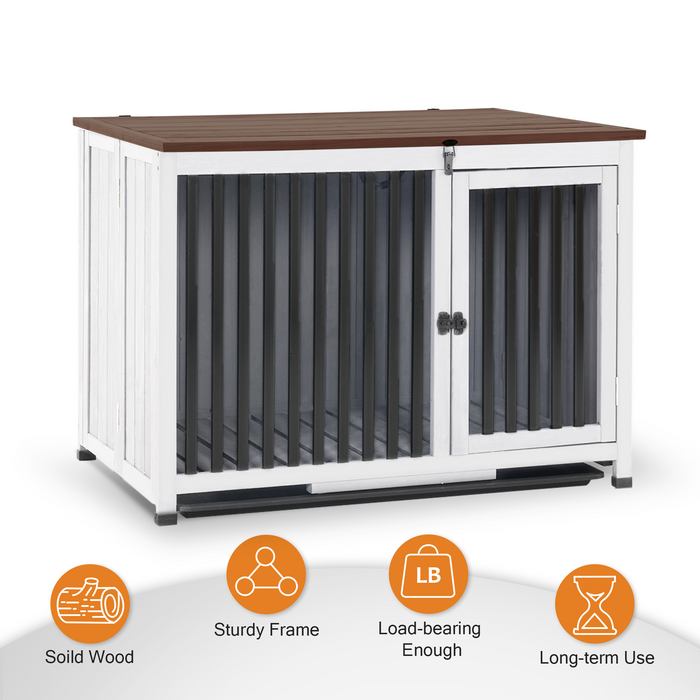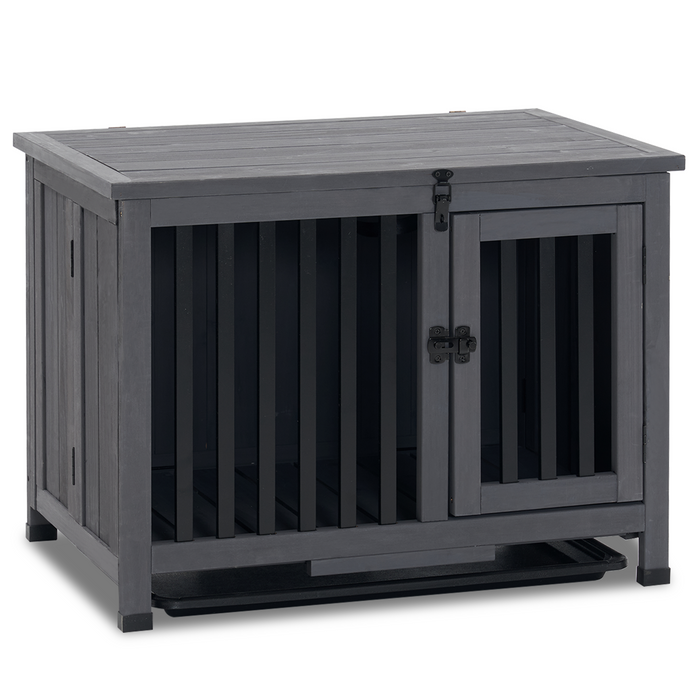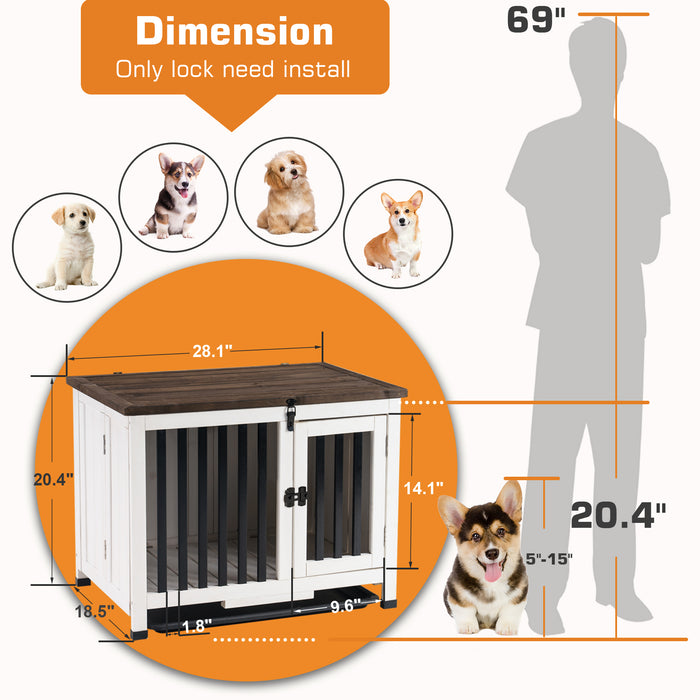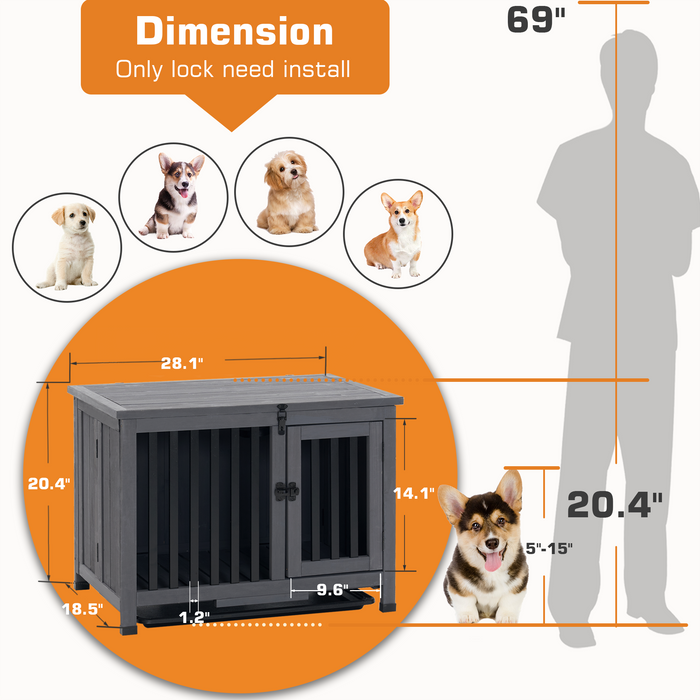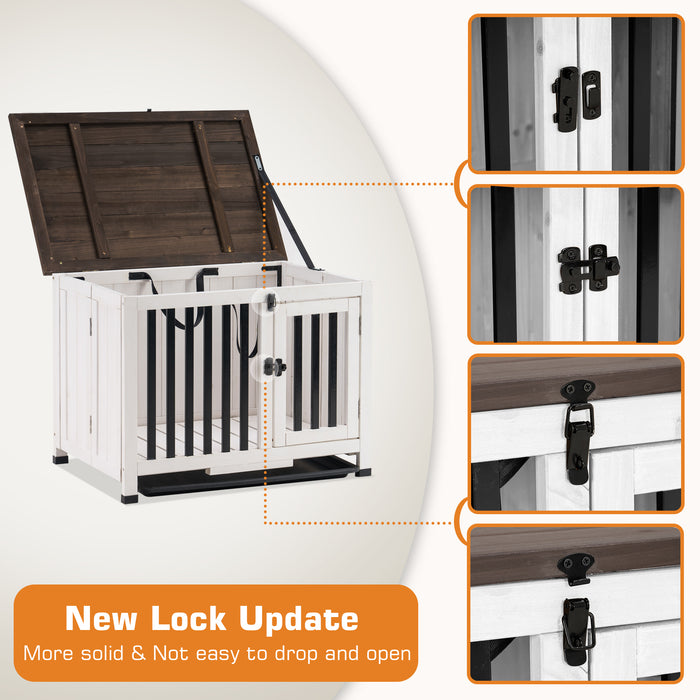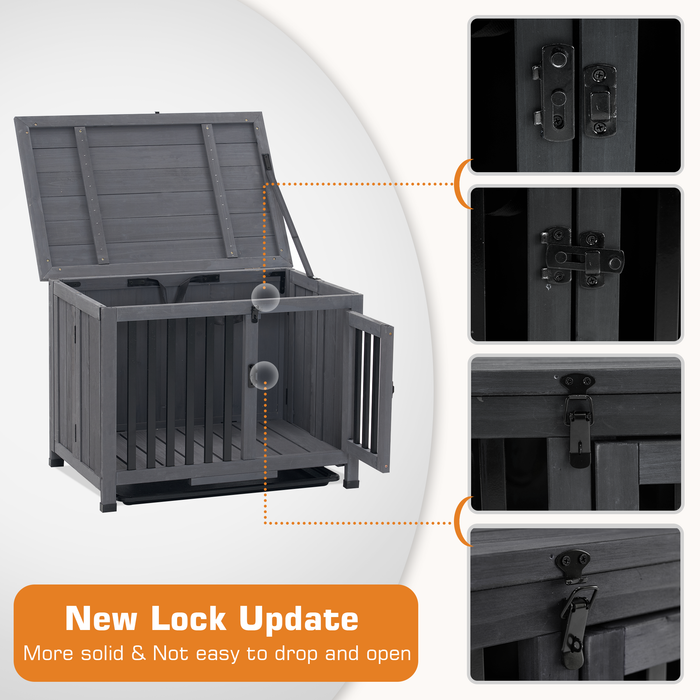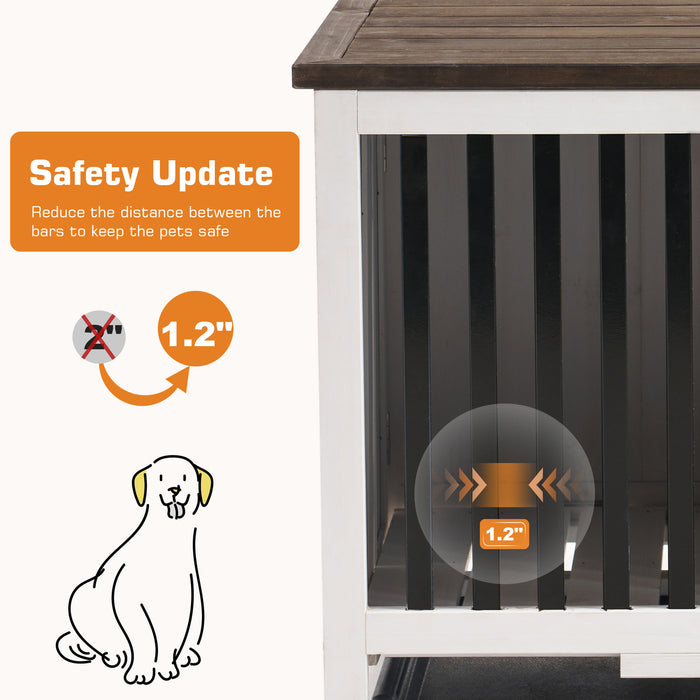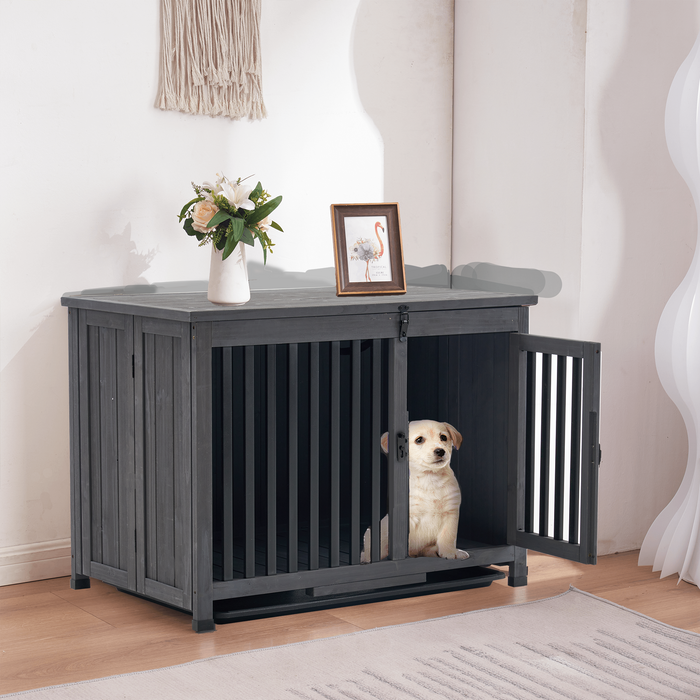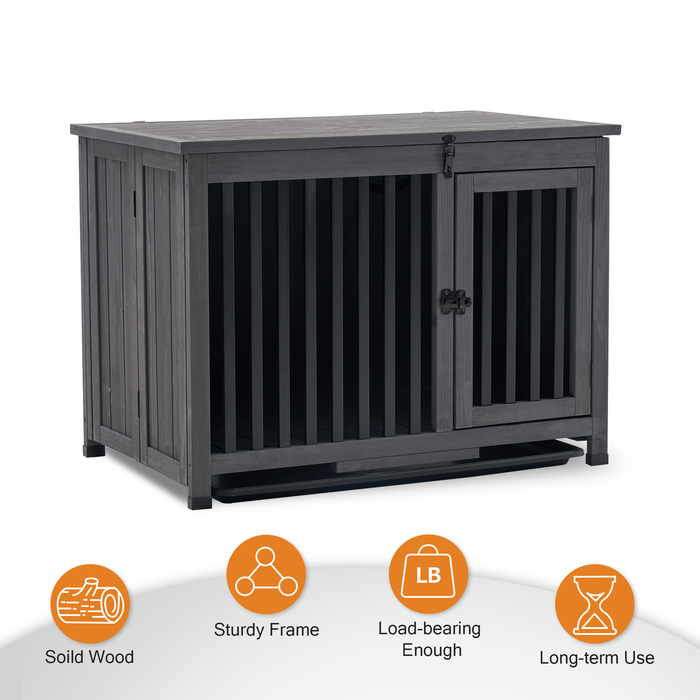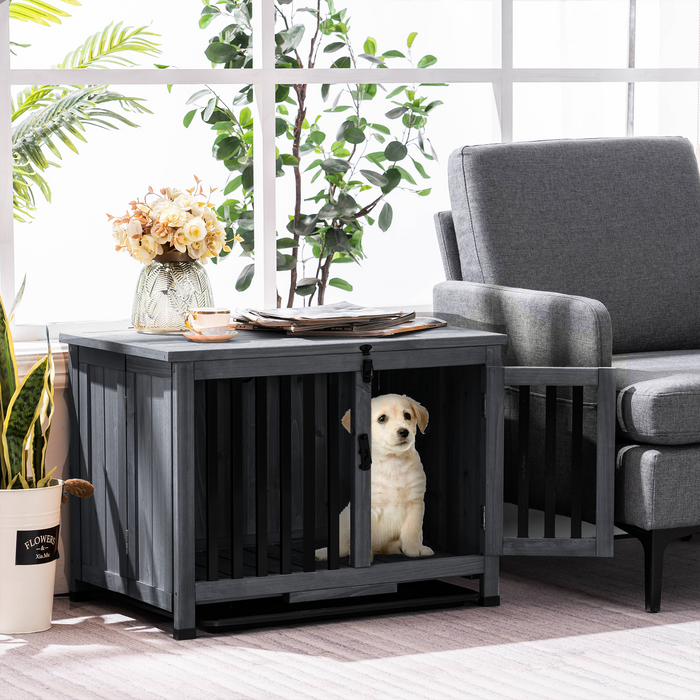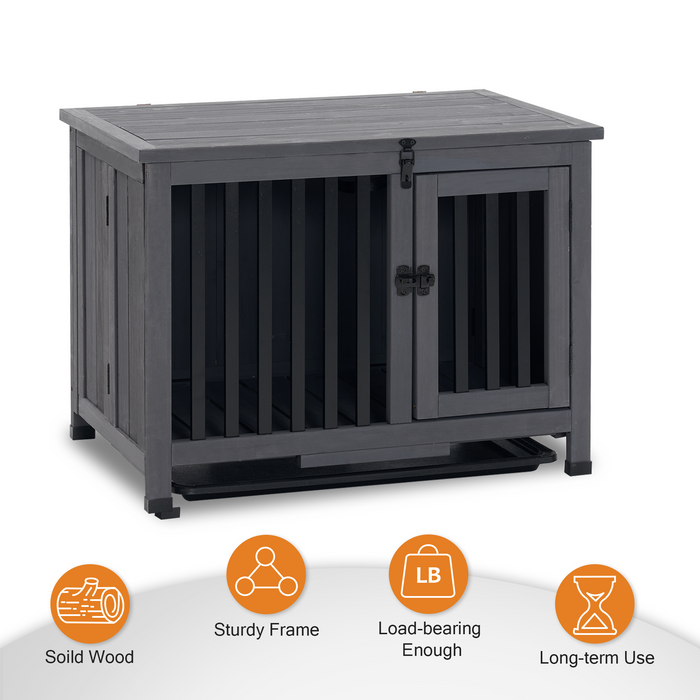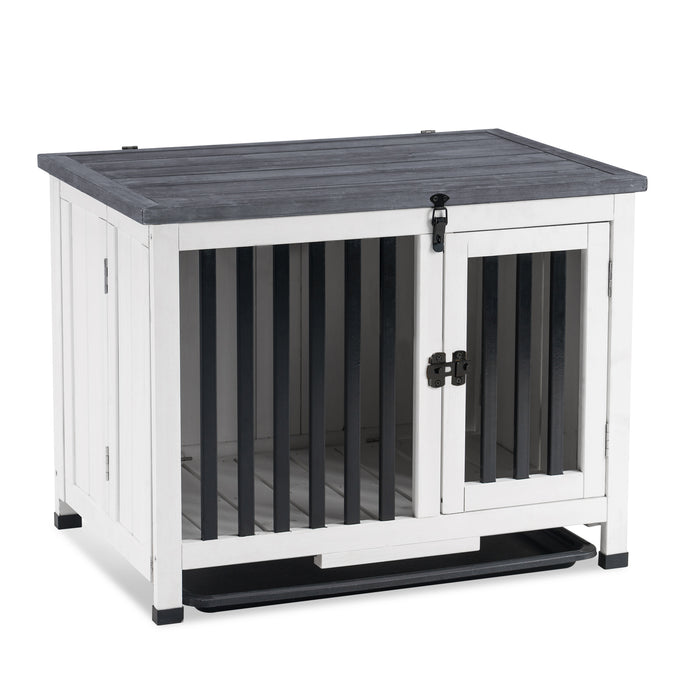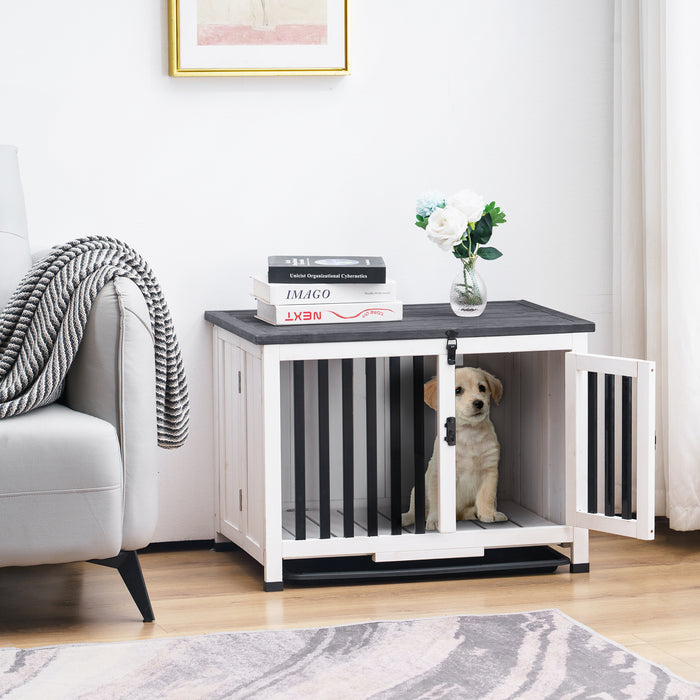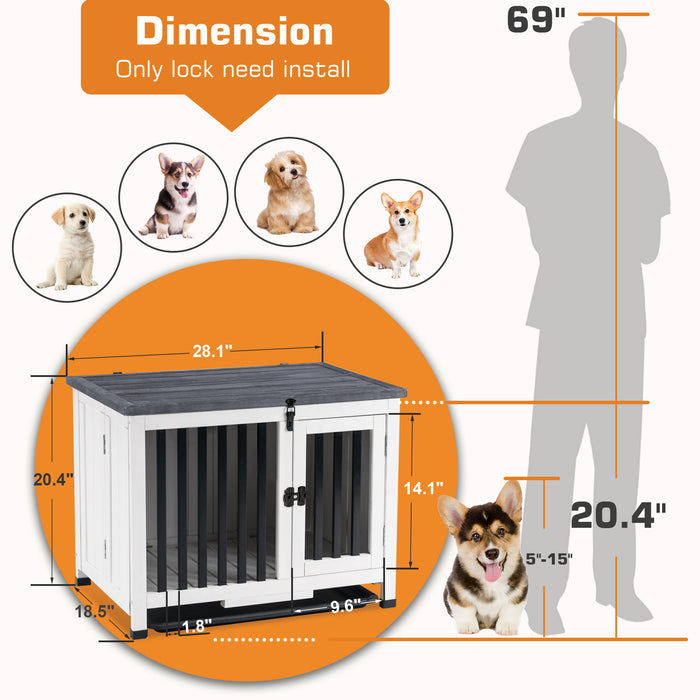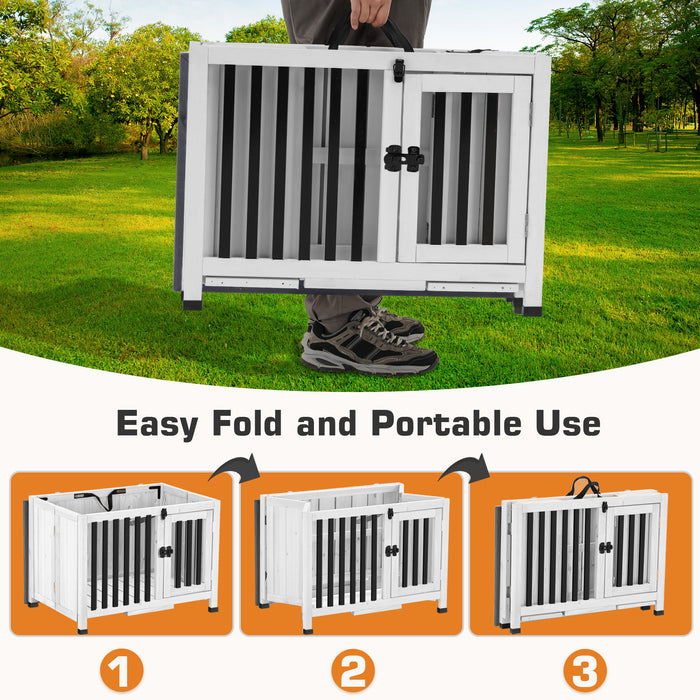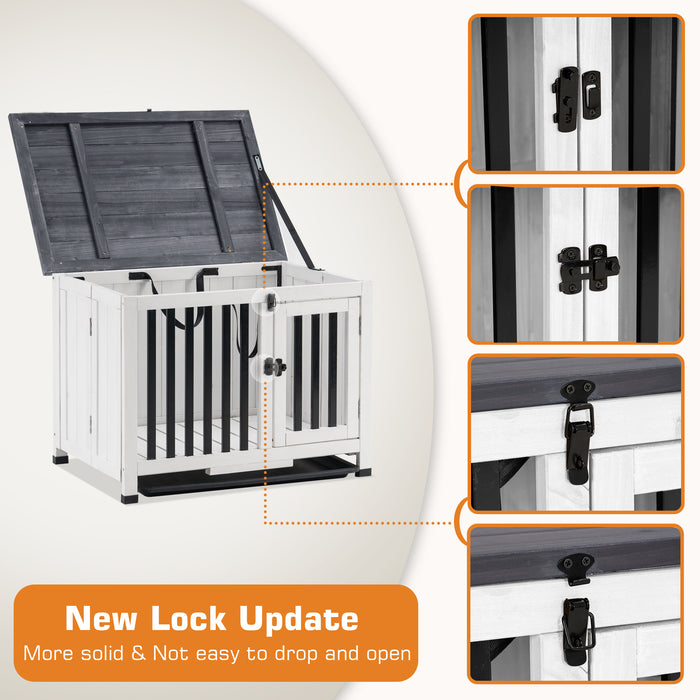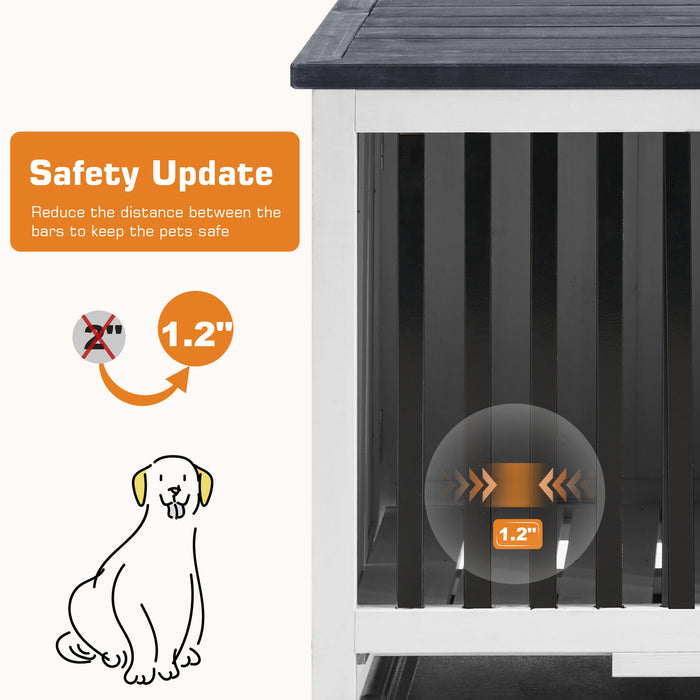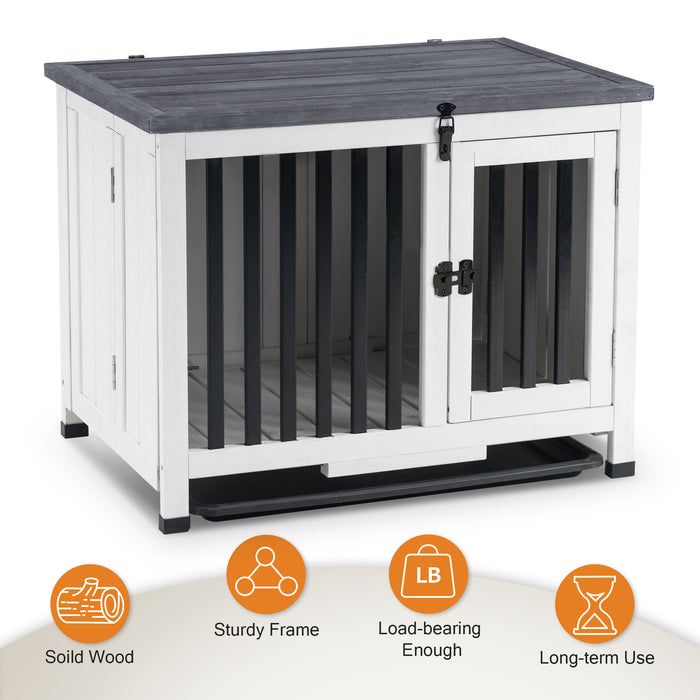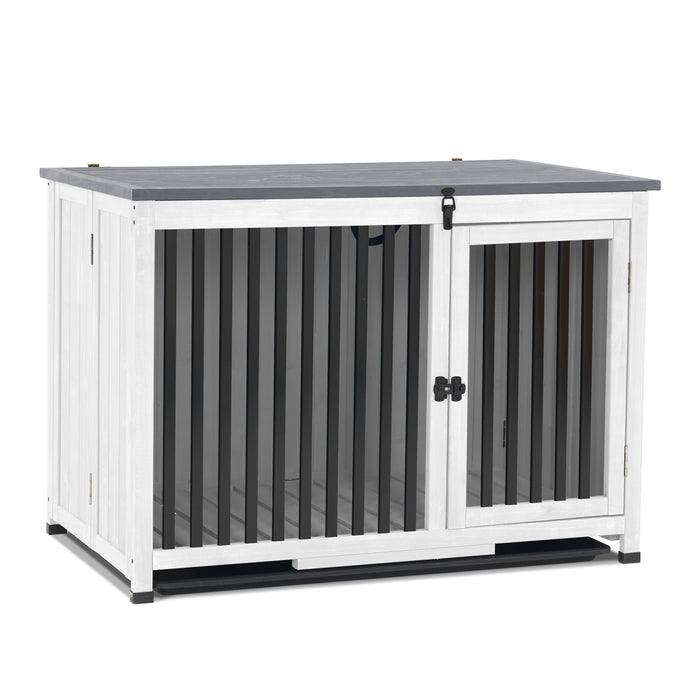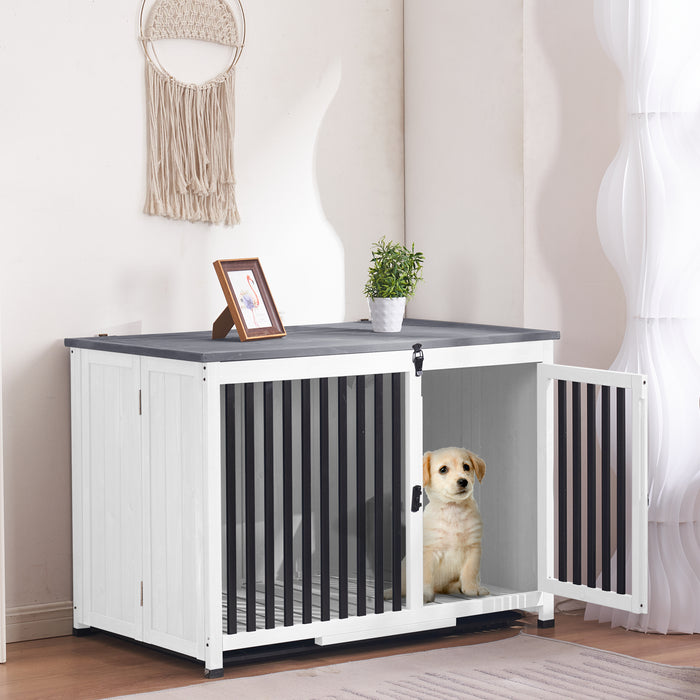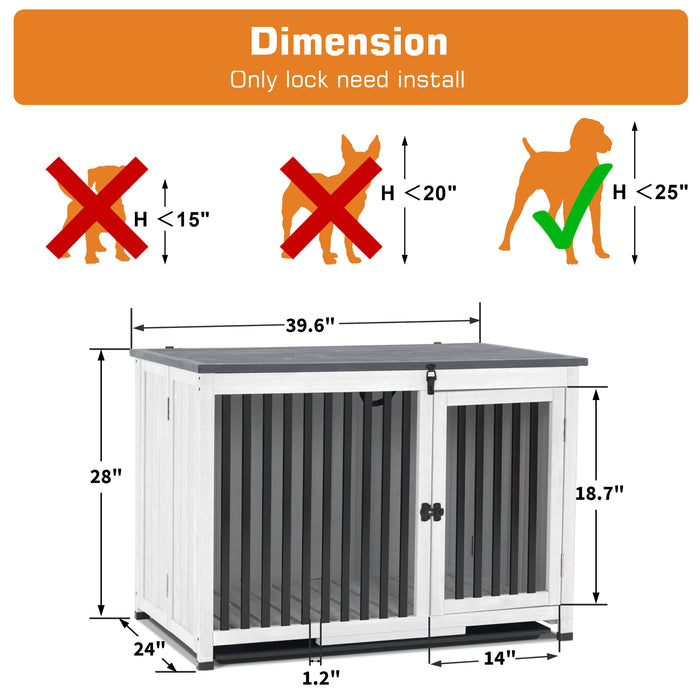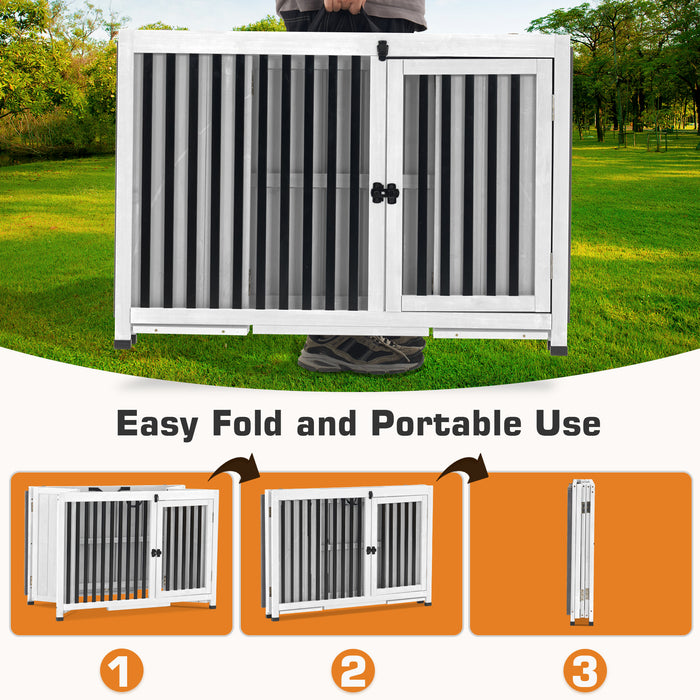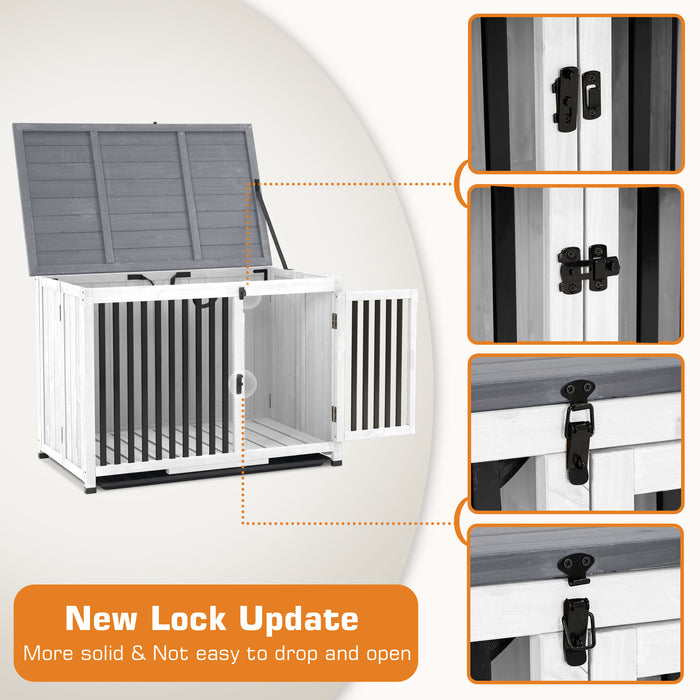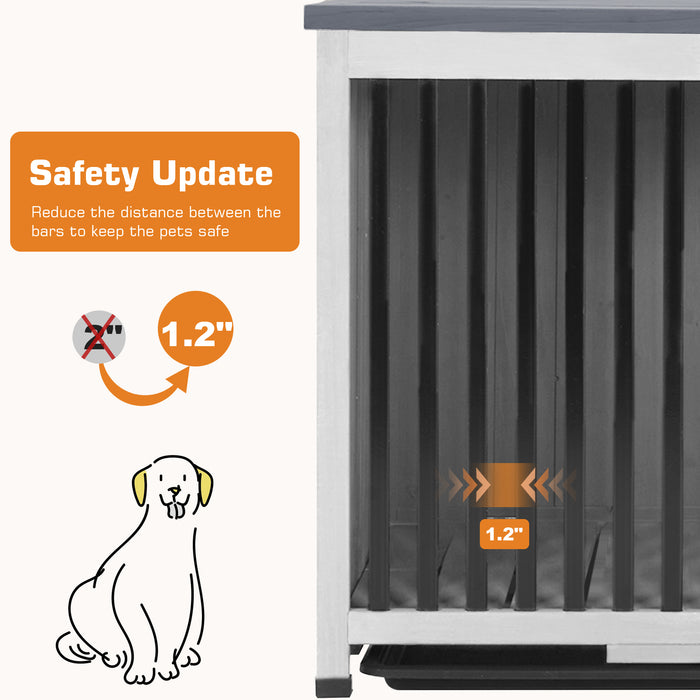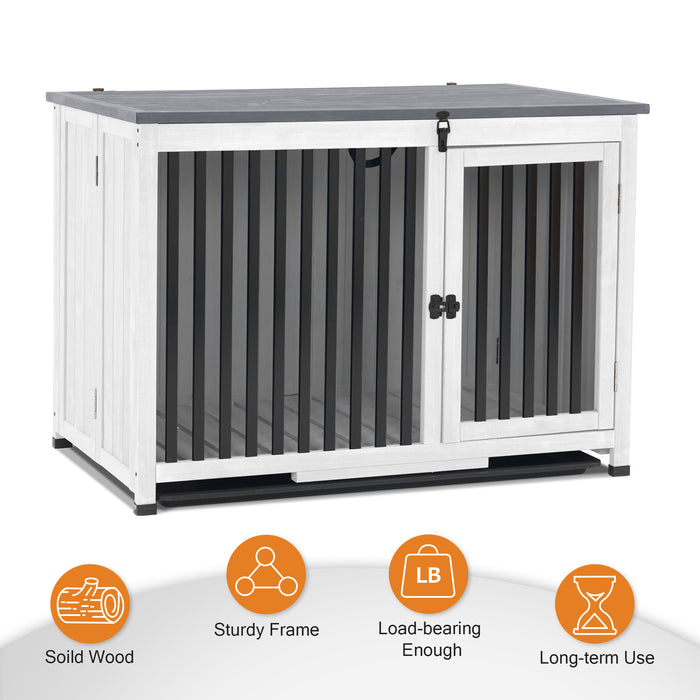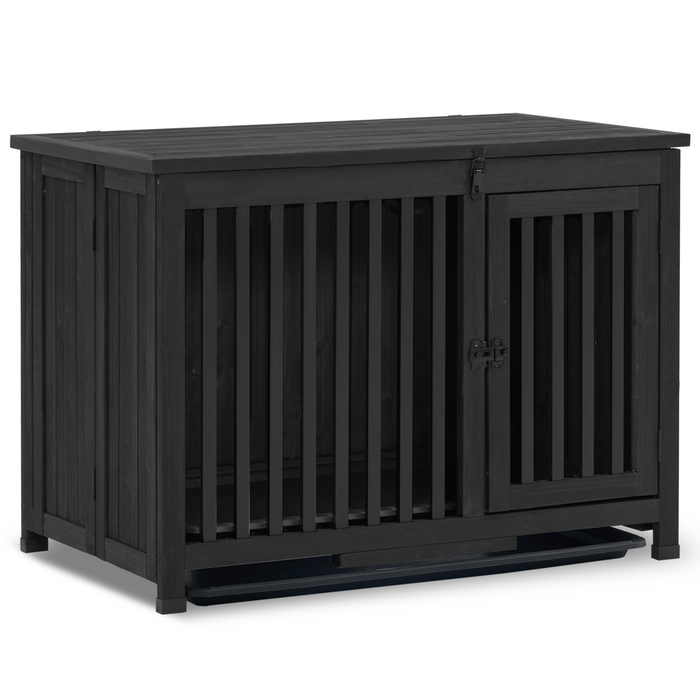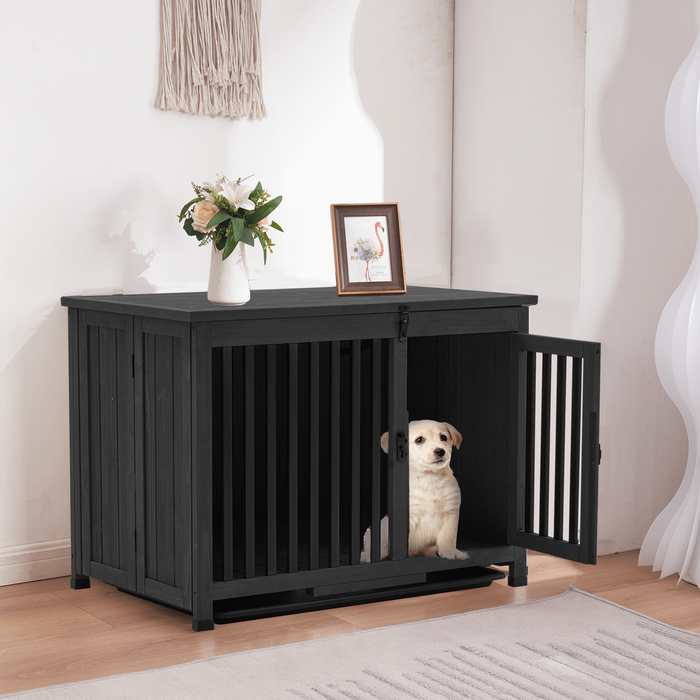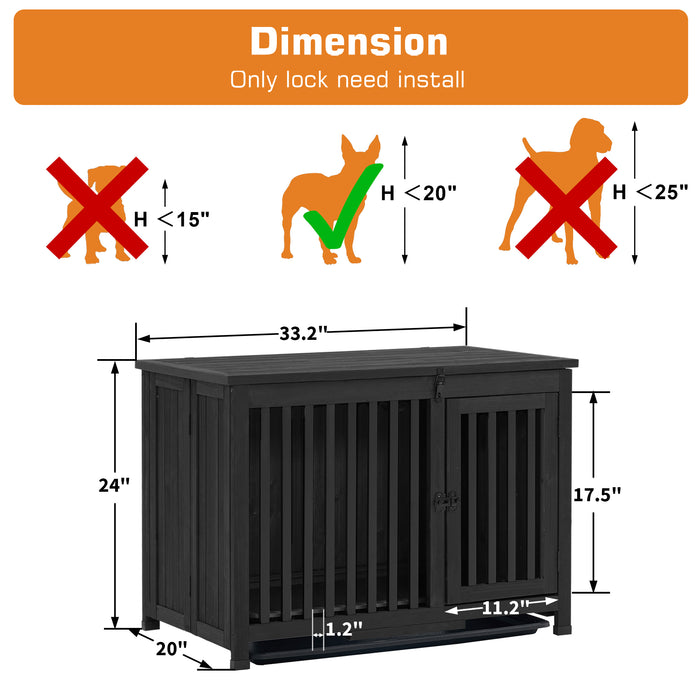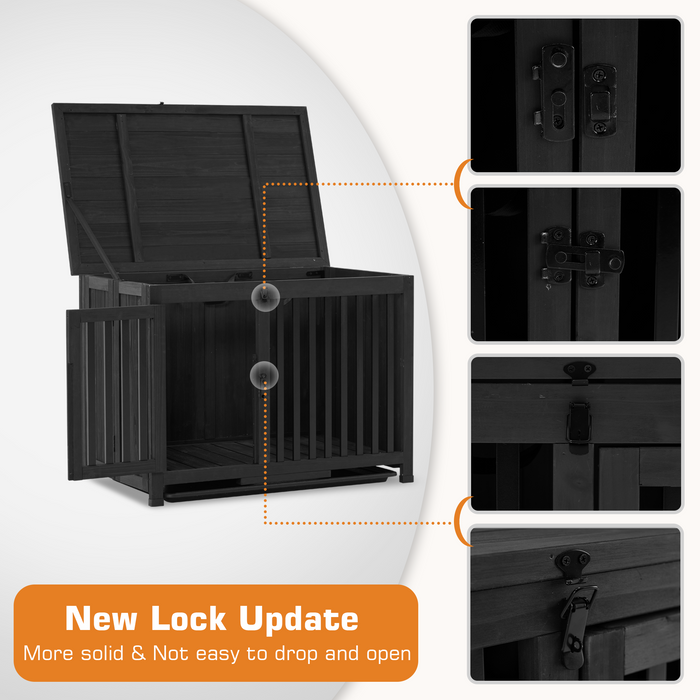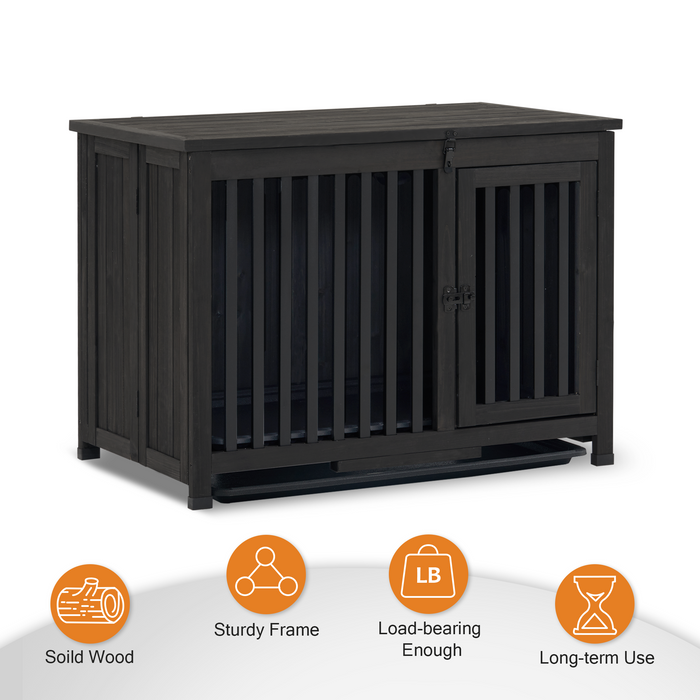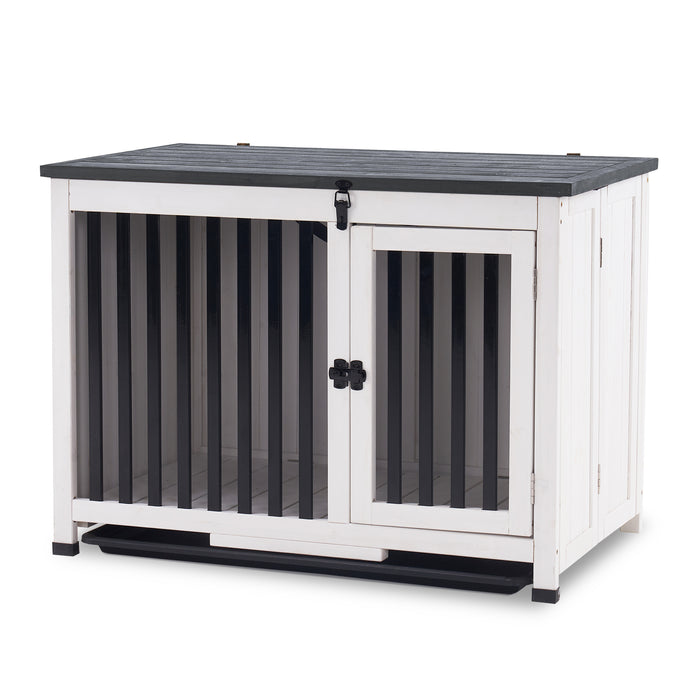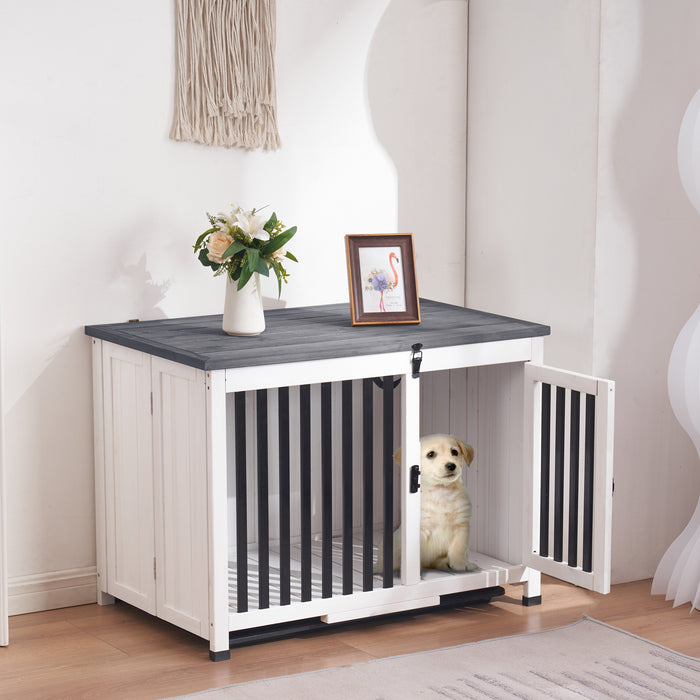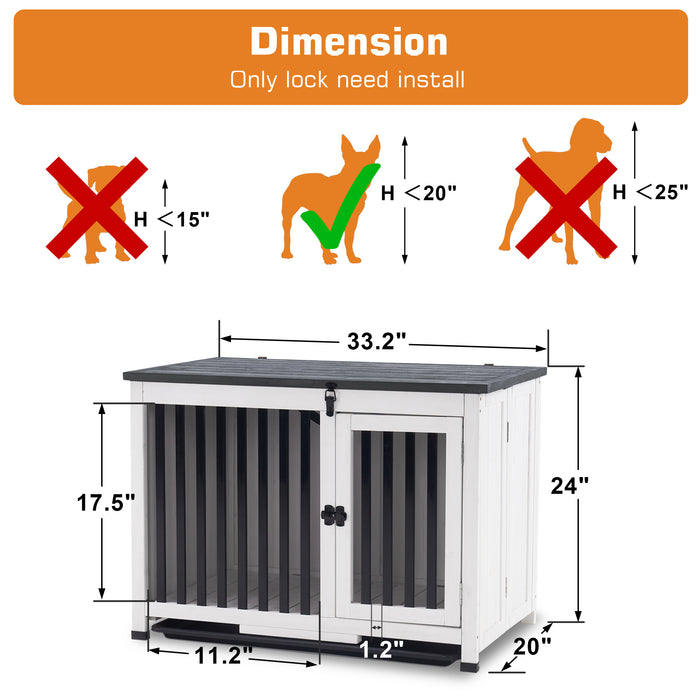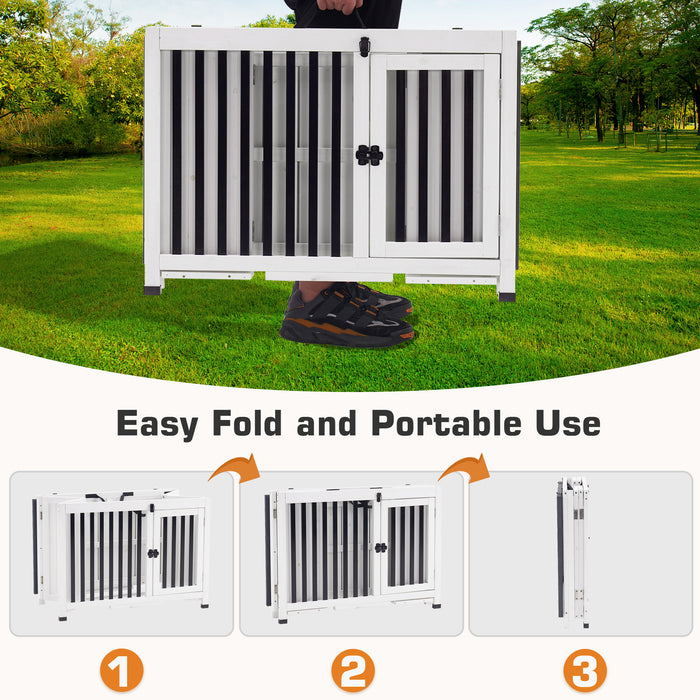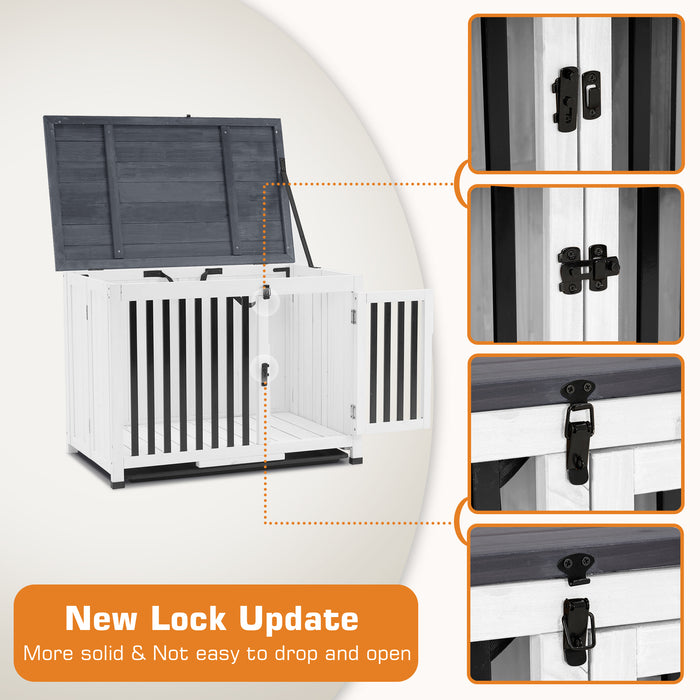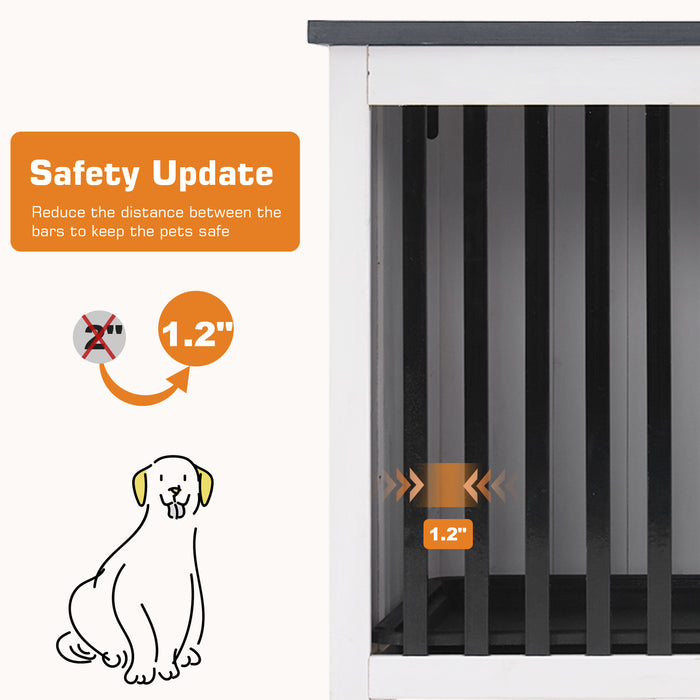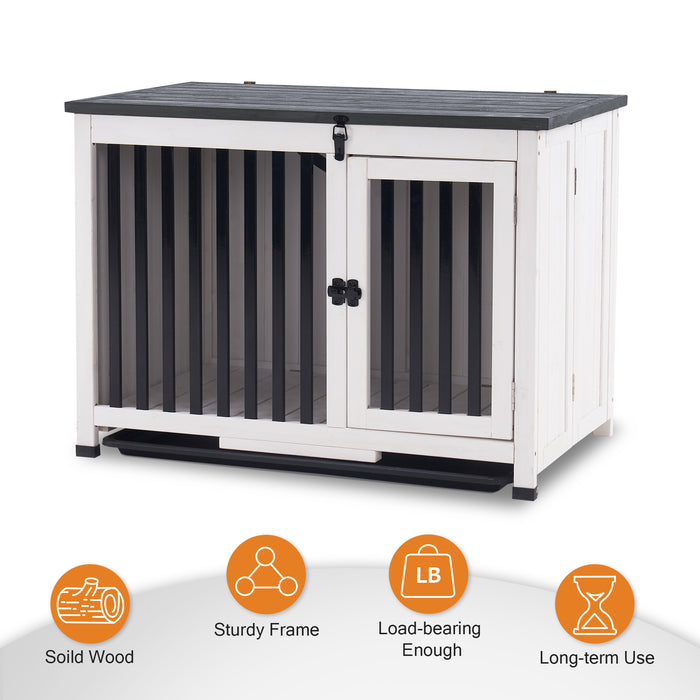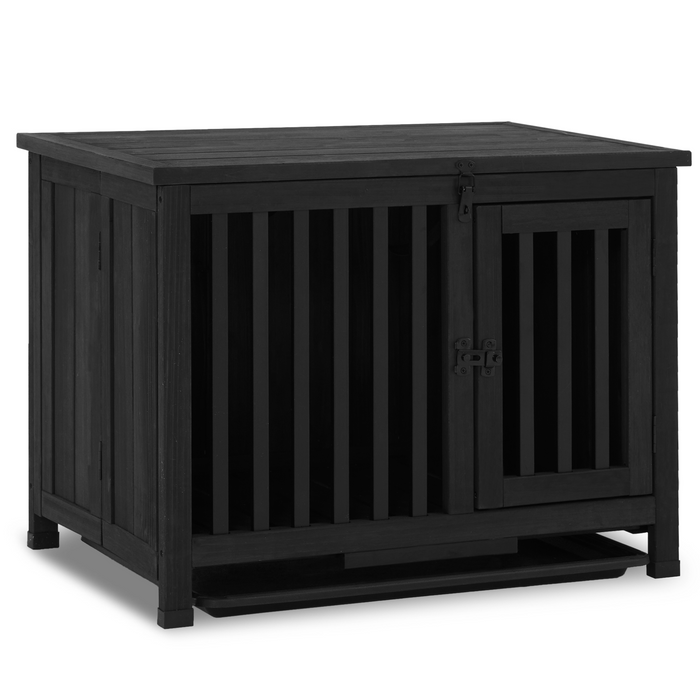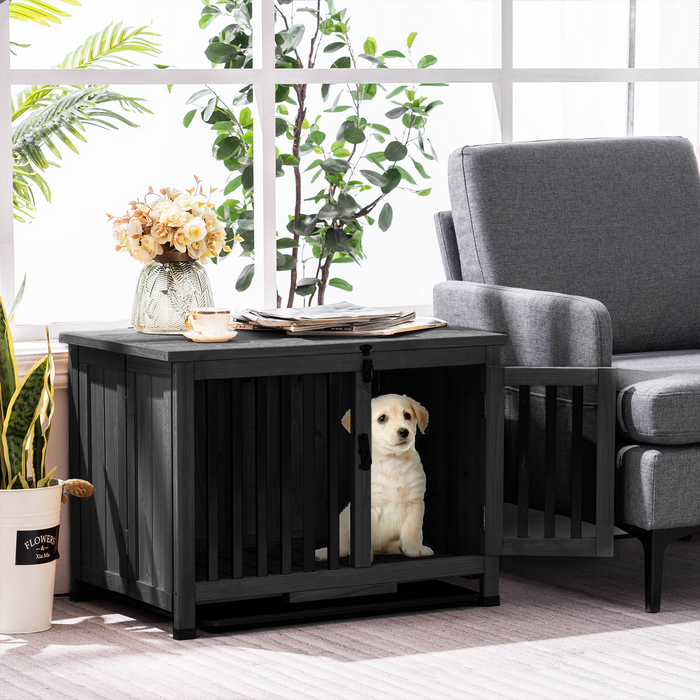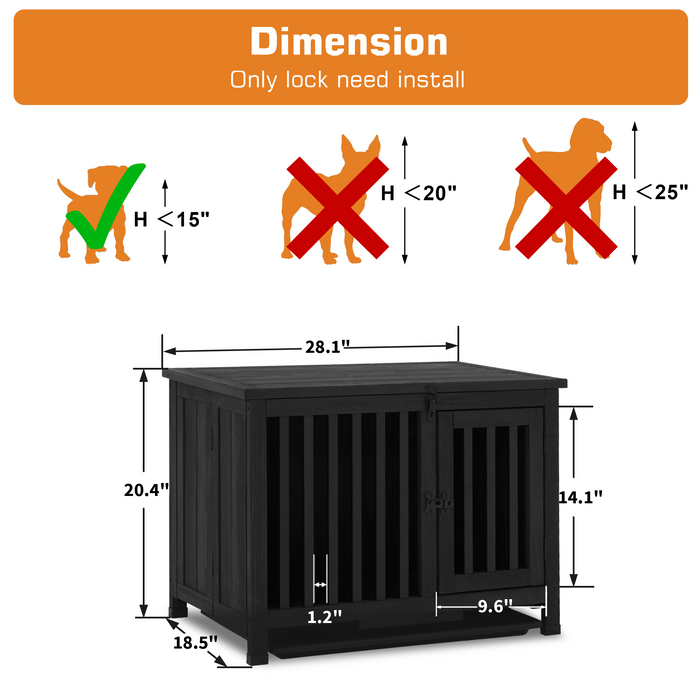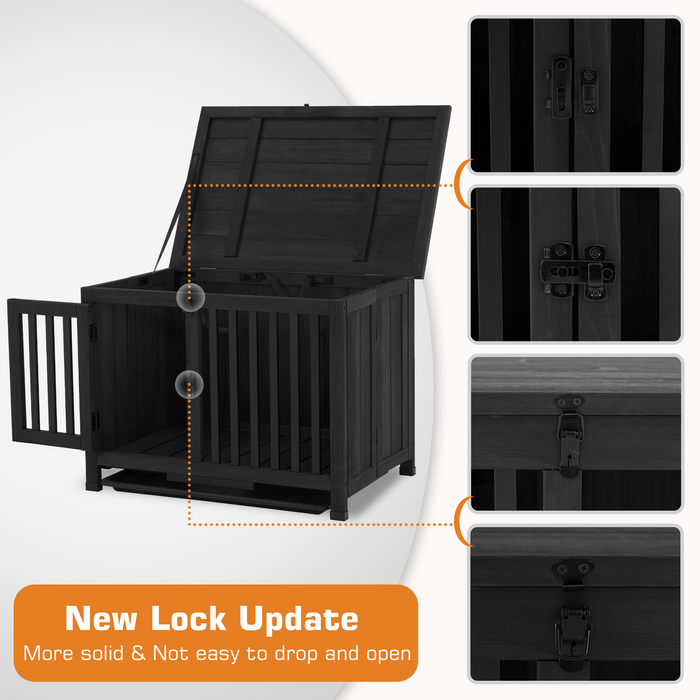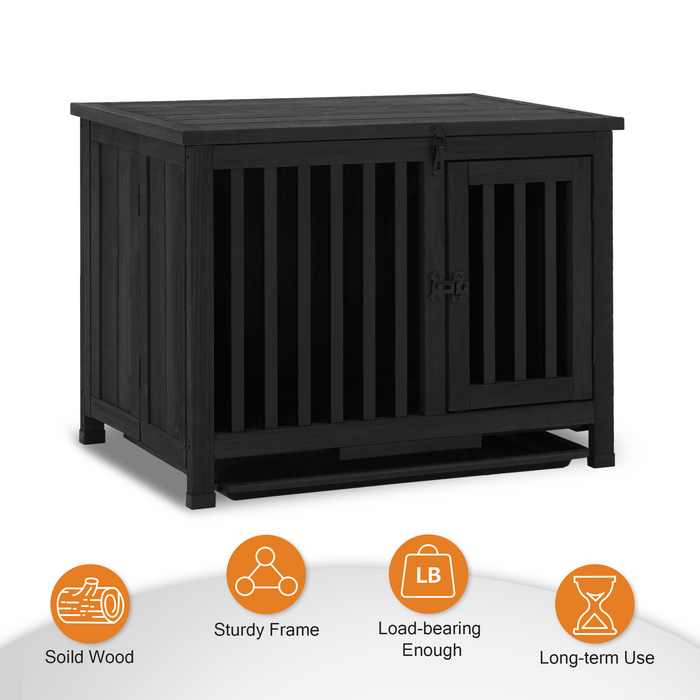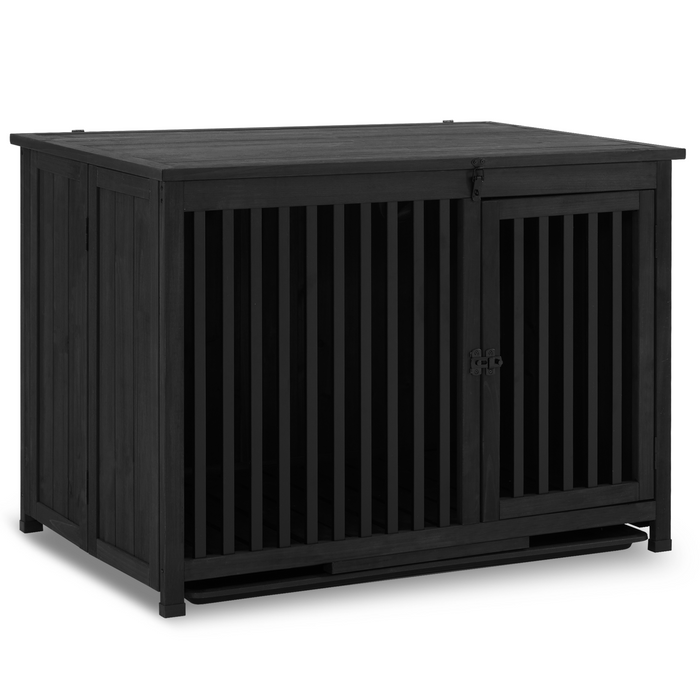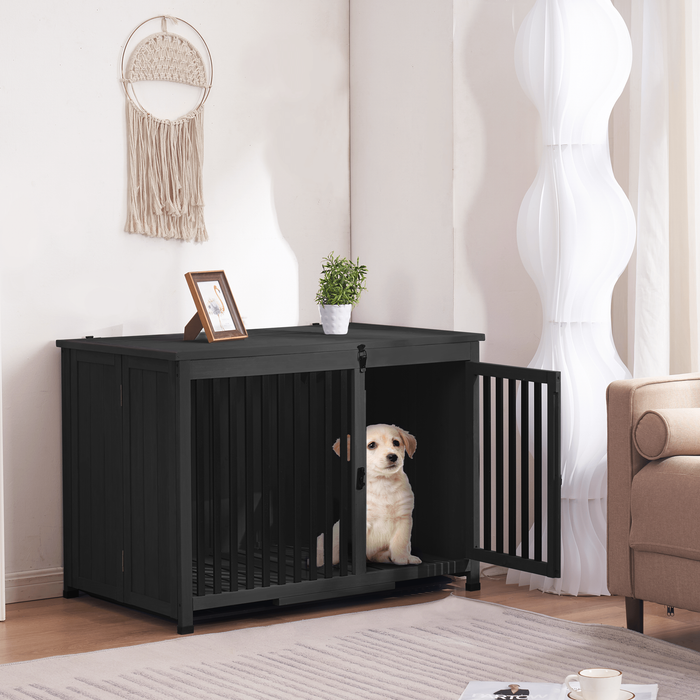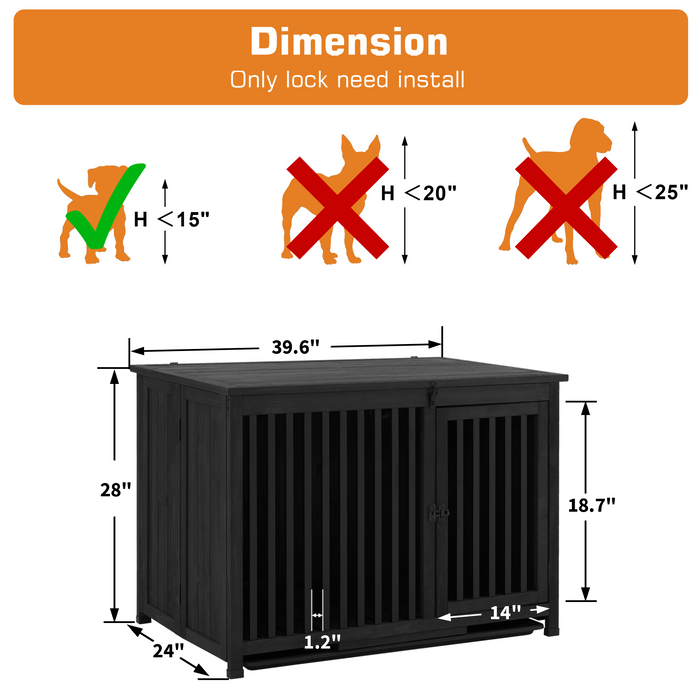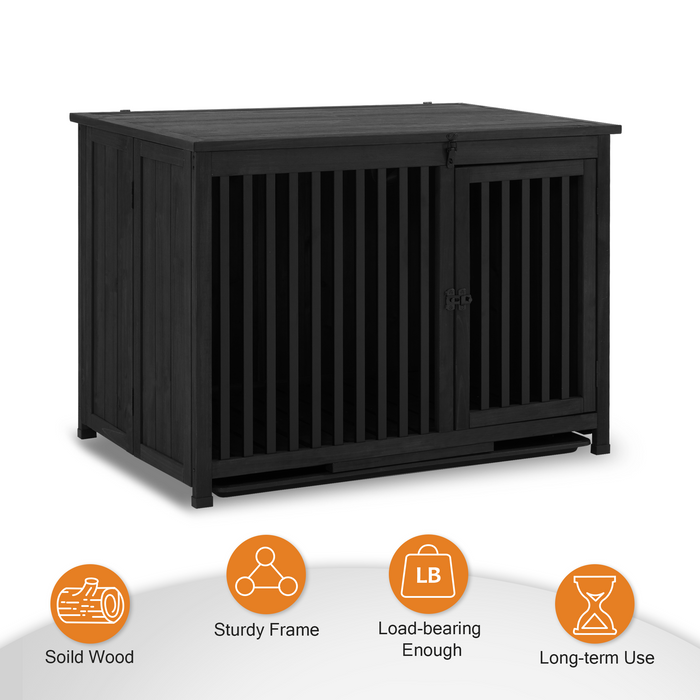 Mcombo Wooden Dog Crate Furniture End Table with Door, No Assembly Portable Foldable Pet Crate Dog Kennel Indoor with Removable Tray
Features:

No Assembly Needed: After you remove the end table dog kennel from the box, you just need to put two locks on, this dog cage is done.

Portable Design: The dog crate could be easily folded to move anywhere you like.

Combining Function and Style: This dog kennel could also use as an elegant side table, end table, and nightstand, furniture-style design gives this pet crate a native feel.

All Locks Updated: This dog crate furniture's all locks have been updated to make it no longer easy for the puppy to escape the crate.

Security Updates: The distance between pet kennel bars has been reduced from 2" to 1.2" to prevent the puppy from getting stuck.