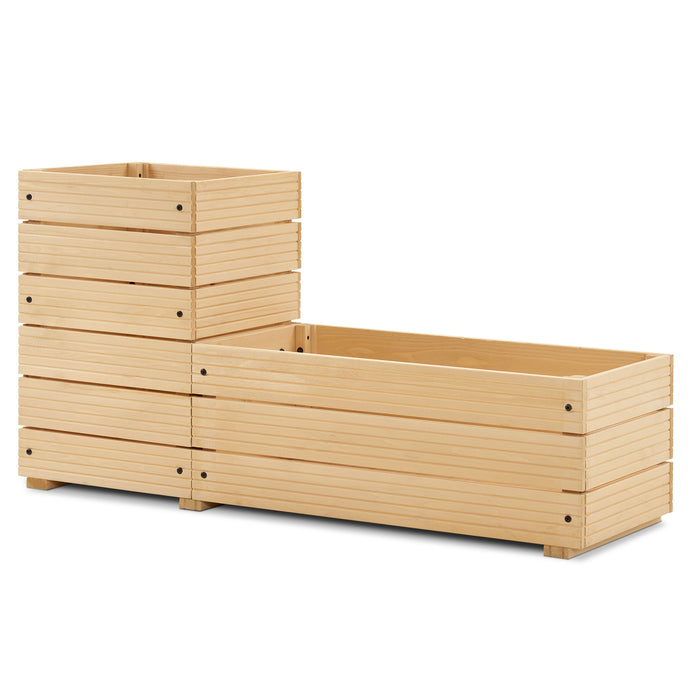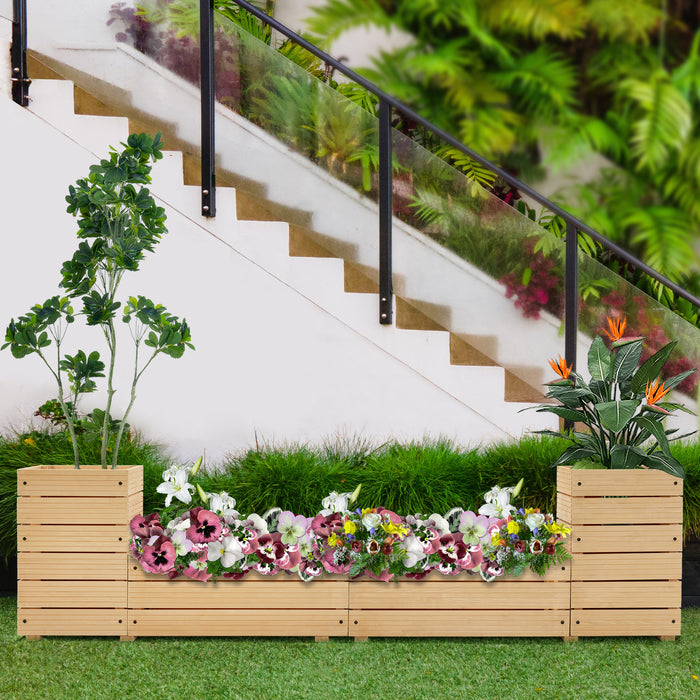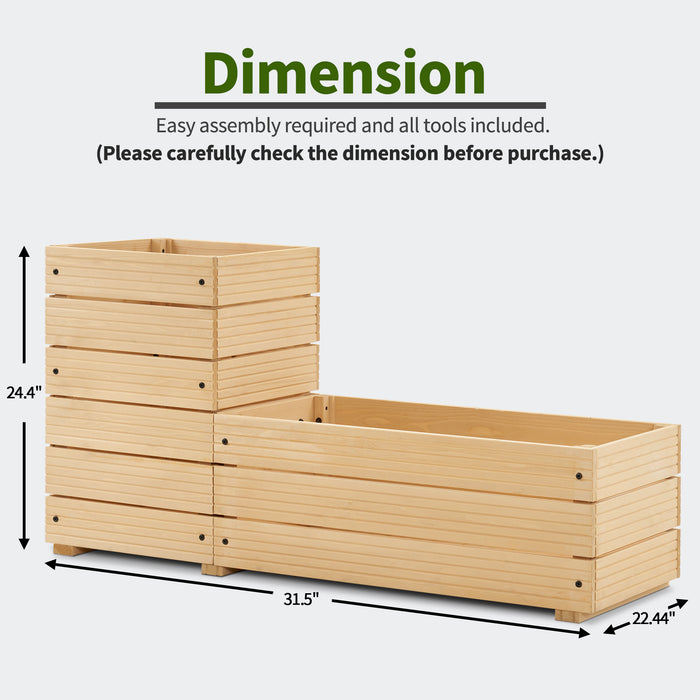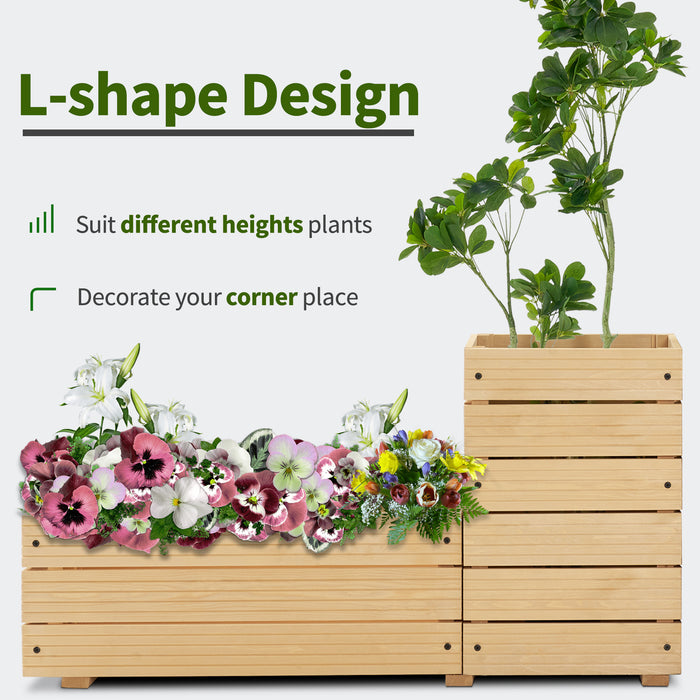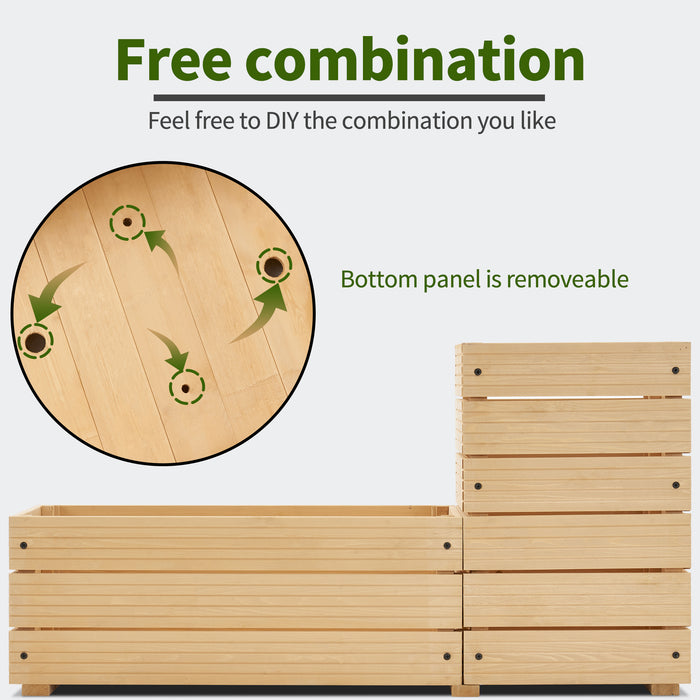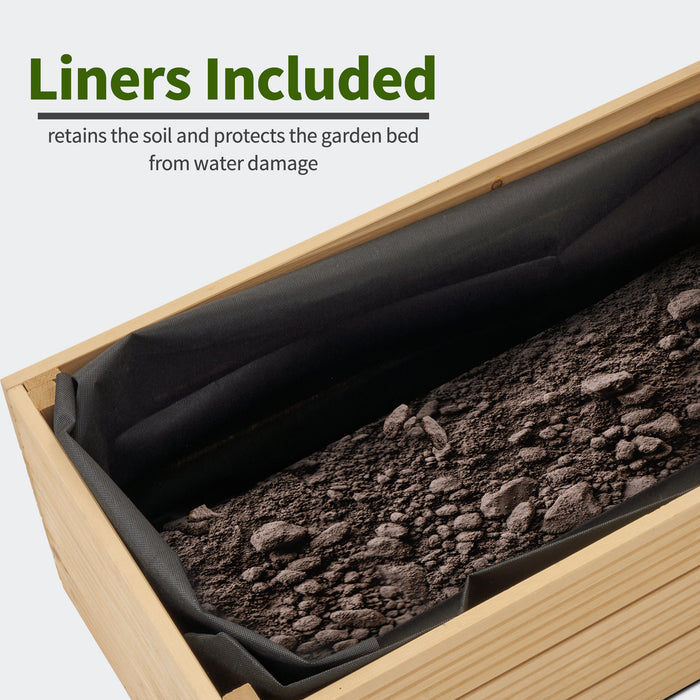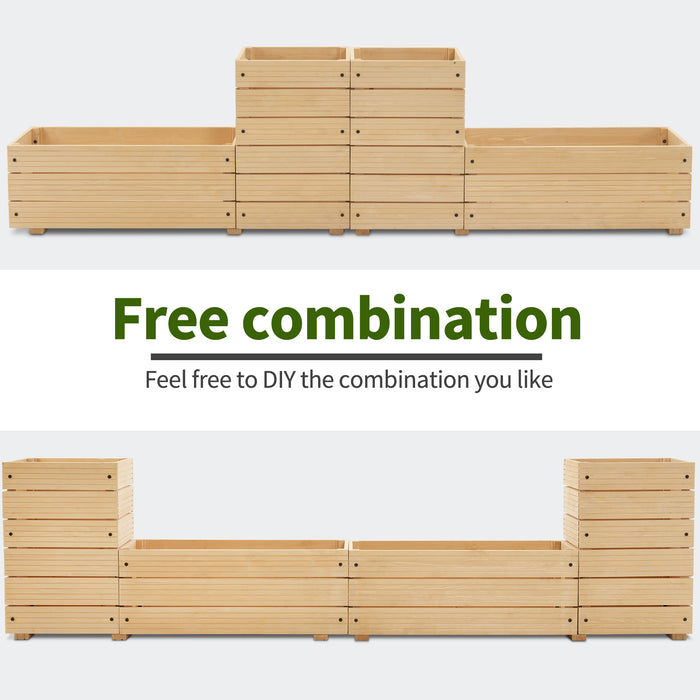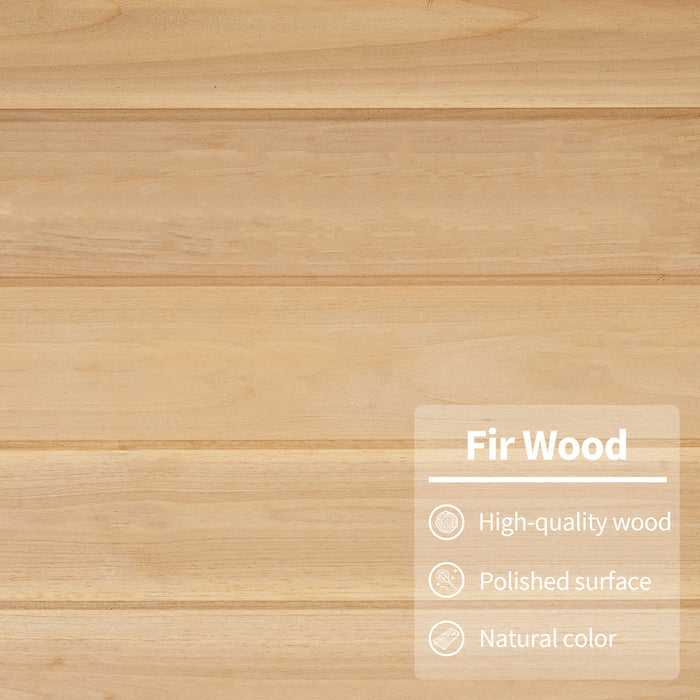 MCombo L Shape Wooden Raised Garden Bed, Outdoor Planter Box Elevated Garden Bed for Vegetables, Herb and Flowers, 0213
About this item
L Shape Design: The raised garden boxes adopt a unique L shape design, the high planter box has up and down two panels that could be easily removed to suit the different plant heights you want.

Drainage Holes: There are some drainage holes on the bottom of the raised planter that could help plants breathe well and ensure water drainage.

Liners Included: The garden bed is equipped with liners to retain the soil and protects the garden planter box from water damage.

Free Combination: You could feel free to combine with multiple wooden planter boxes as you like.  Let them be a beautiful sight in your garden and backyard.

Fir Wood: The raised garden bed is made of high-quality pure fir wood, and the exterior has been polished to express a rustic style. Medium brown blends easily with other décor and natural settings.
Item specifications:
Material: Fir Wood

Color: Natural

Size: 31.5" x 22.4" x 24.4"
1-Year Limited Warranty
Custom-made Service
Do you have your own specific wishes for this garden bed's size, color, style, or anything else?
Don't hesitate. We are pleased to provide you personalized service and product that meets your requirements and is manufactured according to your specifications.