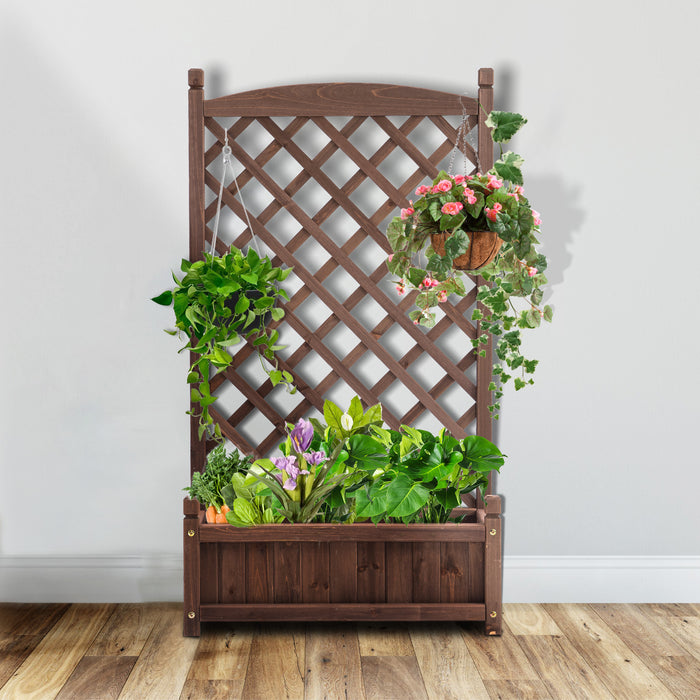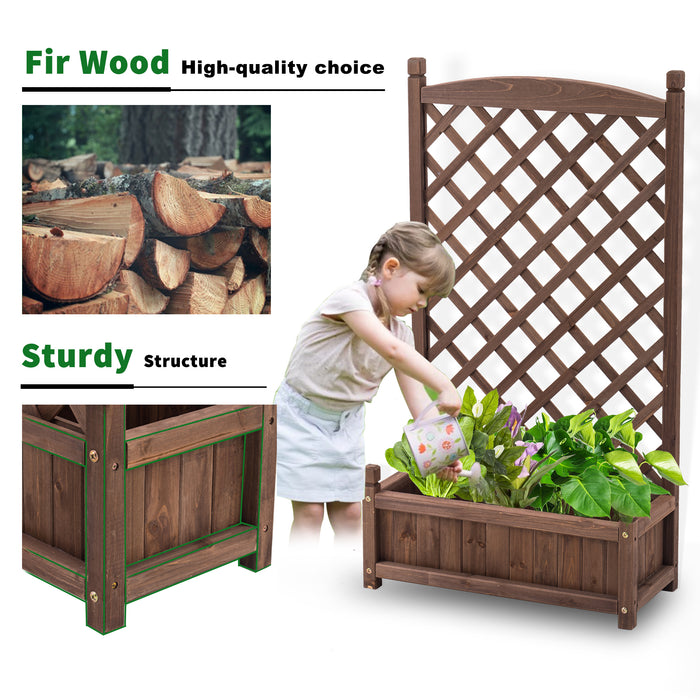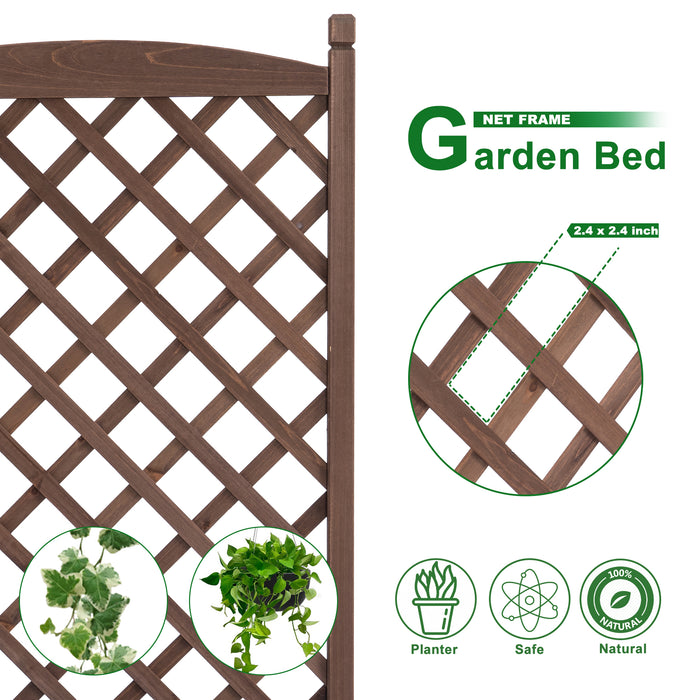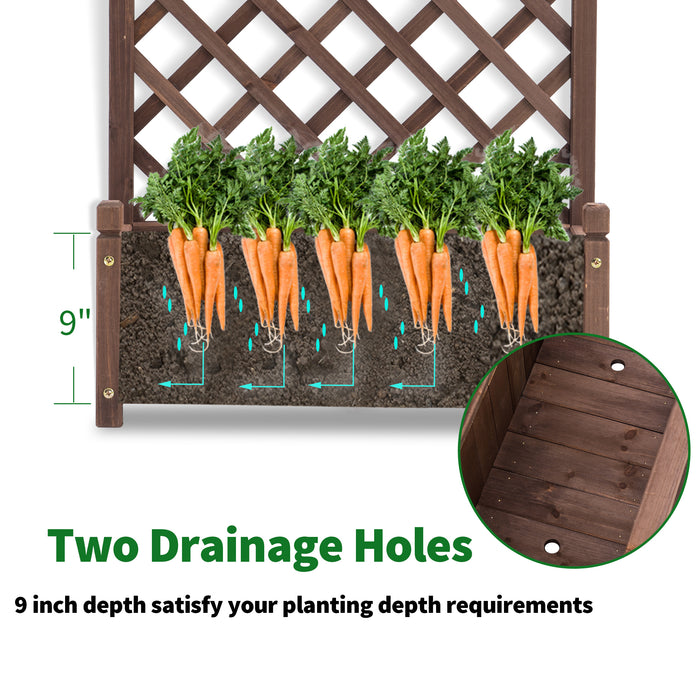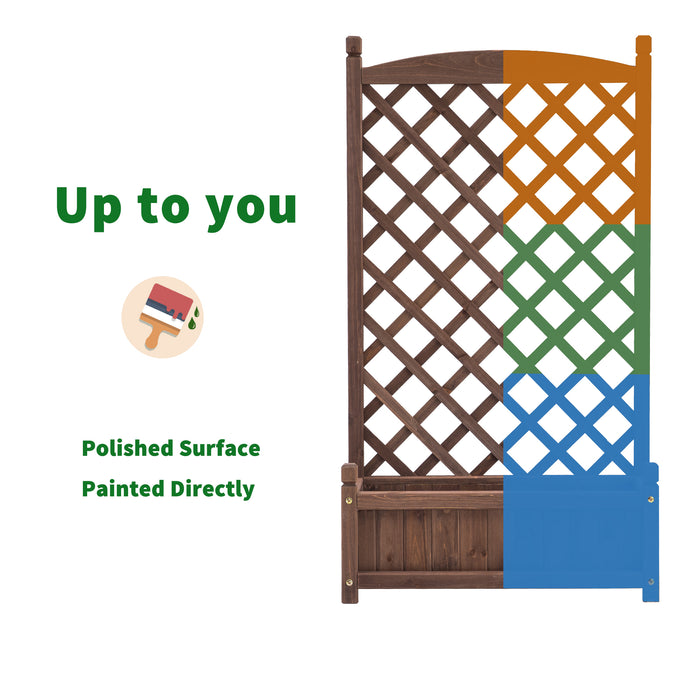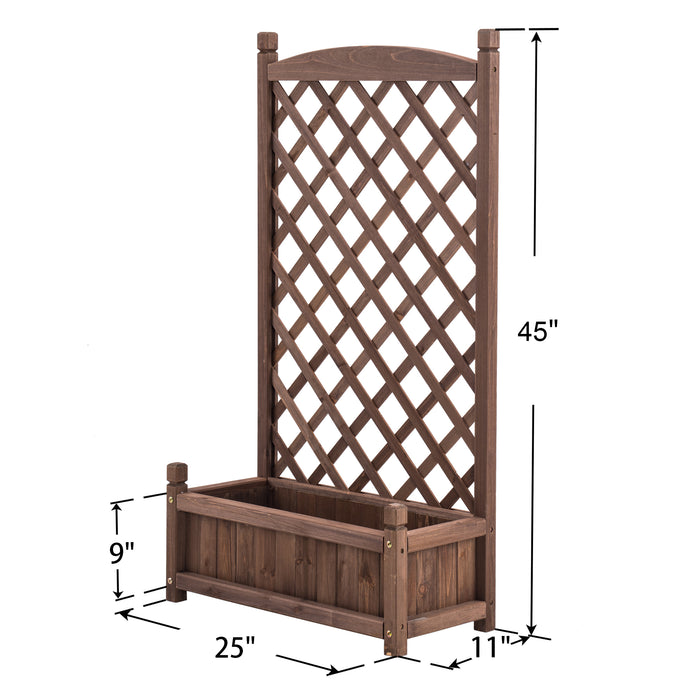 Mcombo Planter Raised Bed with Trellis, Outdoor Wood Planter Box Garden Stander for Patio Yard, 25" x 11" x 45", 6059-0428
Key Features:

Trellis Design: This wood planter box is designed with a trellis to allow the climbing plants such as vines to free grow. Not only the climbing plants, you can also hang hanger plants on the trellis to beautify this planter.

Sturdy Bottom & 2 Drainage Holes: This planter with trellis's bottom is made of 100% natural solid fir wood, which is famous for durable features, enough to bear the weight of the soil and plants you needed. There are two drainage holes on the bottom of the planter box. The excellent drainage and ventilation features could make your plants easier to grow better. ( 25" x 11" x 9" )

Easy Assembly Required: This planter box needs an easy installation, all tools and instructions are included.

Polished Surface: The polish and cutting workmanship on this planter bo trellis is smooth, allows painting and staining on it without any other process We suggest stain this wood planter raised Bed per year for extending its using term.

Attractive decoration: This planter with trellis's top is adopted by a curved shape, Dark brown frame can be coordinated with the color of the plants. They will make an attractive addition to your yard, garden, or balcony, you could put this garden bed to grow plants, vegetables, herbs.


Item specifications:

Material: Fir Wood
Overall size: 25"x11"x45"
Bottom Size: 25"x11"x9"
Weight capacity: 11 lbs

1-Year Limited Warranty

Custom-made Service

Do you have your own specific wishes for this garden bed's size, color, style, or anything else?
Don't hesitate. We are pleased to provide you personalized service and product that meets your requirements and is manufactured according to your specifications.