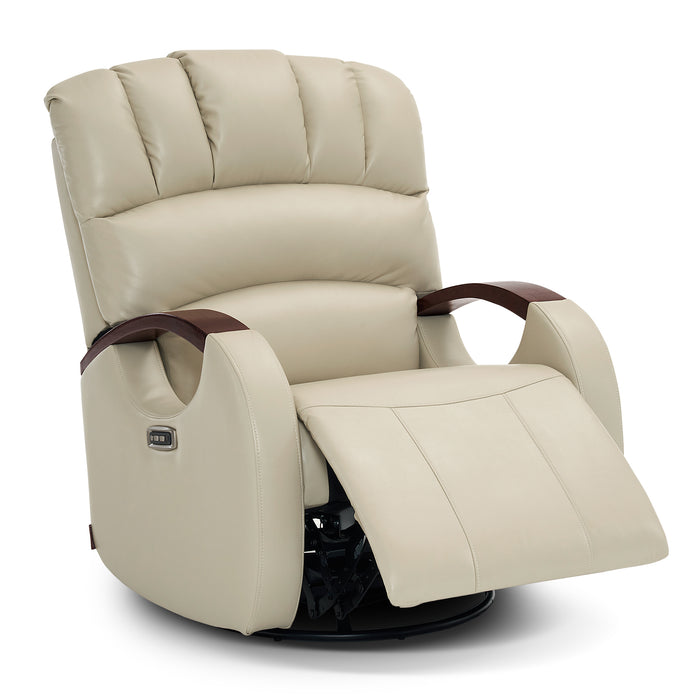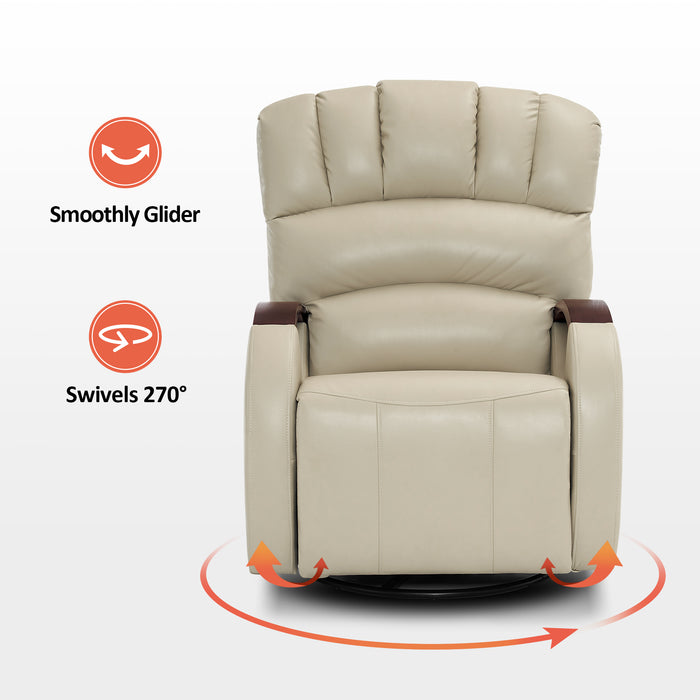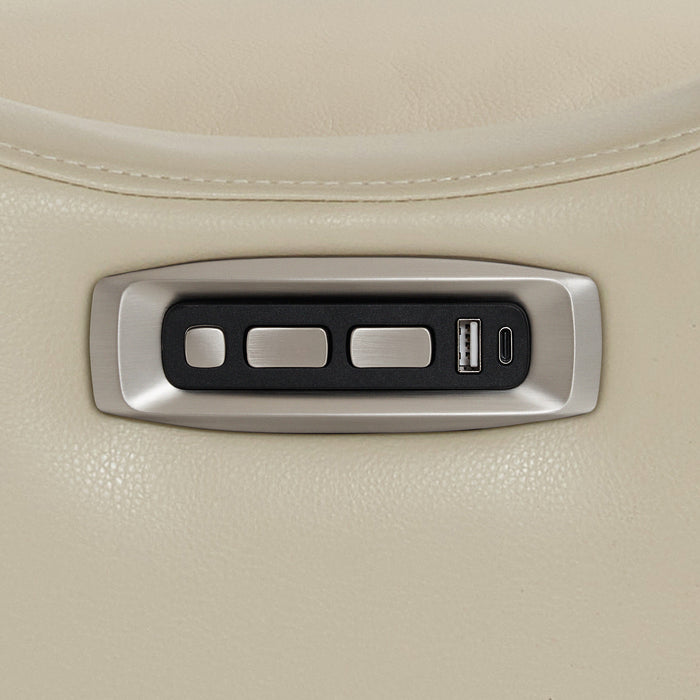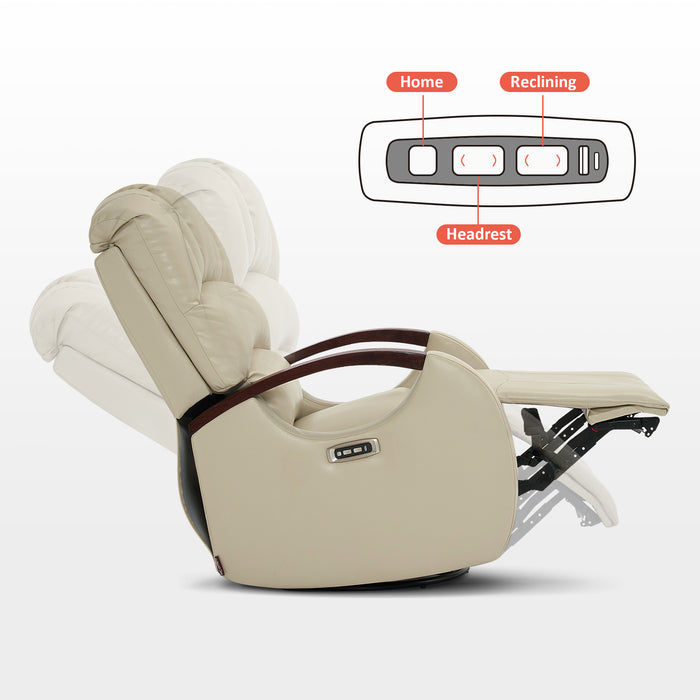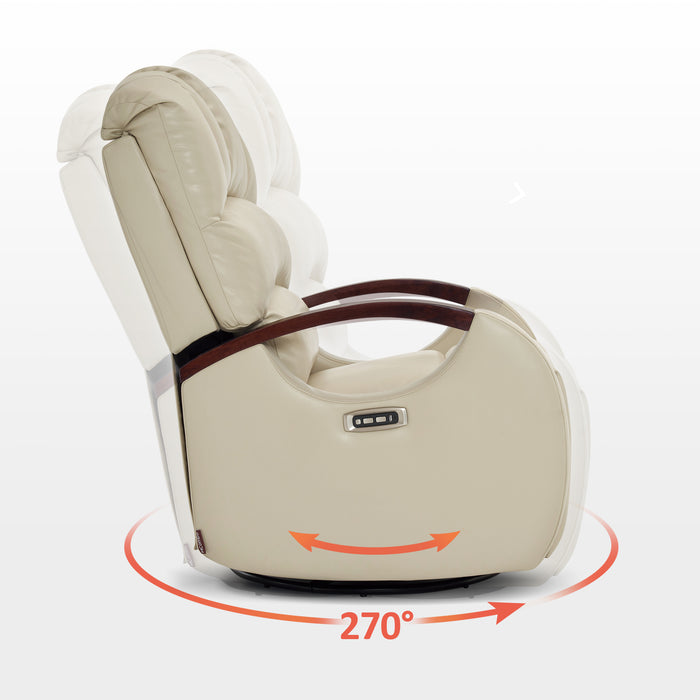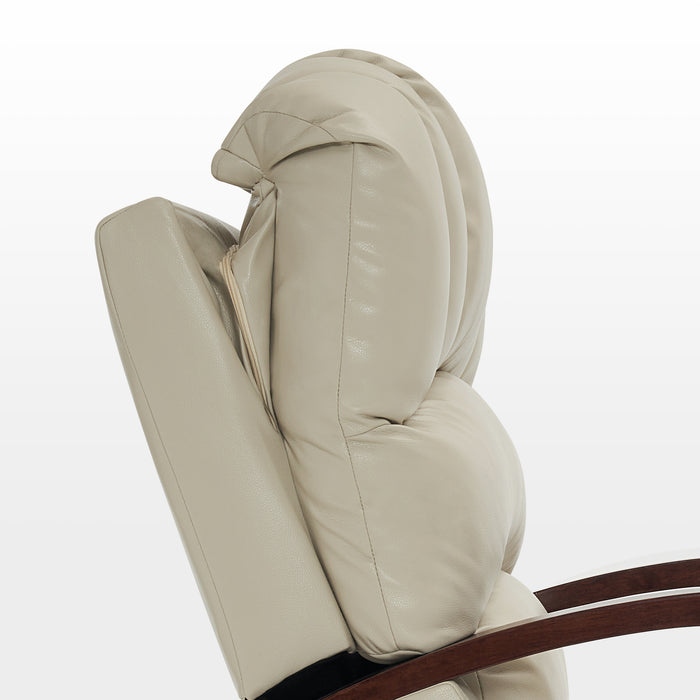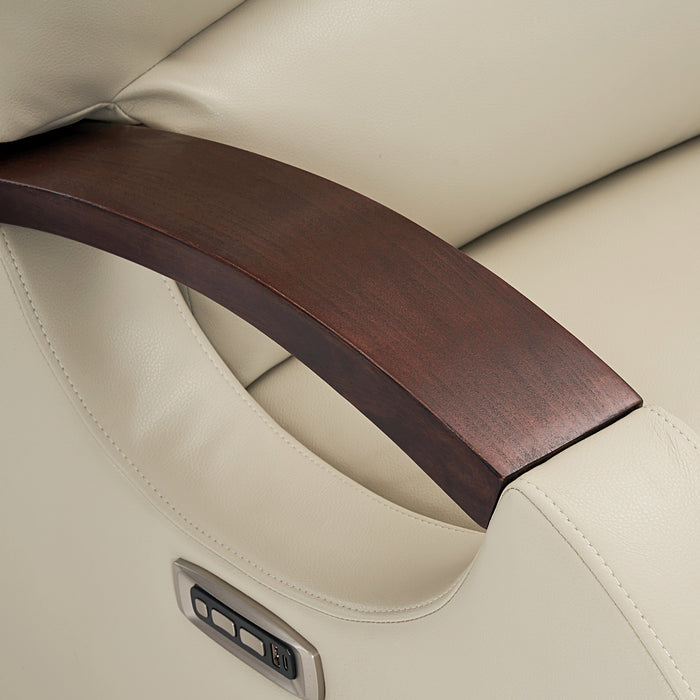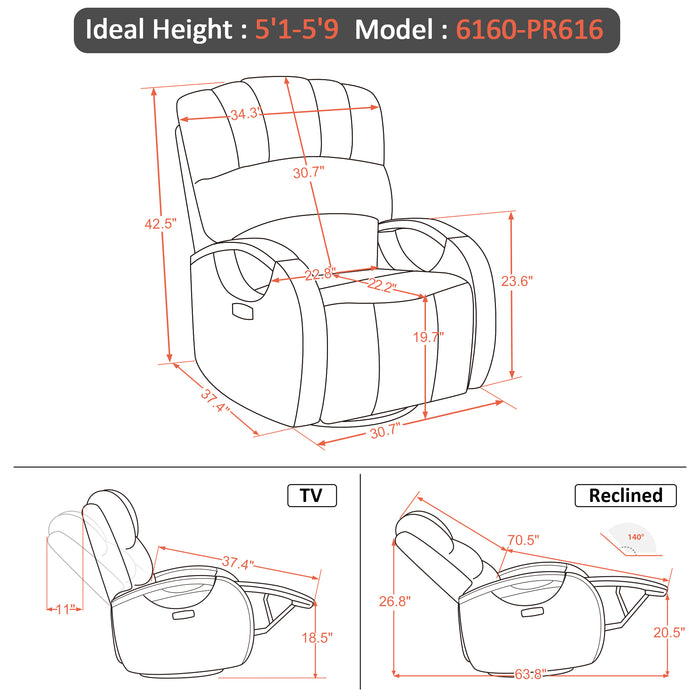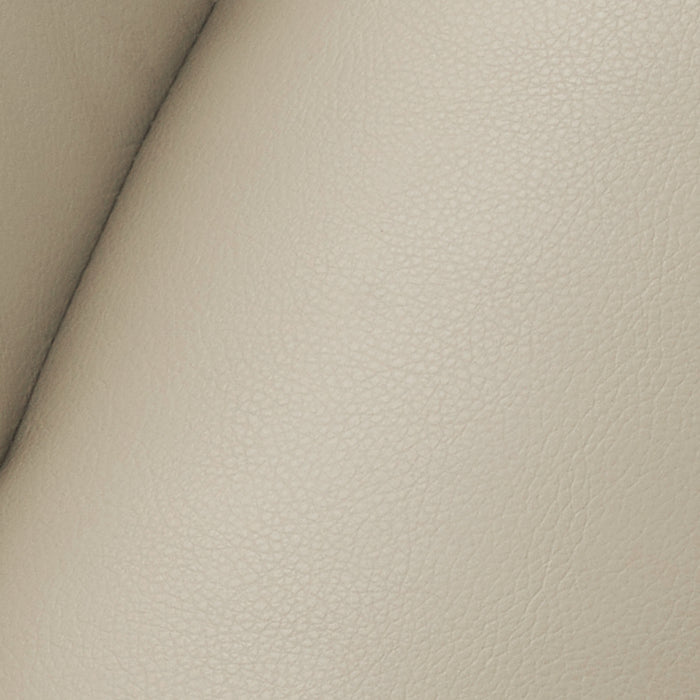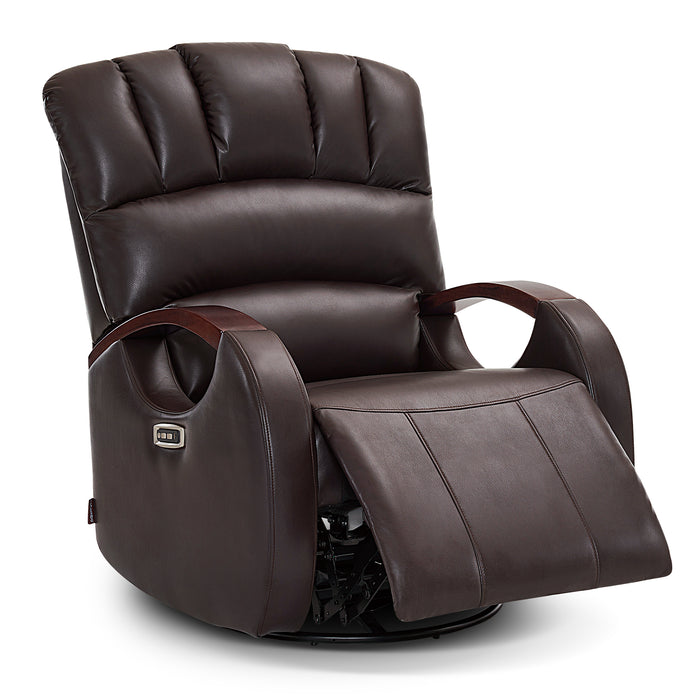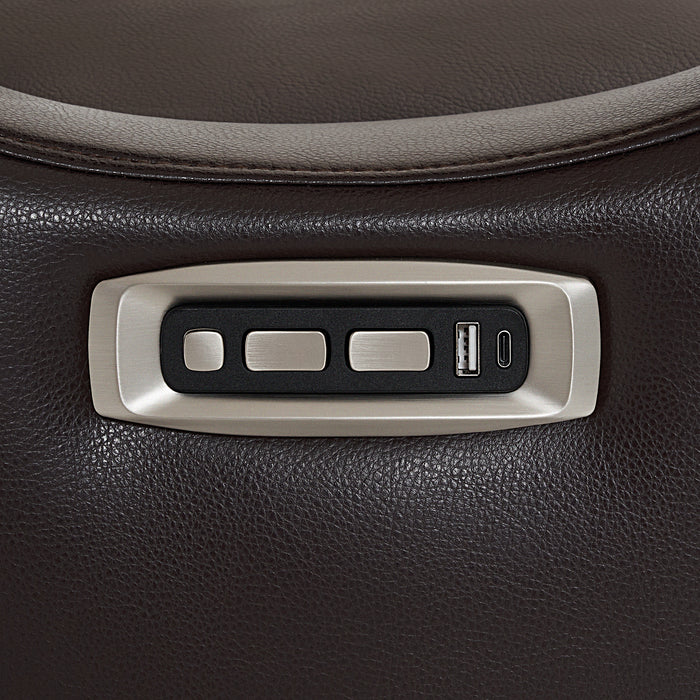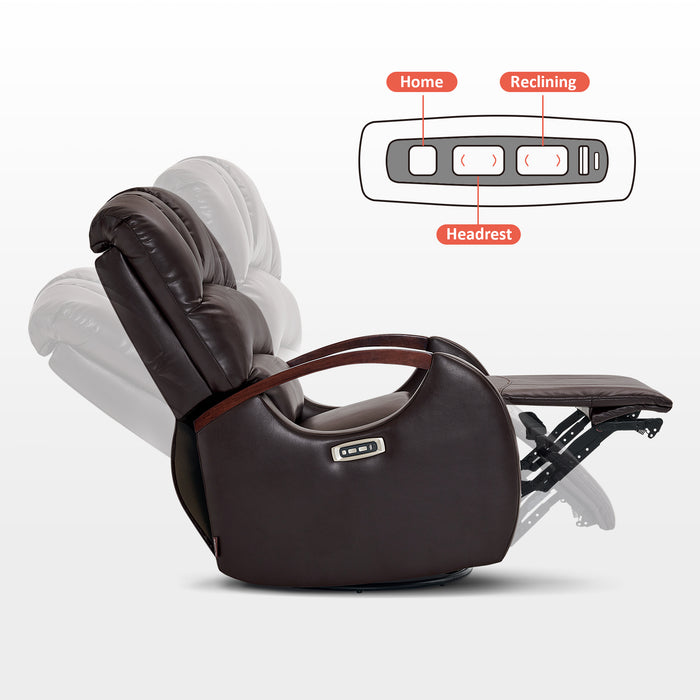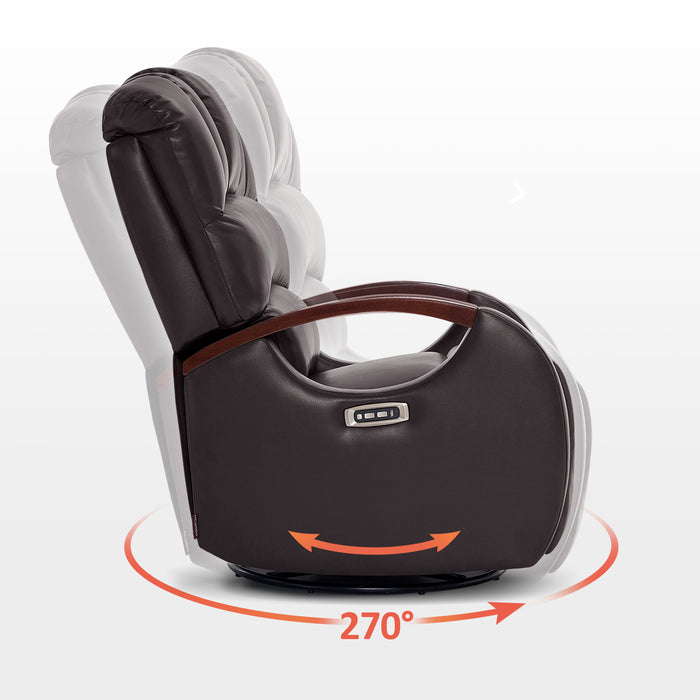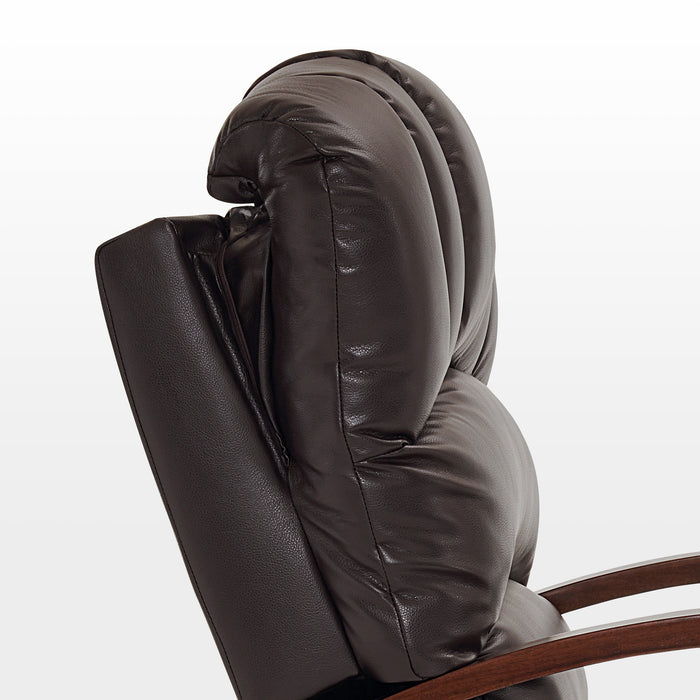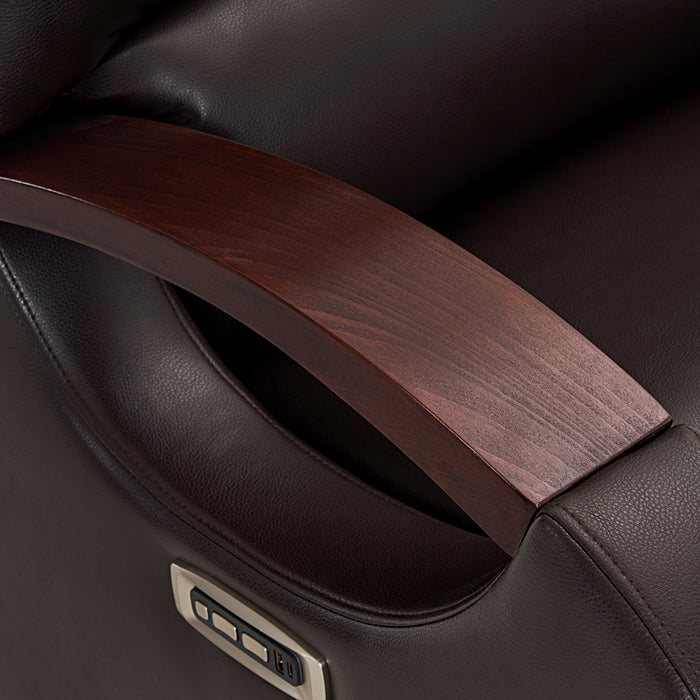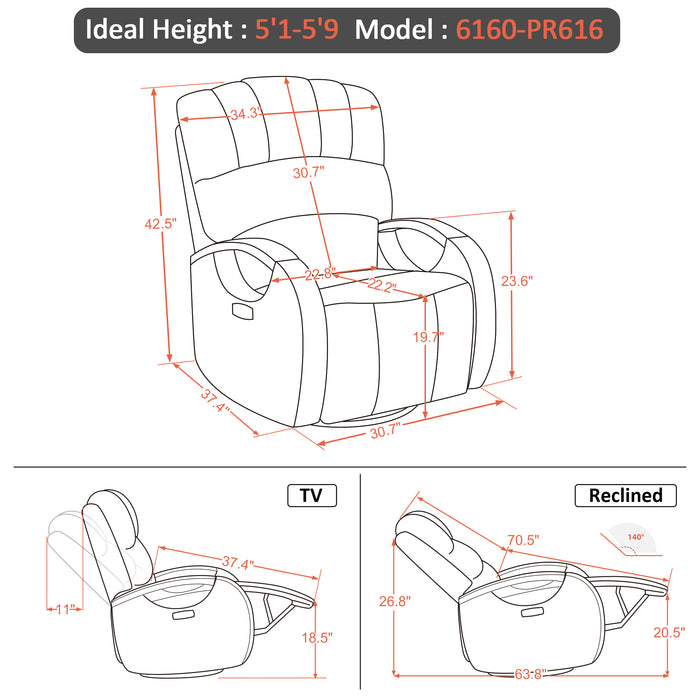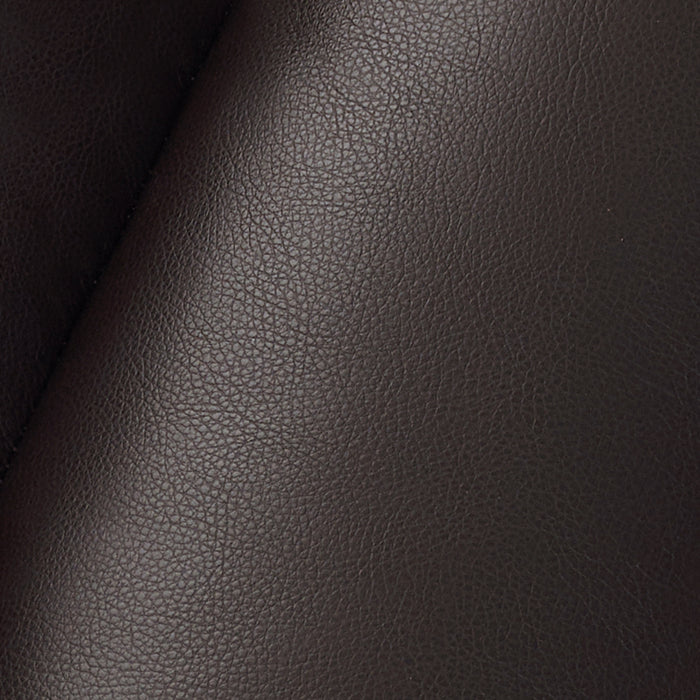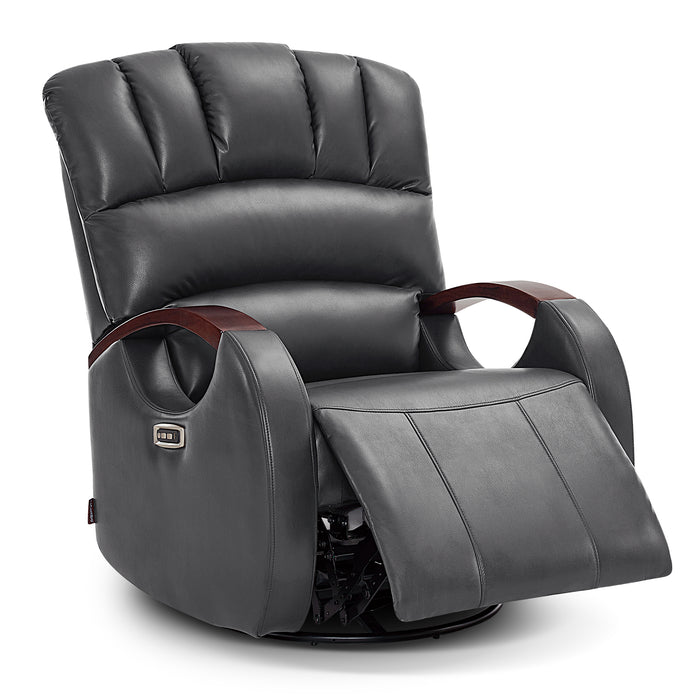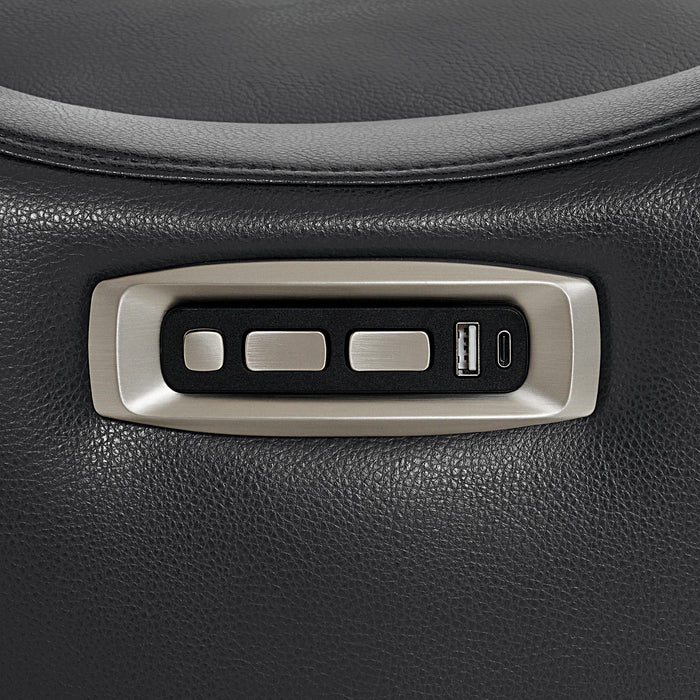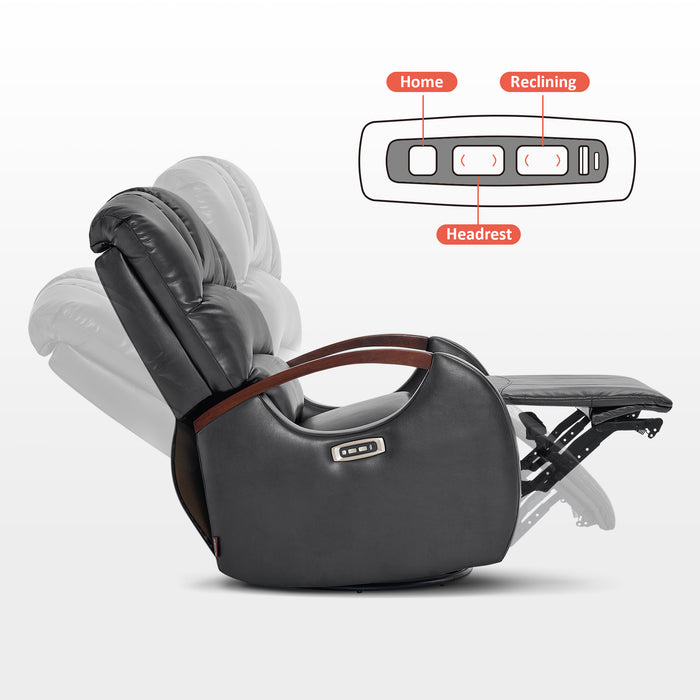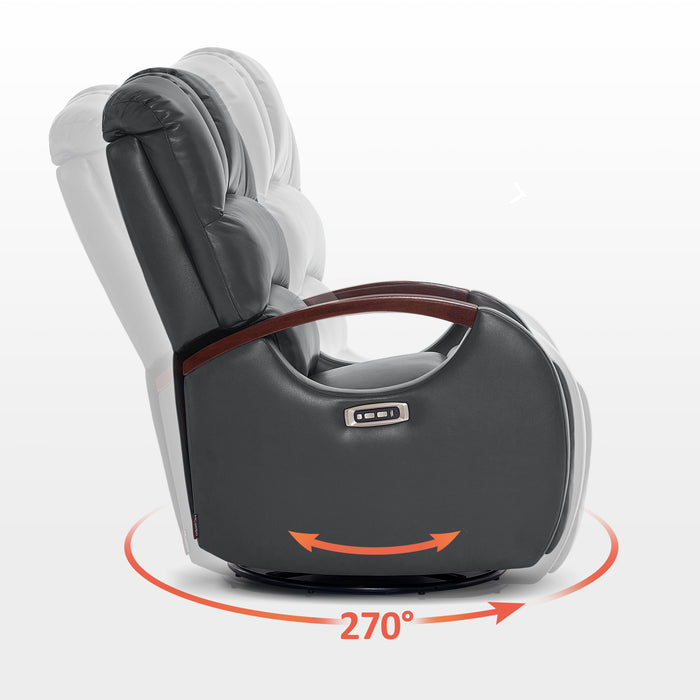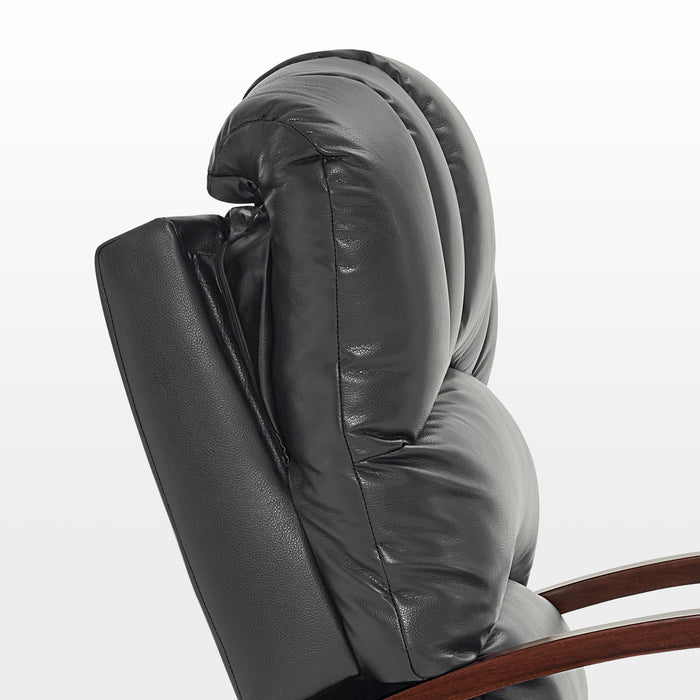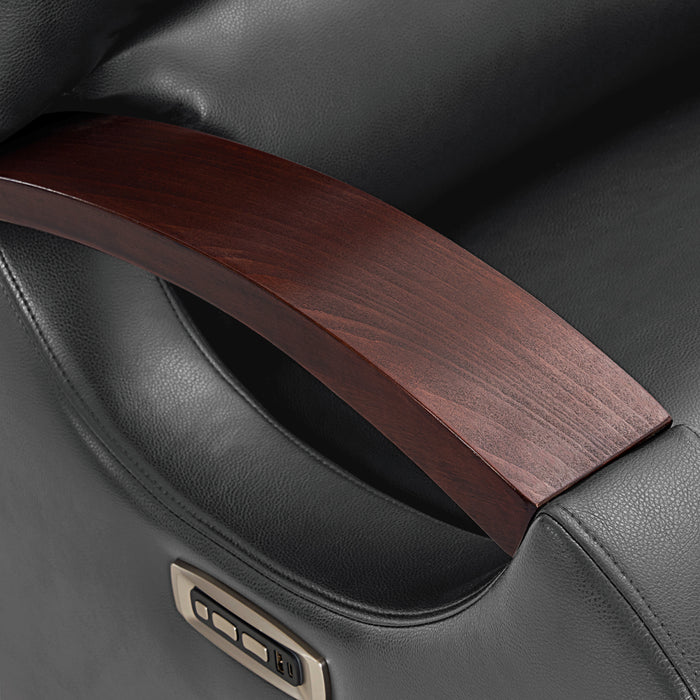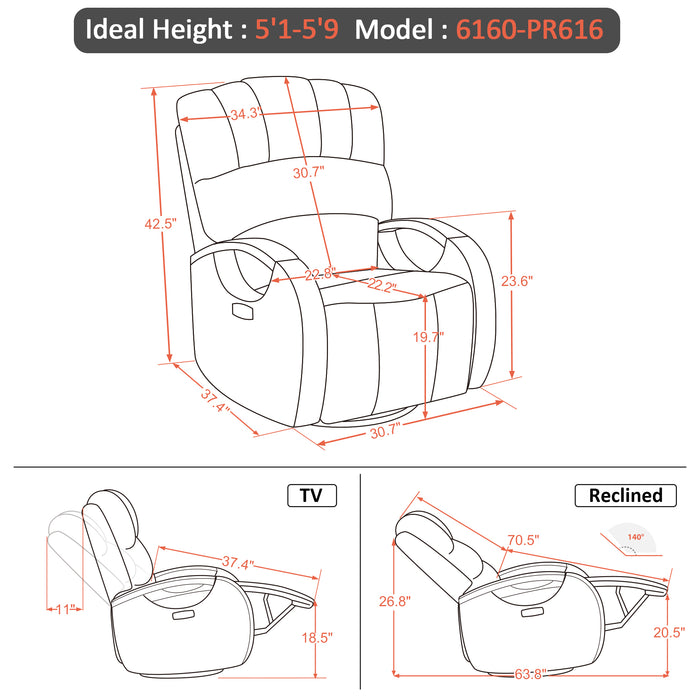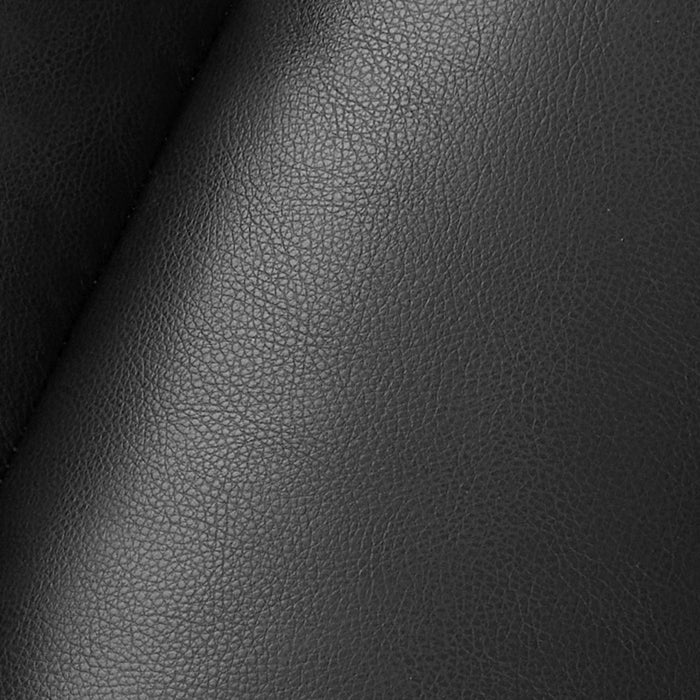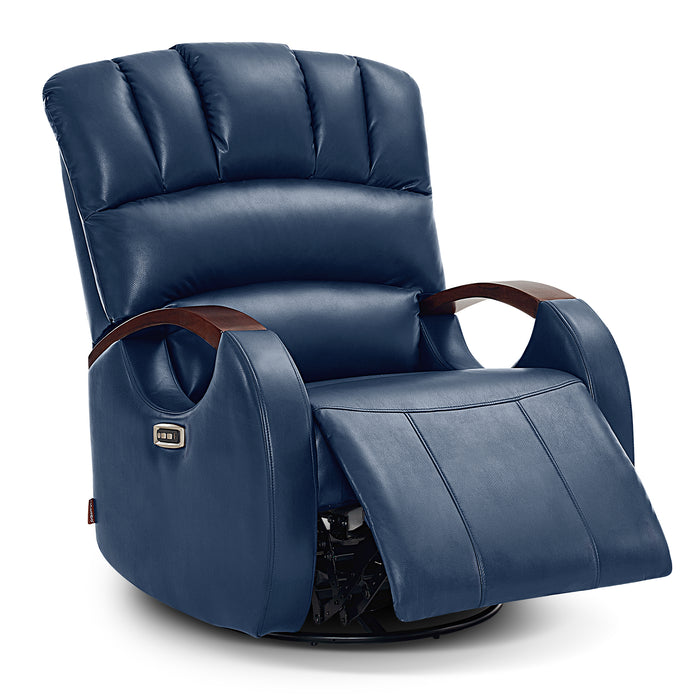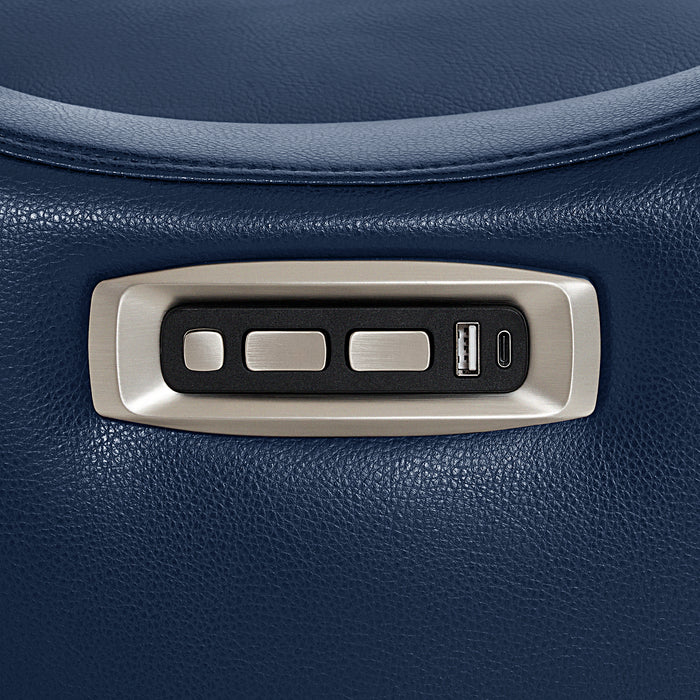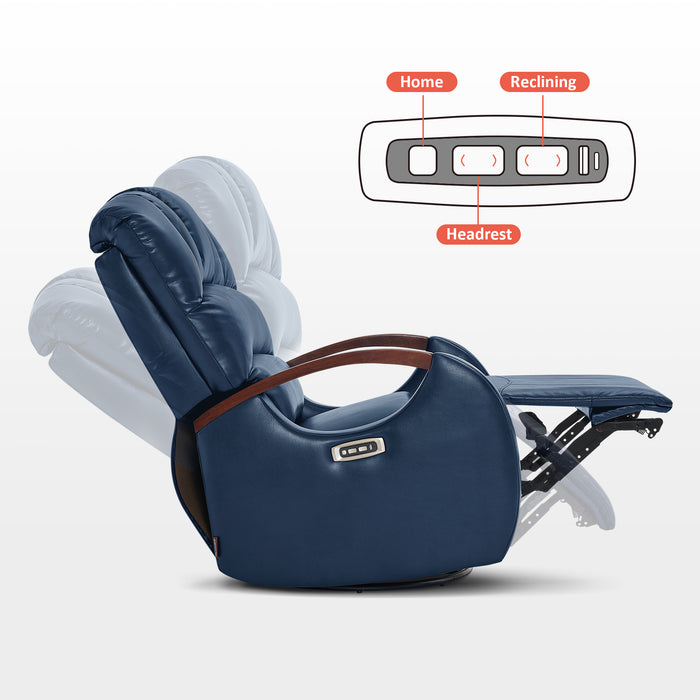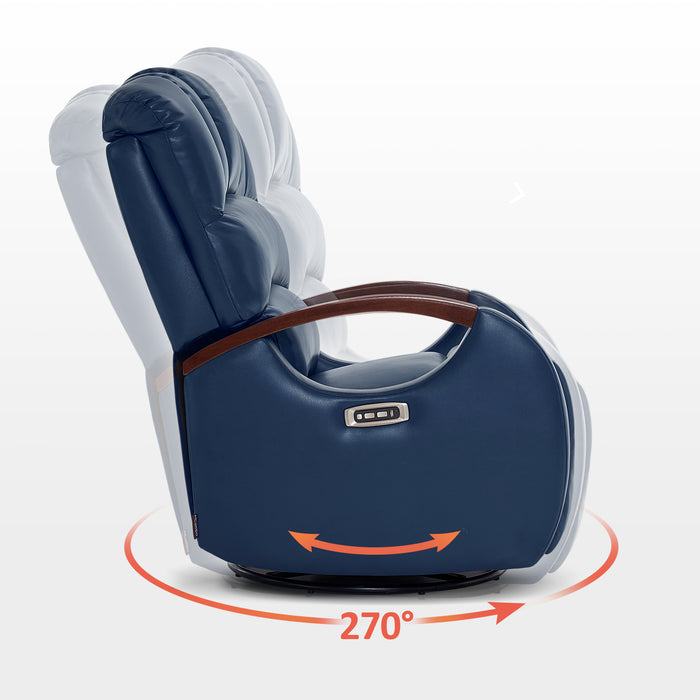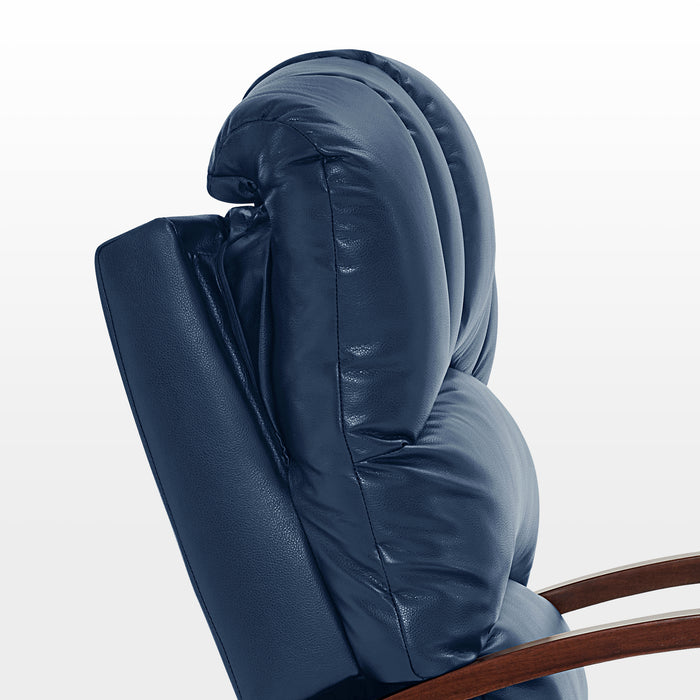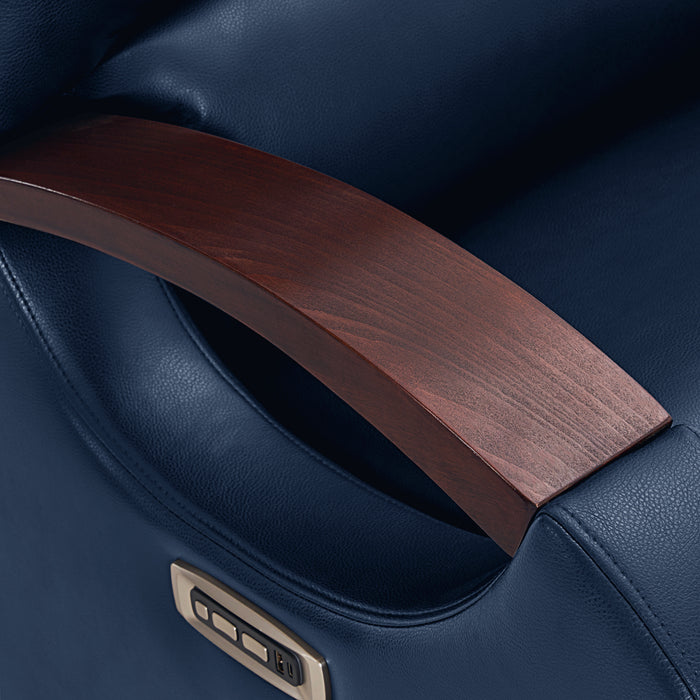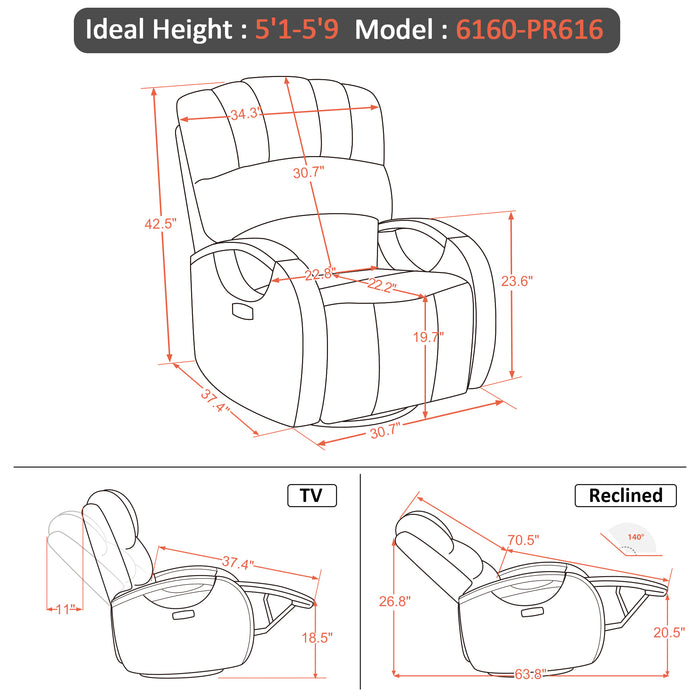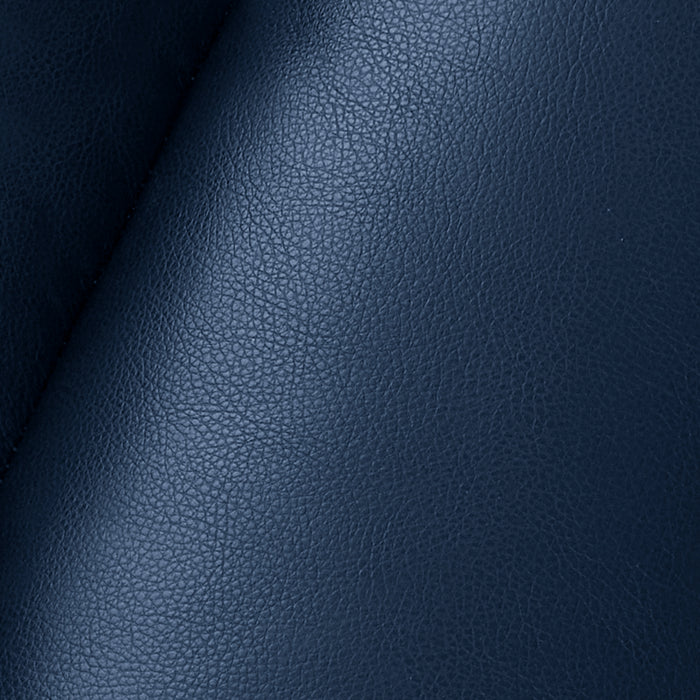 MCombo Power Swivel Glider Rocker Recliner with Adjustable Headrest for Nursery, Breathable Leather PR616
About this item
Power Swivel Glider Rocker Recliner. The smooth gentle 270° swivel and glider rocker make someone exceptionally comfortable. Just press the buttons, and someone can easily switch between three relaxing positions for both leisure and rest.

Power Headrest, Appropriate Support. Adjusting the headrest can provide appropriate support for the head and neck, allowing someone to enjoy the TV, reading, and any position more.

Home Button, Easy Restoration. By simply pressing a home button, the chair smoothly returns to its original position in just 16 seconds. This simplified operation allows for quick transitions, enabling someone to enjoy life more rapidly.

Dual Ports, Universal Charging. The USB A/C charge port means that any phone and any pad are applicable. No matter the type of USB cable, someone can conveniently charge the devices within the arm's reach.

Stylish Armrest, Excellent Enjoy. The solid wood armrest has natural aesthetics and smooth contours to offer a nice touch. The ergonomic, streamlined design provides appropriate arm support and enhances comfort.

One Leather, One Taste. To offer a better experience, we specially choose a kind breathable leather that provides exceptional comfort. This durable leather is not only breathable but also remarkably easy to clean.
Product details
MCombo Power Swivel Glider Rocker Recliner
Just try to touch the buttons of your power recliner, smooth and quiet operations of the adjustable headrest, backrest, and footrest provide excellent enjoyment and convenience. In addition to these, gentle swivel and glider rocker offer comfort and enhance life.
Solid Wood Armrest, Adjustable Headrest, Simplicity Footrest
Item Specifications
Seat Area: 22.8"(W) x 22.2"(D) 
Seat Height: 19.7" 
Backrest Height: 30.7" 
Minimum Distance to wall: 11" 
Reclining Angle: 140°
Swivel Angle: 270°
Rocking Type: glider rocker
Weight Capacity: 320lbs
Voltage: 110V/60HZ 
Buyer Reading 
Recommended Height: 5'1''-5'9''
Easy Assembly Required
Package Quantity: 2
Warranty Information
Lift/Reclining mechanism: 1 Year
Frame: 1 Year
Electronic parts: 1 Year