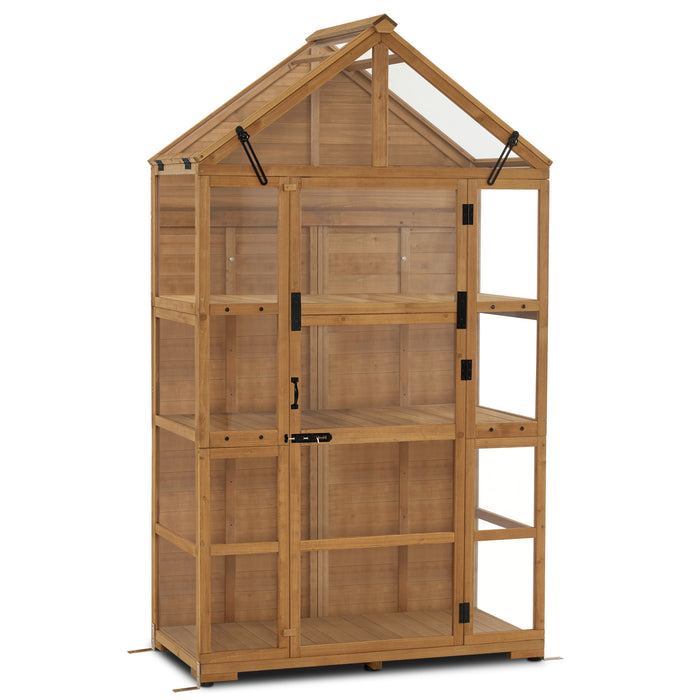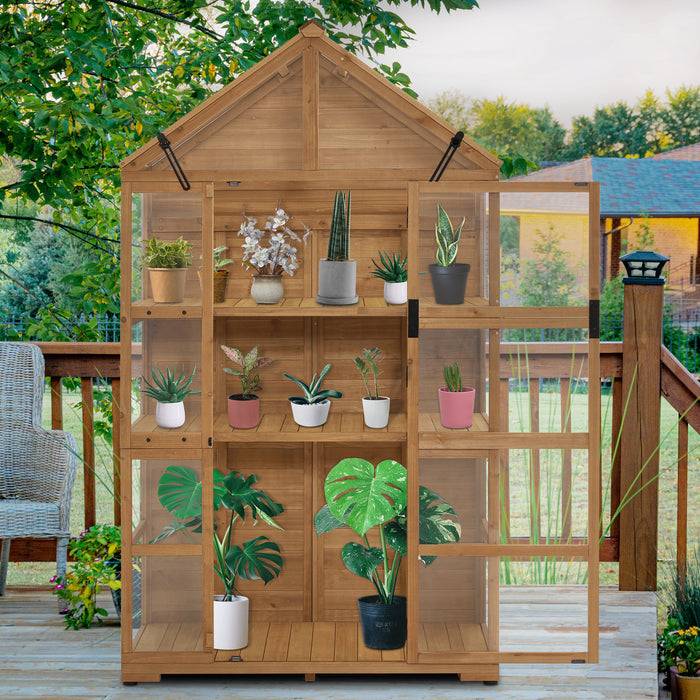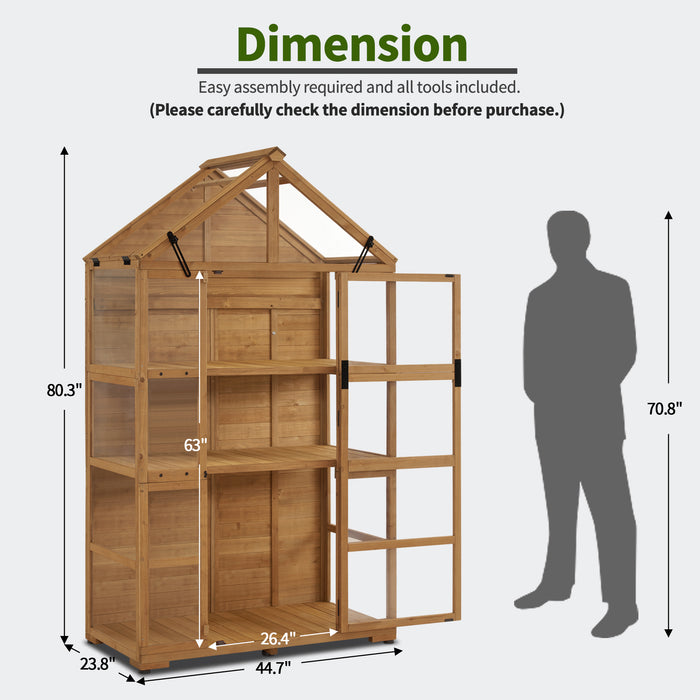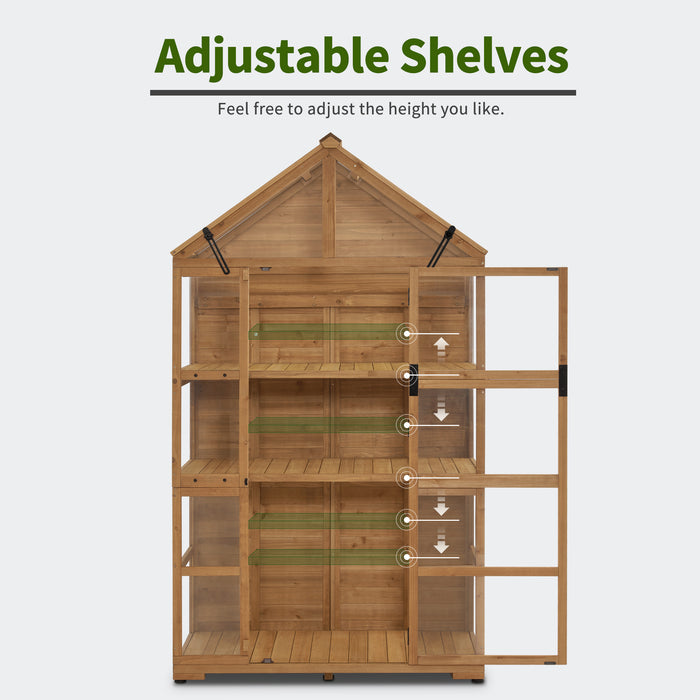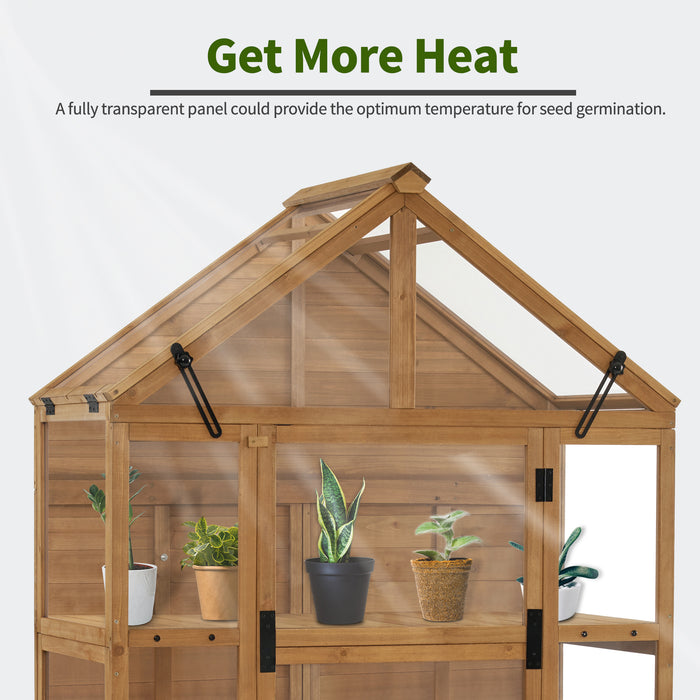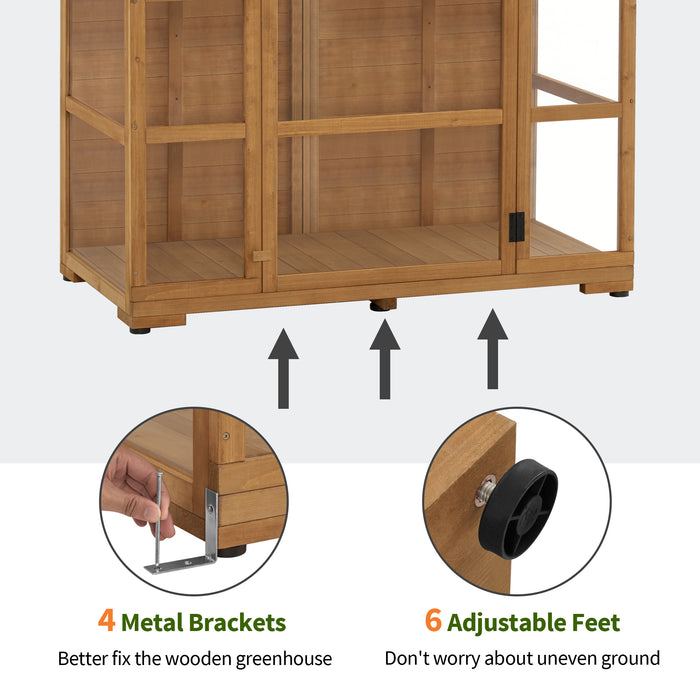 MCombo Wooden Greenhouse, Outdoor Gardening Polycarbonate Greenhouse with Openable Roof Vent and Adjustable Shelves, 44.7" x 23.8" x 80.3" , 0826
About the item:
Large Storage Space: This polycarbonate greenhouse has two-tier shelves that provide enough space to organize your plants and small planting tools. The middle panels of the greenhouse could adjust the height as you like.
Get More Heat: The outdoor greenhouse is made of full transparent polycarbonate panels that better let the sunlight in and provide the optimum temperature for seed germination.
Openable Roof: The bolts on the greenhouse frame kit sides could be used to fix the roofs and keep them open to provide a healthy ventilation system for your plants in different weather.
2 Stable Devices: The garden greenhouse is equipped with 4 reinforced metal brackets and 2 anti-fall devices for enhanced stability and safety.
Fir Wood: The wooden greenhouse is made of high-quality pure fir wood, and the exterior has been polished to express a rustic style. Medium brown blends easily with other décor and natural settings.
3 Packages: This greenhouse comes with three packages. Sometimes all boxes may not arrive at the same time.
Product Specifications

Material: Fir wood, PC panel, Metal hardware
Overall Dimension: 44.7"L x 23.8"W x 80.3"H
Roof Angle: 45°
Package

Installation Notes

2 Person Assembly Recommended