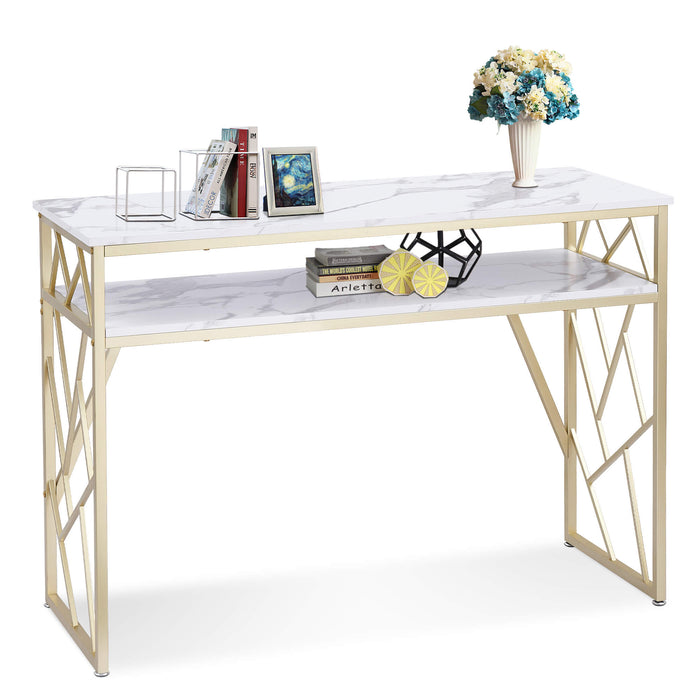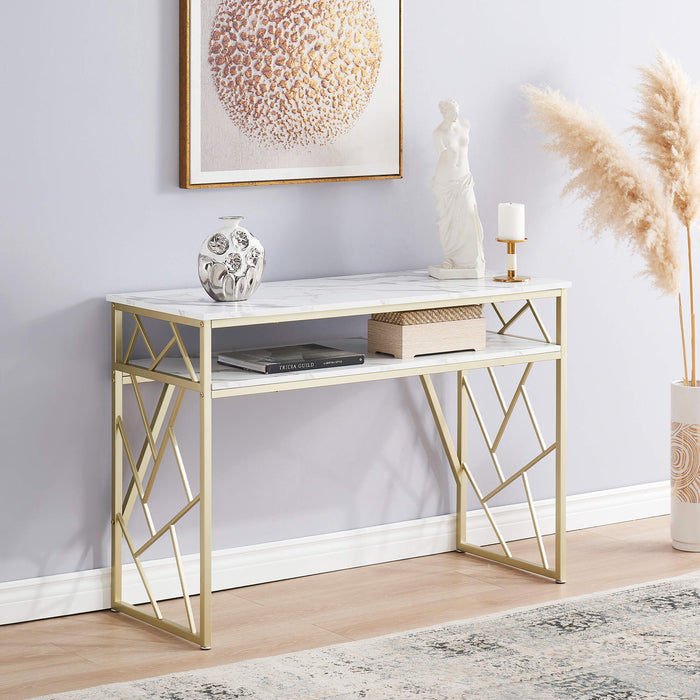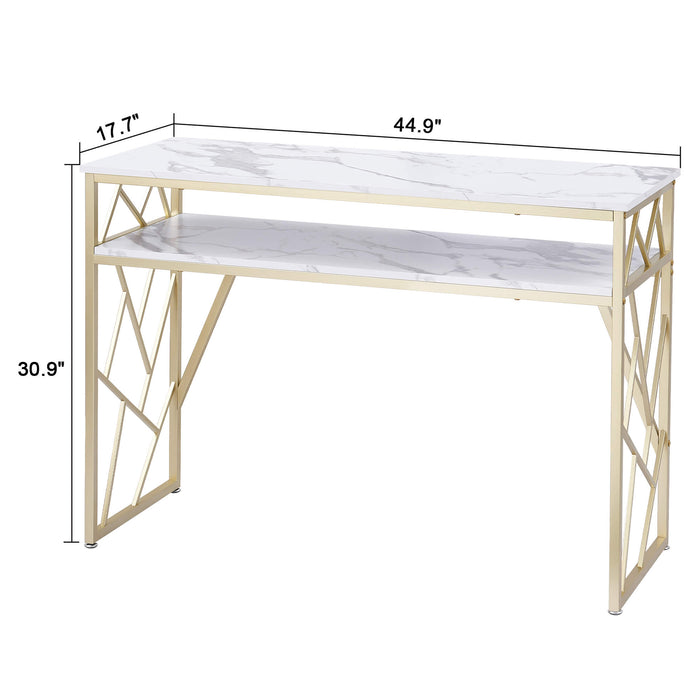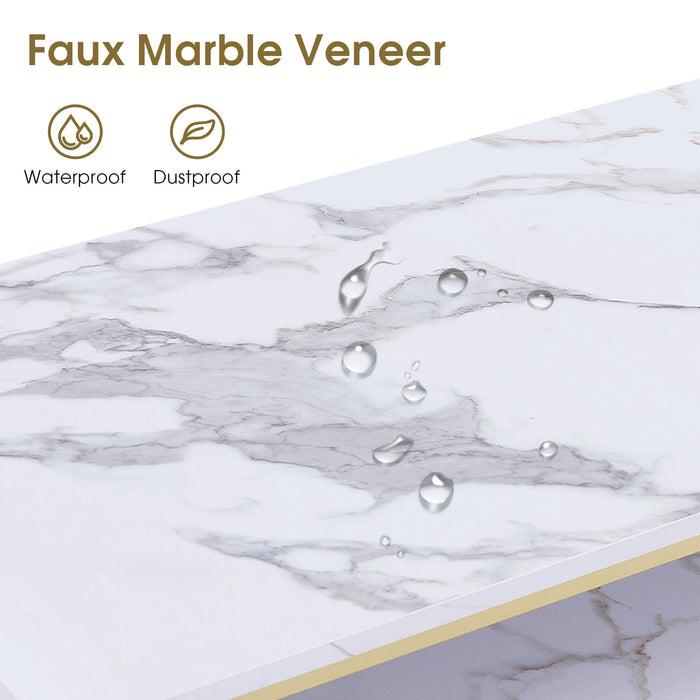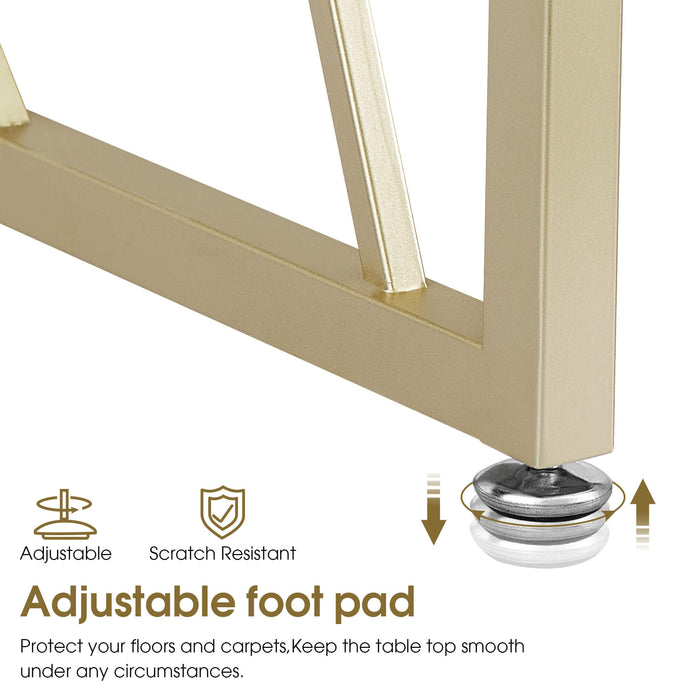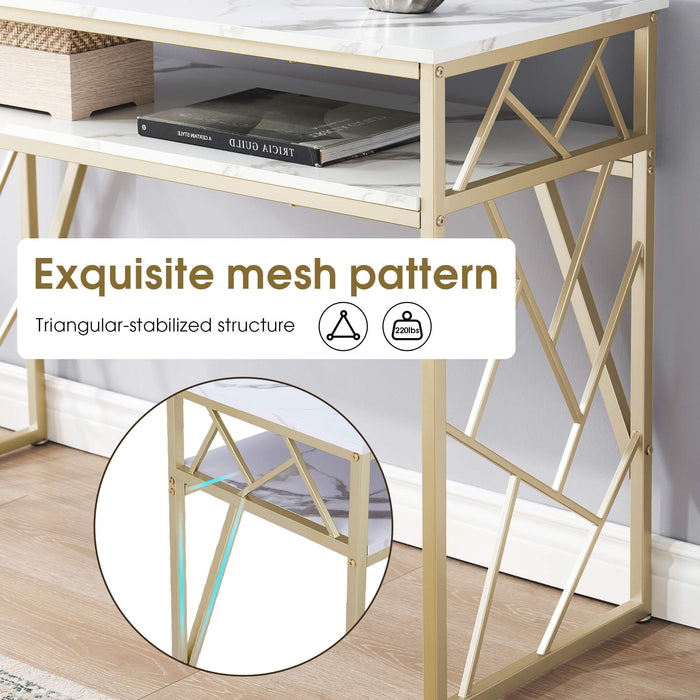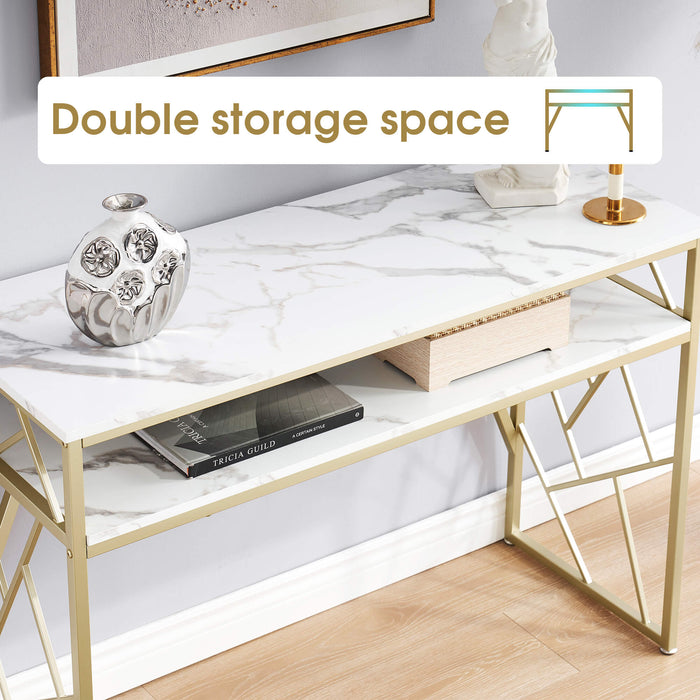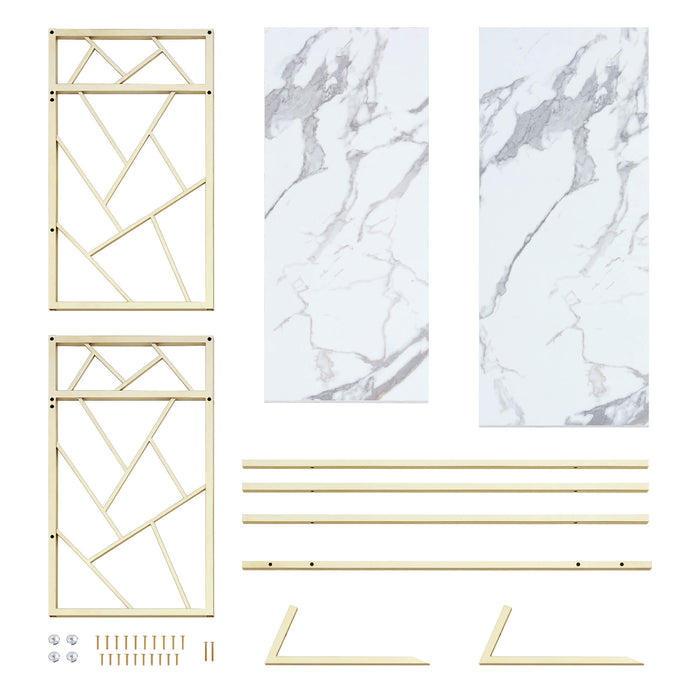 White Console Table with Storage, Modern Sofa Table for Living Room, Narrow Rectangular Entryway Table with Shelves, for Hallway, Faux Marble Veneer and Gold Metal Frame, Easy Assembly 6090-MAKEUP-1145GW
Are you still struggling to find the right decorative table for your home? Please have a look at Ivinta Marble Console Table. The perfect combination of marble tabletop and golden mesh frame makes your home full of artistic feeling. The 0.8mm carbon steel and triangular support ensure that the table has a 220lbs load bearing capacity, enough to support your large LCD TV. 44.88 * 17.71 * 30.91 inches, can be placed anywhere in your home. What are you hesitating about? Let's just get it home.
Product Description:
[Modern White Console Table] The marbled tabletop and golden structural metal frames create a modern style. The simple structure is full of aesthetic lines. Place this console table in front of your mural and with a vase or sculpture on the table, it will become a unique scenery in your living room.
[Narrow Sofa Table with Shelf] At 44.88 * 17.71 * 30.91 inches, this coffee table can be put right behind your couch. To make up for the emptiness of the sofa back. Magazines and newspapers can be placed on the 2-tier shelves. It provides additional storage space for you.
[Exquisite entry table] The entry table can be put with small plants, key holders, handbags, or mail on. It becomes the first piece of furniture you touch when you come back home. The pet can play in the hole of the table frame, waiting for you to come home. Those holes will become your cat's favorite toy.
[Multi-function Accent Tables] 0.8-mm thick black carbon steel frame and triangular-stabilized structure provide a load capacity is 200 LBS. The Faux Marble Veneer table top is waterproof and dustproof. The table can be used as a sofa table, TV table, writing desk, etc. Put it in your living room, bedroom, hallway, sofa or coach side, etc.
[Easy Assembly] 1 box. 5 ply shockproof corrugated boxes, which are recycled and could protect well all parts of this desk. No more tools are needed. It only takes 15 minutes to assemble and disassemble. We monitor the whole shipping process, home delivery on time.
Product Specifications:
Style: Modern
Color: Marble table top, Gold Frames
Materials: Particleboard + Metal Legs
Size: 44.88 x 17.71 x 30.91 inches
Weight Capacity: 220 LBS
Net weight/Gross weight: 37.67/40.07 LBS
Easy to self-assemble: installation instructions and accessories are included in the package.