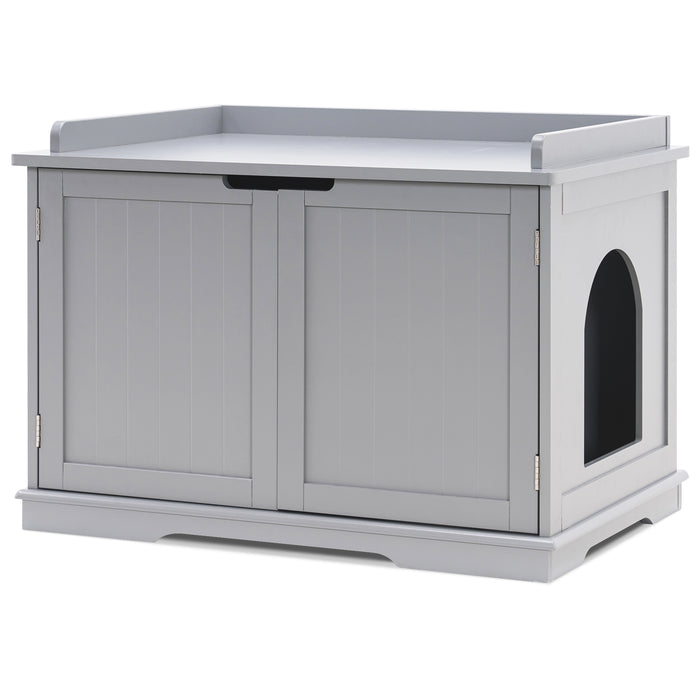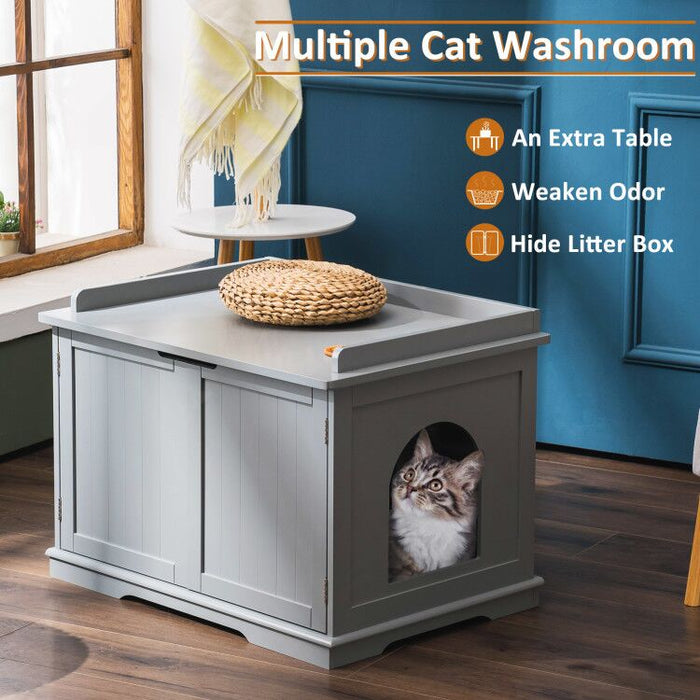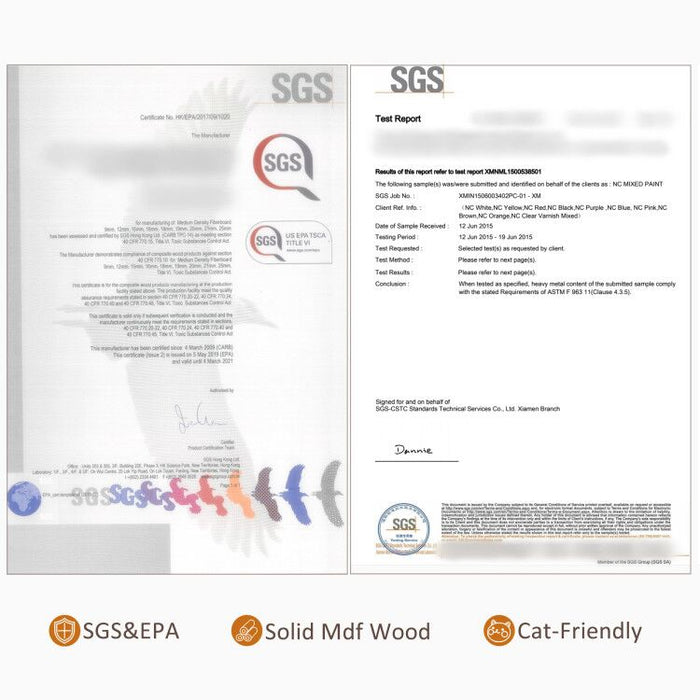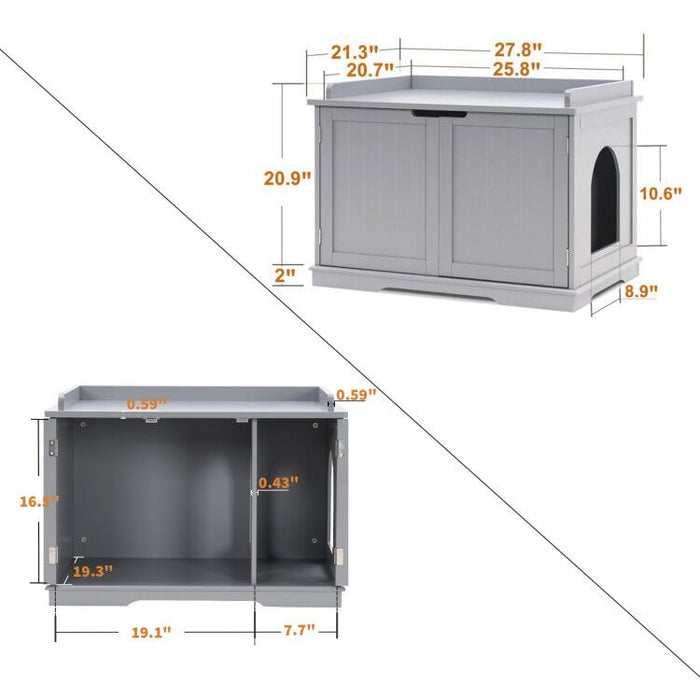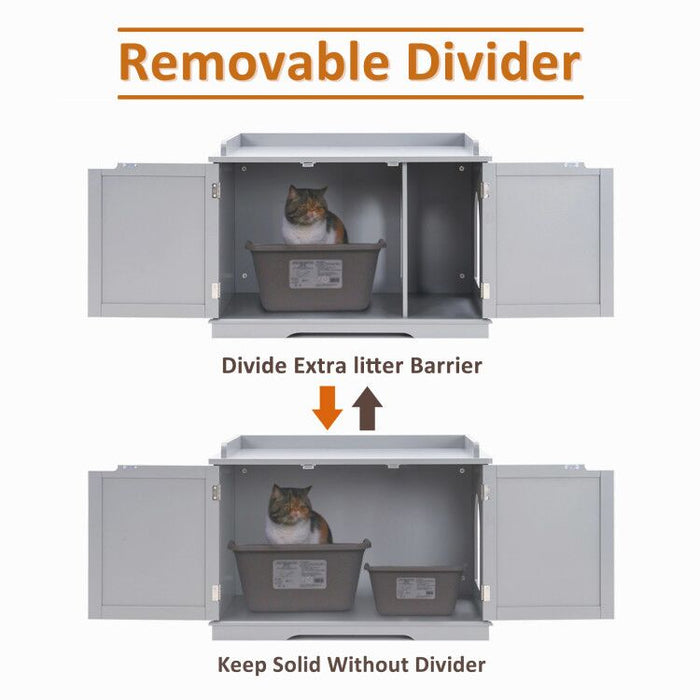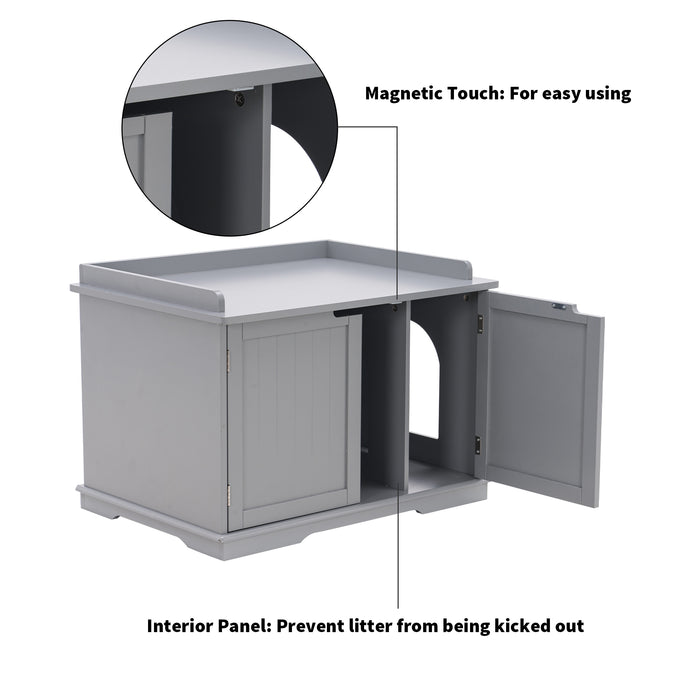 Lovupet Wooden Cat Washroom Bench, Wood Cat Litter Box Enclosure Hidden Side Table Furniture, Pet Kitty House Cabinet for Living Room ,Indoor Outdoor 6012-0657EY
Quality&Durable MDF Material: This Wooden cat litter box is made of durable MDF Materials, no pungent odor, and safe enough for your lovely kitty thanks to the environmental paint using
Roomy Size and Easily Assemble: All the pieces are pre-cut, labeled, you can be finished this cat washroom enclosure straight forward with step-by-step instructions. We made the pre-drilled holes on this cat litter box all lined up properly and pieces fit together with no issues. Cat litter box inner Size:26.8"x19.3"x16.5", perfectly fit the high-sided Iris cat litter box
Functional Wooden Cat Litter Box: It is not only a solid choice in a crowded field of the litter box, but also to keep your dog from getting kitty poops; it hides the litter box from sight and does a good job containing the smell. You can also serve it as an extra table, elegant grey color and stylish design match your decor perfectly. Your guest would never know there's a litter box in there.
Removal Interior Panel: This Cat washroom gives your pet easy and instant access to their litter box while the divider reduces the spread of loose litter by creating an extra barrier. You can also simply assembled the litter box without the interior panel and use a larger litter pan or two small litter boxes for your pets
Magnetic Door Touch: We use the Magnetic door touch to replace the lock on the door, it is easier for your kitty to go in or out of the box freely while the door can keep in close to prevent the odor from being out.  
Item specifications:
Material: MDF Wood
Overall Outer Size:27.8"x20.9"x21.3"
Inner Size:26.8"x19.3"x16.5"
Weight capacity:  55lbs
Package Included:
1 x Wooden Cat Washroom Furniture
1 x Assembly Instruction
1 x Hardware Pack
Warranty
1-Year Limited Warranty
Custom-made Service
Do you have your own specific wishes for this wooden cat washroom size, color , style or anything else?