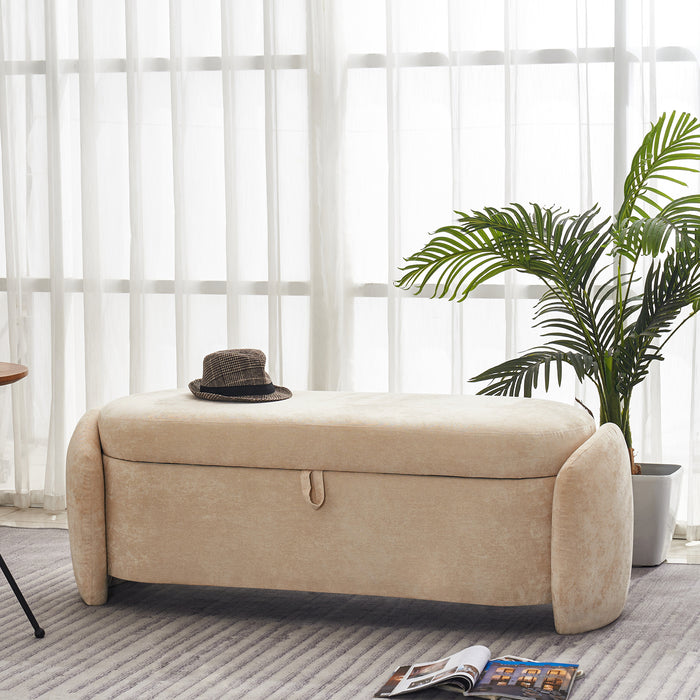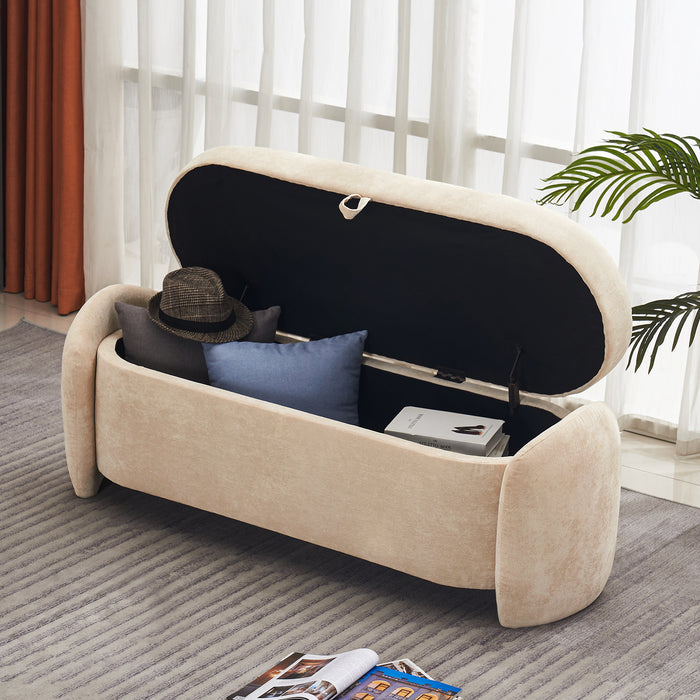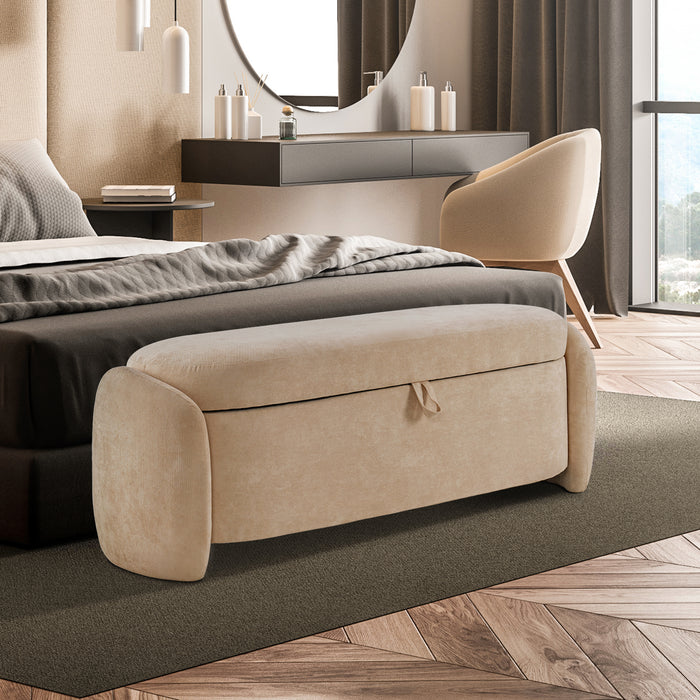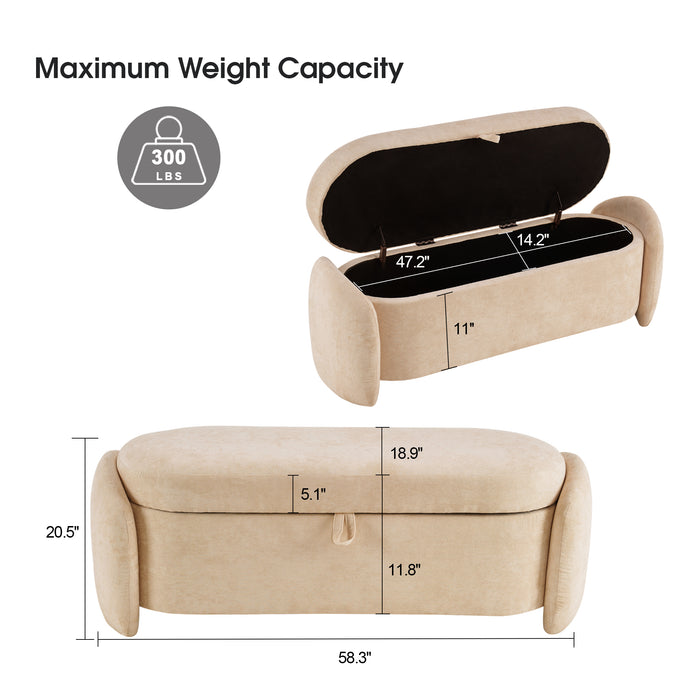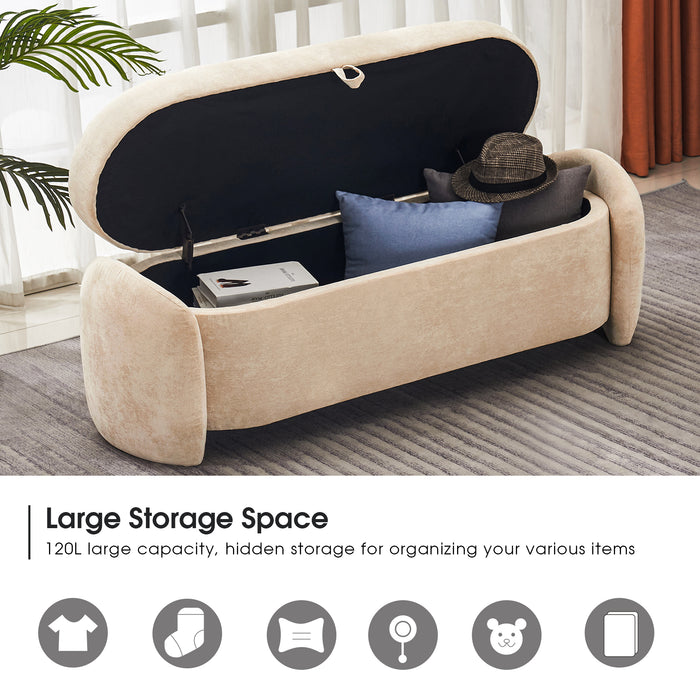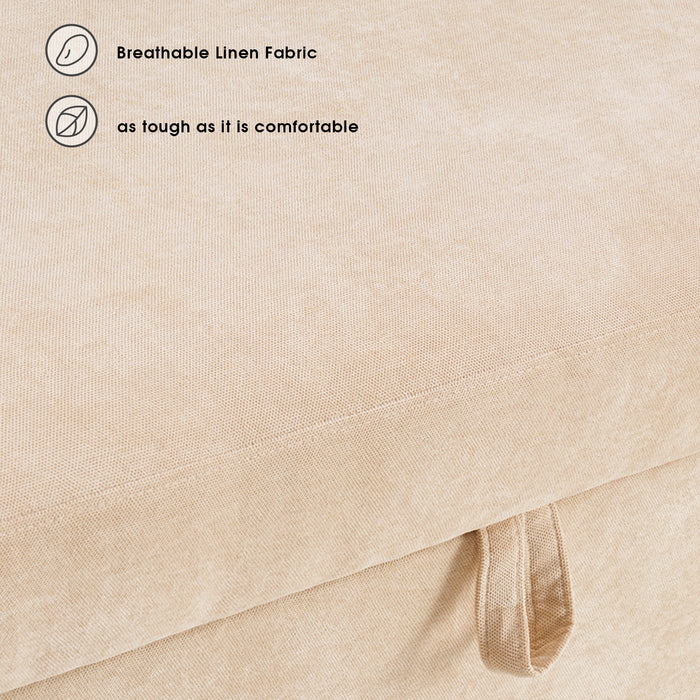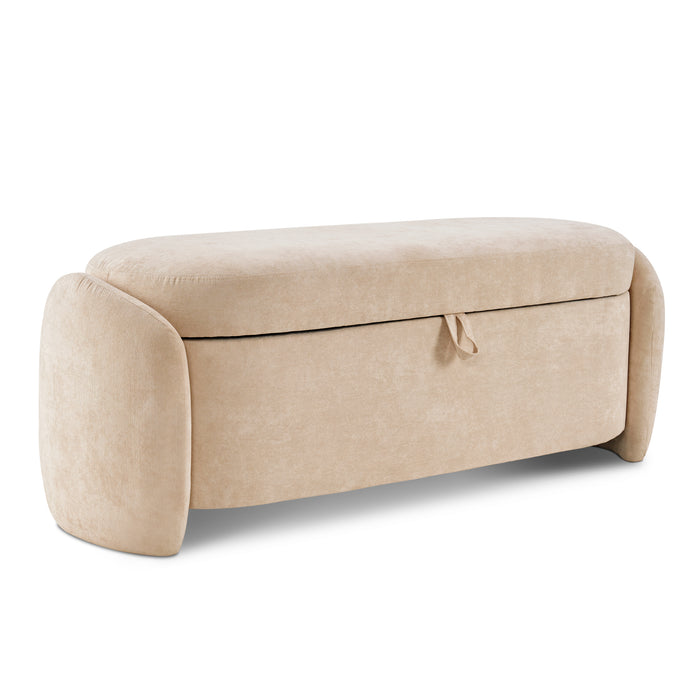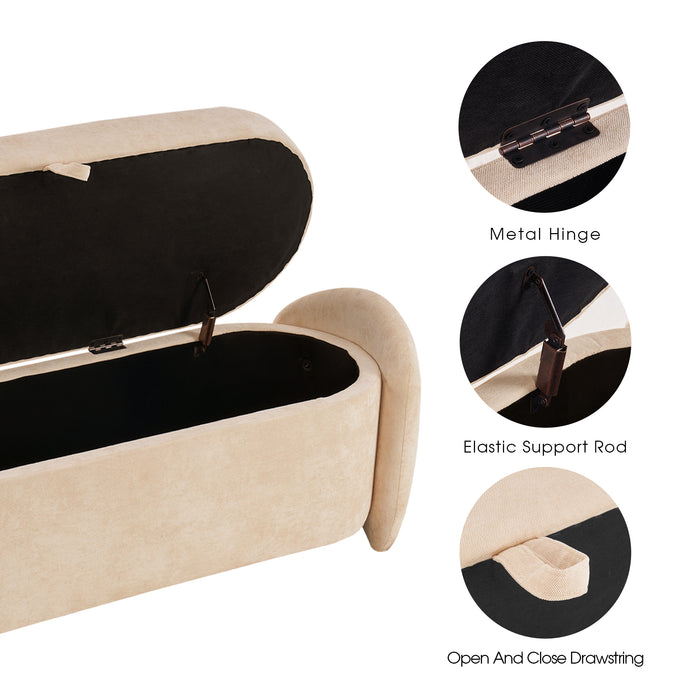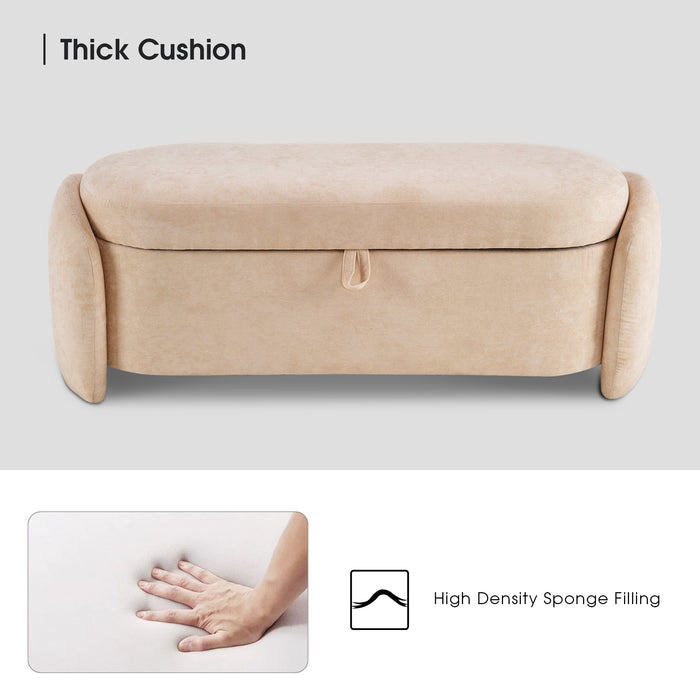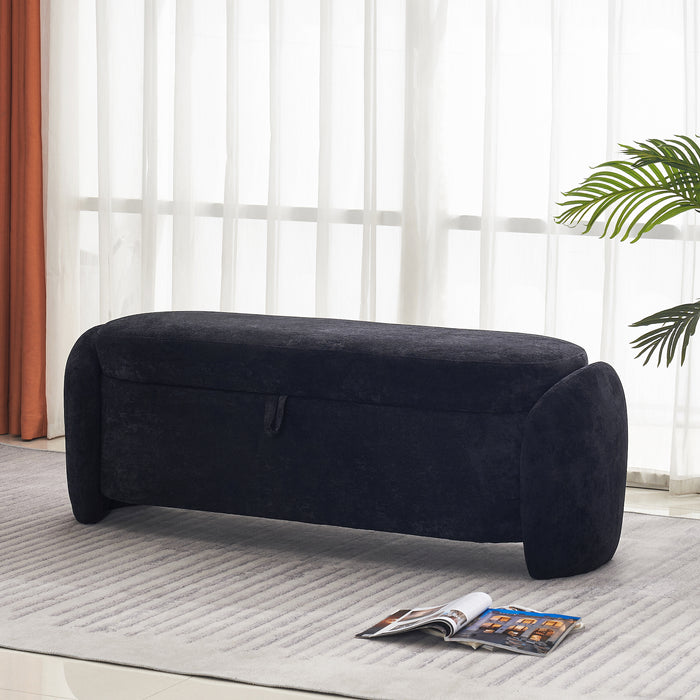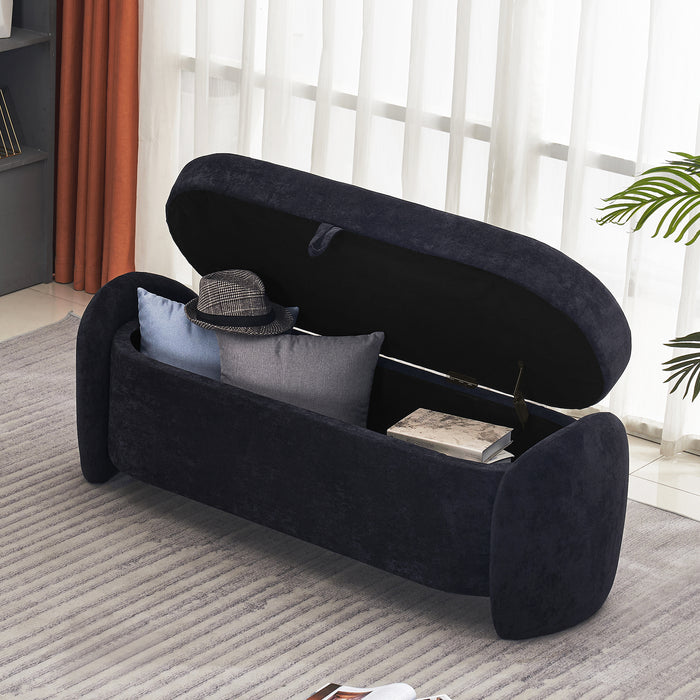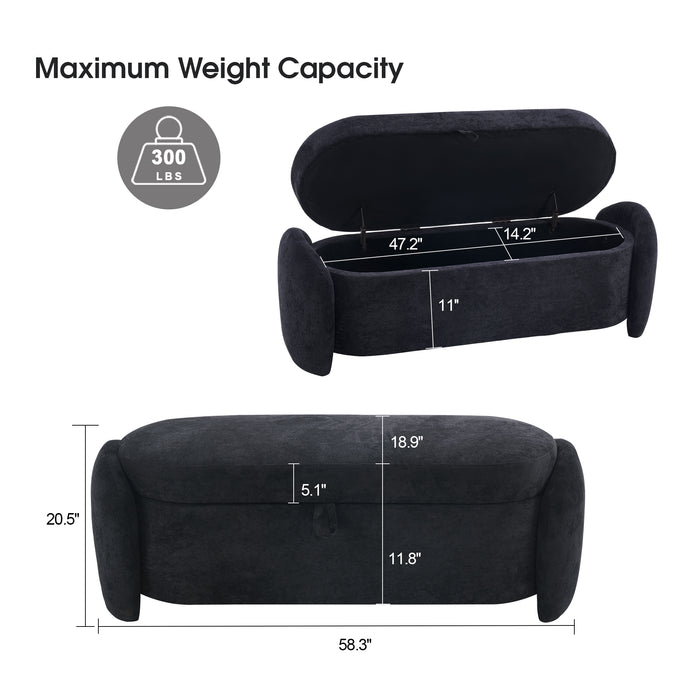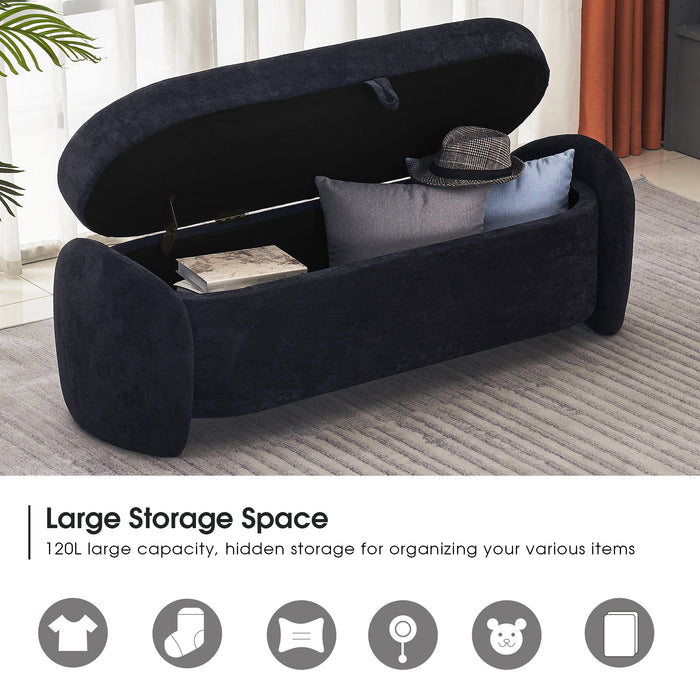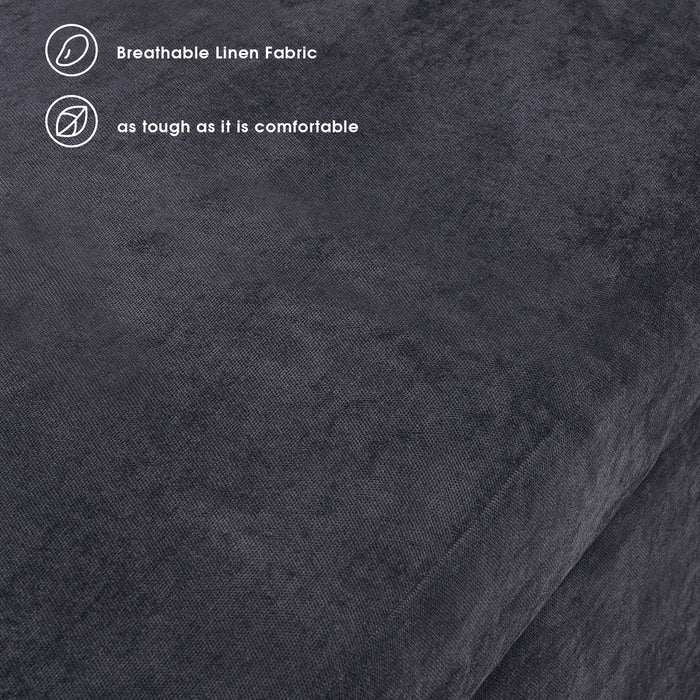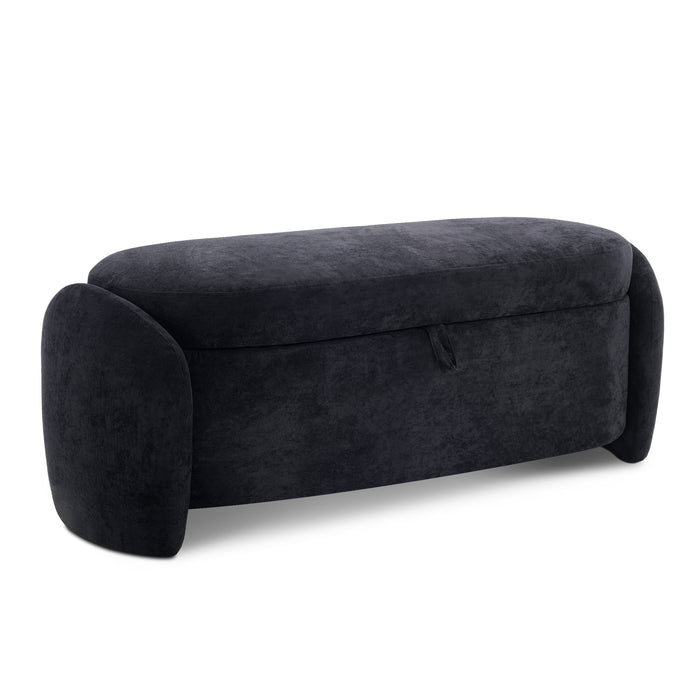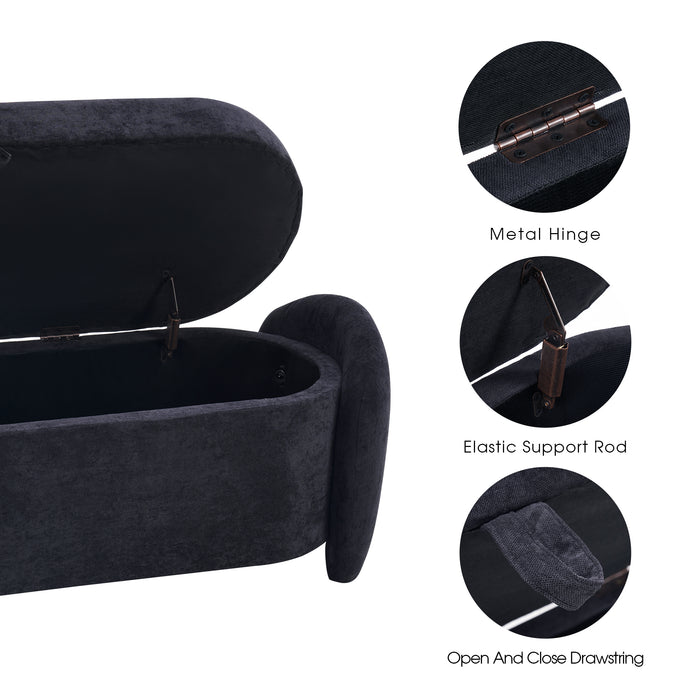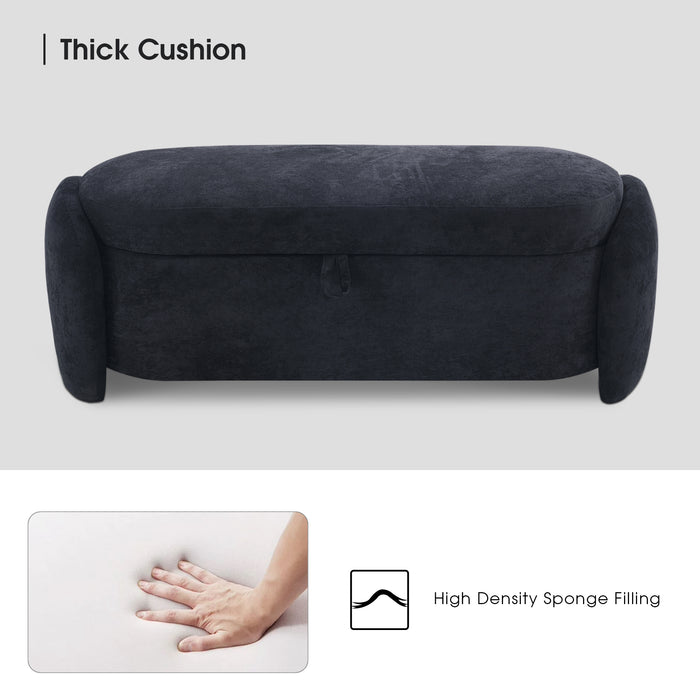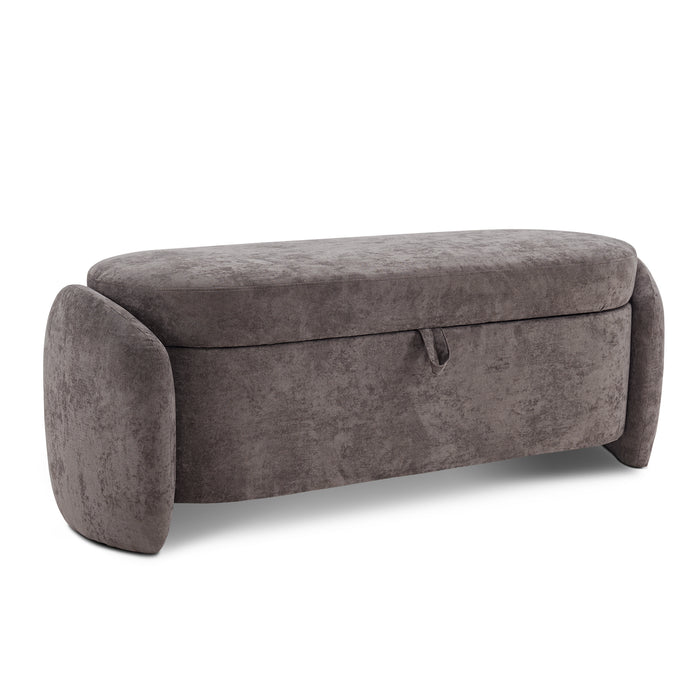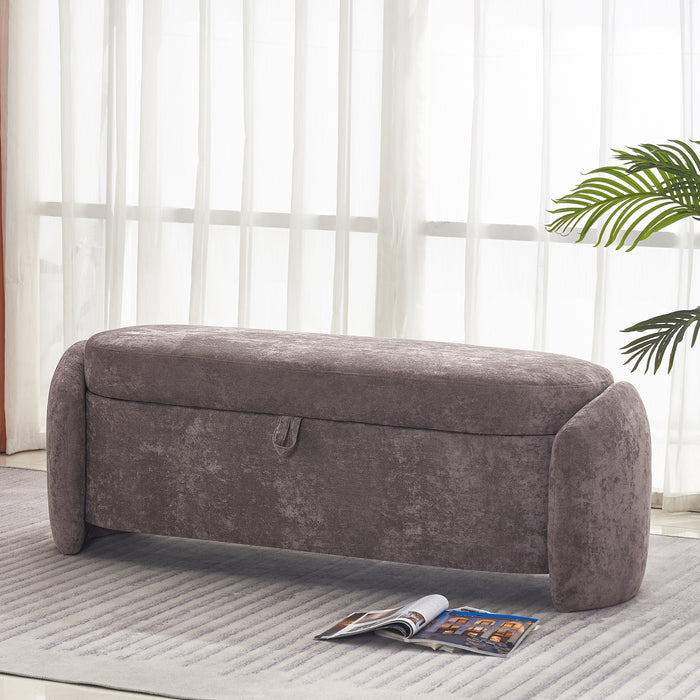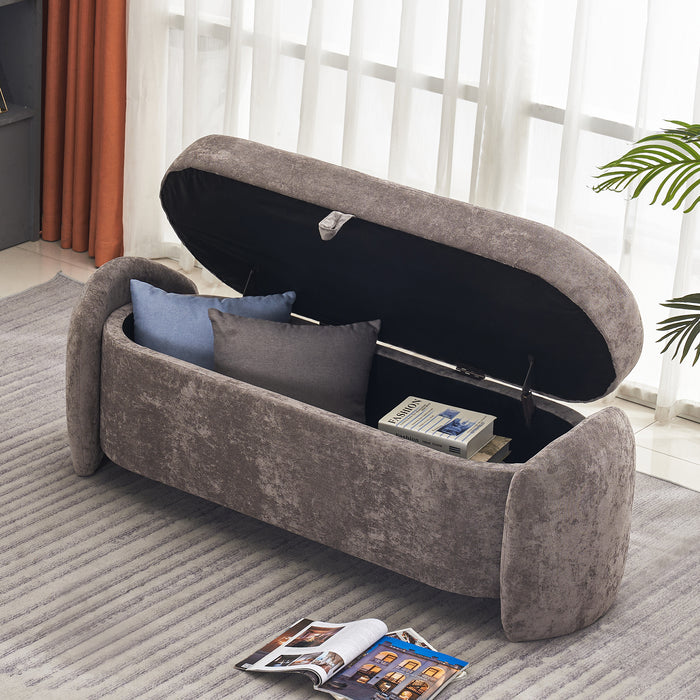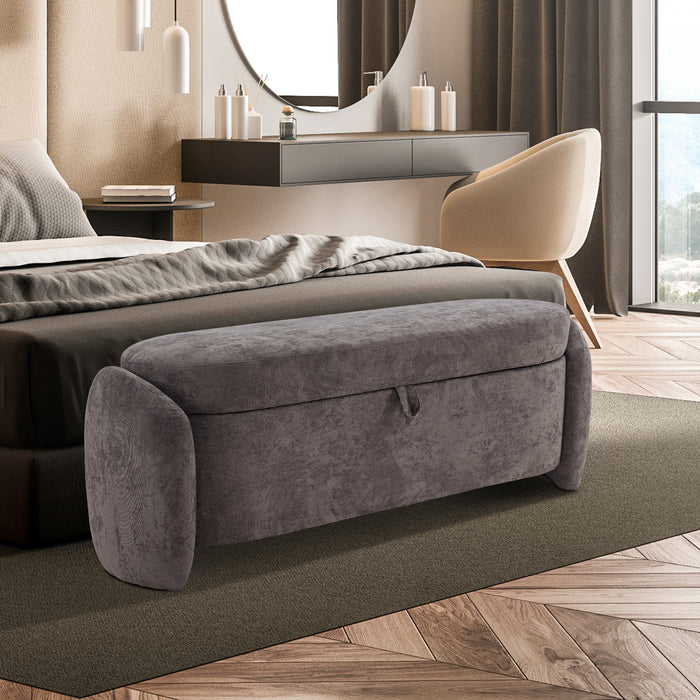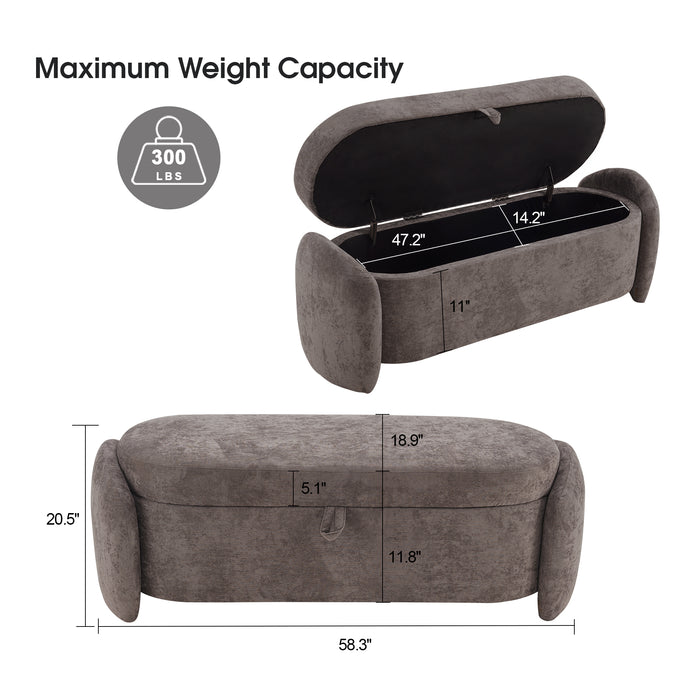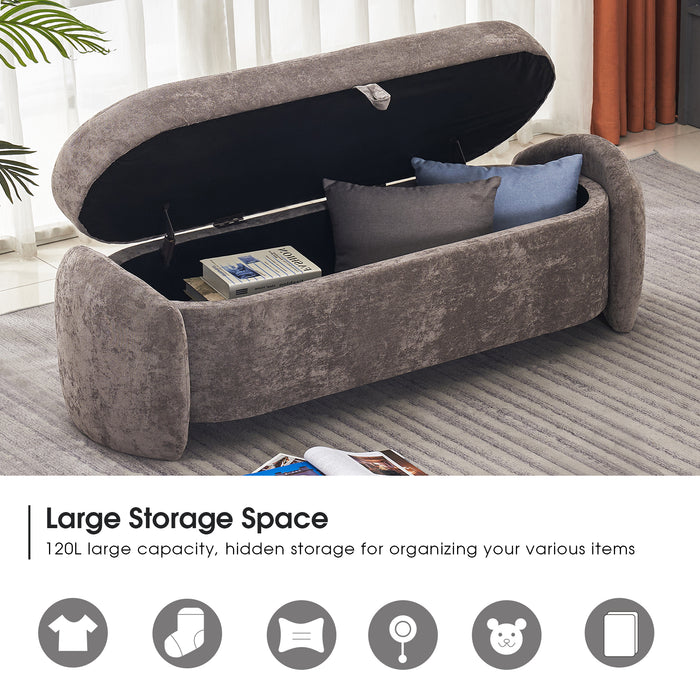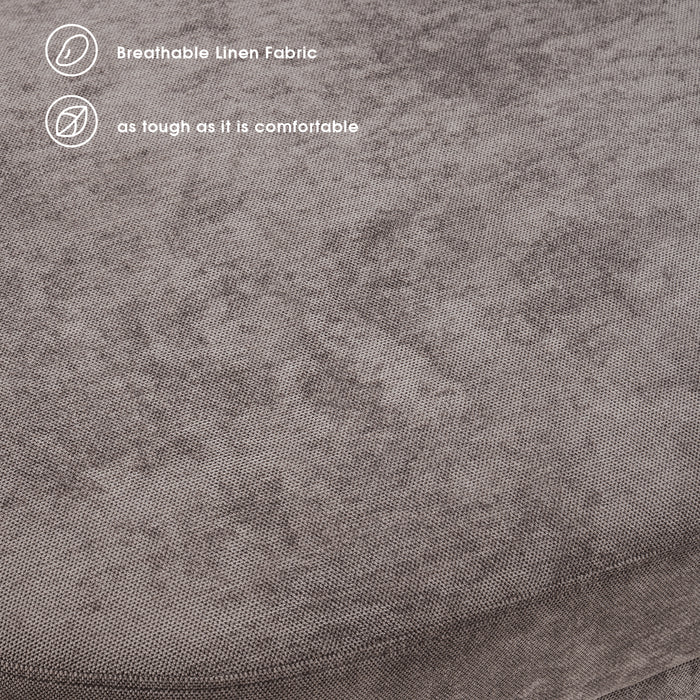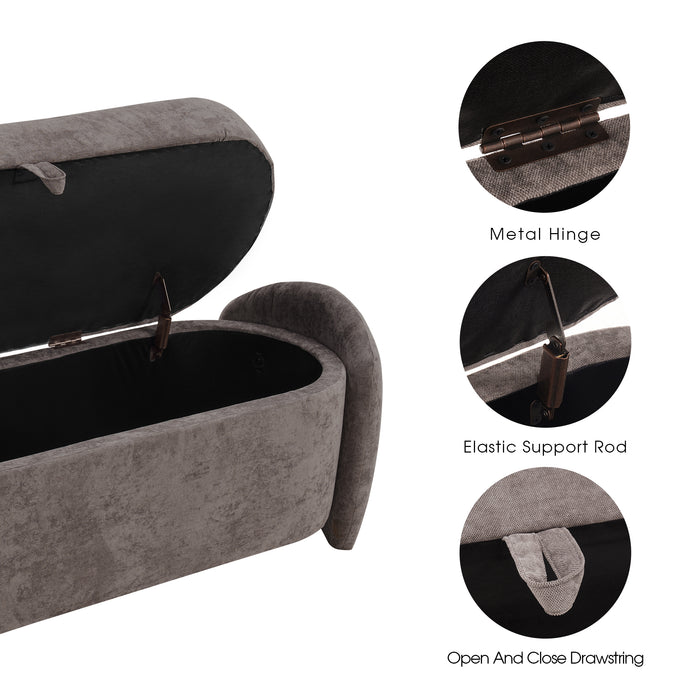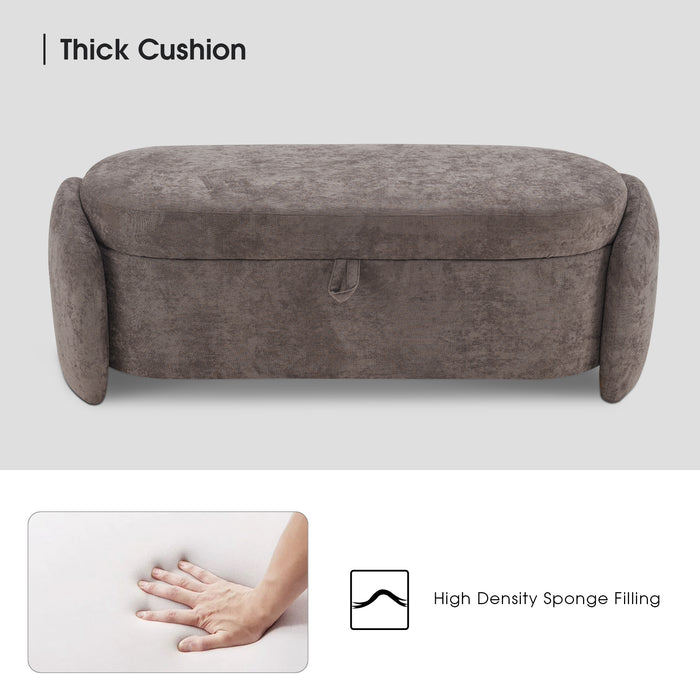 Mcombo Storage Ottoman Bench, Linen Fabric Footrest Stool with Storage Chest, End of Bed Bench with Safety Hinge for Bedroom, Living Room, Entryway W713
[As a Storage Bench] - Just Lift up the top to reveal ample storage space. The storage inner size is 47.2"(W) x 14.2"(D) x 11"(H), offering 120L storage chest to organize all your extras neatly. You can hide stuffs into this storage space and save the space of your room. Just store anything you want, like books, magazines, clothes, shoes, seasonal gear, gloves and scarfs, kid toys and more, having your life and home more organized.
[As a Bench to Sit] - The lift-up seat of this stool is deeply padded with high-density sponge, creating a comfortable seating experience without losing its shape. You can also place your feet on it when you are sitting in the sofa. And the linen fabric, wrapping the whole bench body, is durable and built for last.
[Works Anywhere] - This footstool can be used as a bed end bench, extending as a comfortable seat by the foot of your bed. For your living room, you can place it in front of a sofa, using it as an ottoman, coffee table, footrest, side table or extra seating for guests and your family. It also looks great at an entry or hallway, as a shoe bench or entryway bench.
[Stylish Look] - Its minimalistic form and curved legs are contrasted with its soft shapes on the seating, giving this ottoman bench characteristic and loungy feel. This stylish piece defines a hallway or accent any room.
[Considerate & Convenient Design] - Lift up the top with a built-in smooth hinge mechanism to reveal plenty of out-of-sight storage. The drawstring on the top is used to lift the top lid with ease and safety. If you want to keep this ottoman top open, the elastic support rods are designed to support the top, and you can put anything you want into or out of the chest.
[Easy to Assemble] - There are a bench, two legs and a screw pack included. You just need to use screws to attach two legs to the bench, and the installation is completed, spending ten minutes.
Why You'll Love This Bench
Comfort and functionality — With the storage compartment, the bench offers a place to sit, rest your feet or hold a drink when topped with a tray.
Work in any setting — This accent piece is perfect to your empty space. It can certainly be incorporated in other places throughout your home.
Quality-conscious bench — This stylish bench is supported by sturdy frame and strong enough to bear 300lbs.
Professional after-sale service — If you have any questions about the bench, you are more than welcome to reach out to us.
About Mcombo Ottoman Bench
Mcombo Ottoman Bench is a fine blend of comfort, style and functionality. We put ourselves in the shoes of the users, striving to develop benches that are both practical and stylish. Mcombo benches can be blended into many settings, including your home, the causal settings or formal occasions. We believe you will definitely find your ideal ottoman bench for your home, office or your shop.
This bench, with extra function of storage, meets your demands of relaxing yourselves and organizing stuffs. With versatile placement possibility and functions, you can use this bench as bed end bench, storage bench, shoe bench or even vanity bench, placing it in living room, bed room, hallway and your cloakroom.
Item Specifications:
Colors: Grey/ Dark Blue / Beige
Material: Linen Fabric and High Density Sponge Fillings
Chair Dimension : 58.3"(W) x 18.9"(D) x 20.5"(H)
Storage Inner Size: 47.2"(W) x 14.2"(D) x 11"(H)
Weight Capacity: 300lbs
One package included.