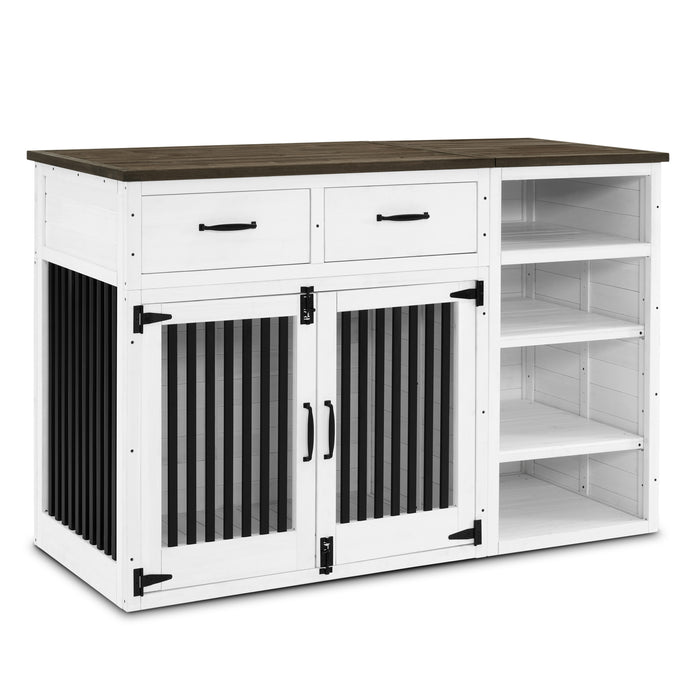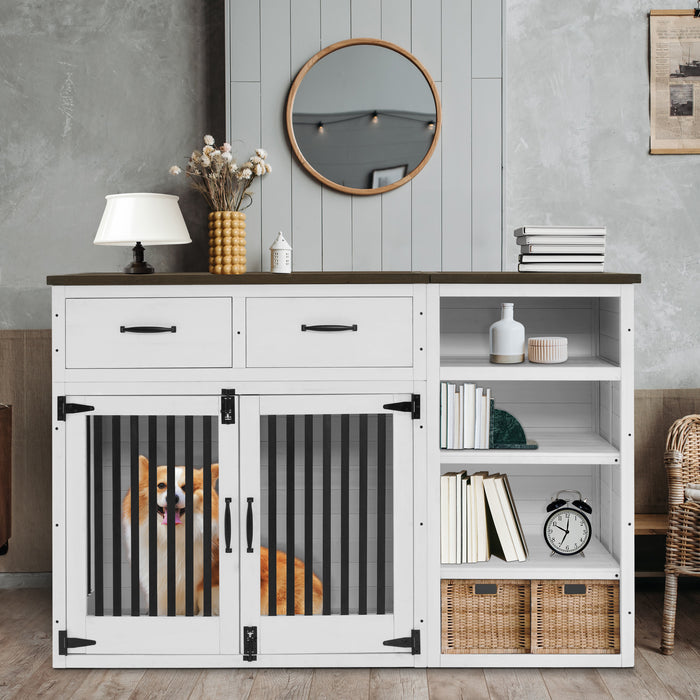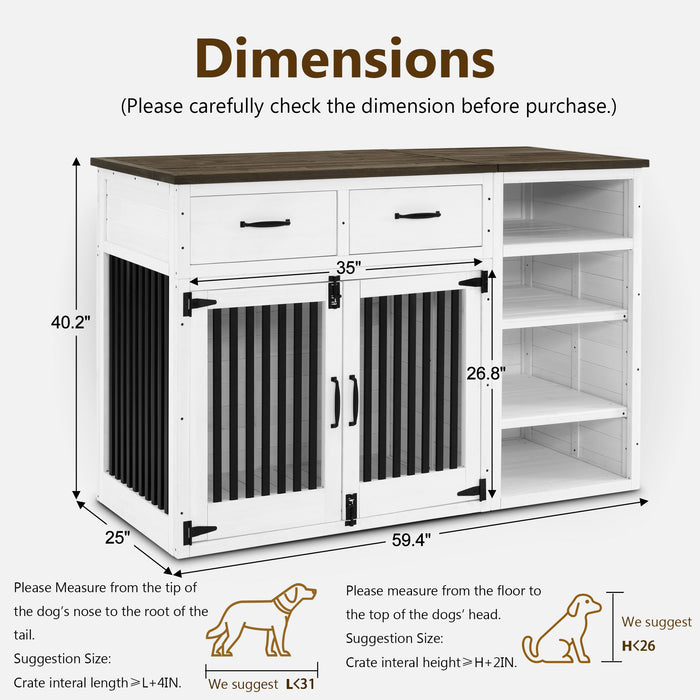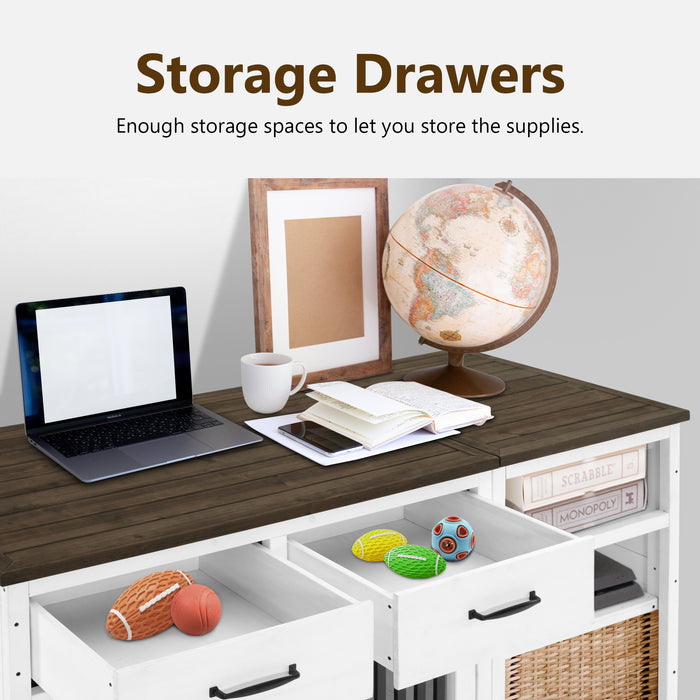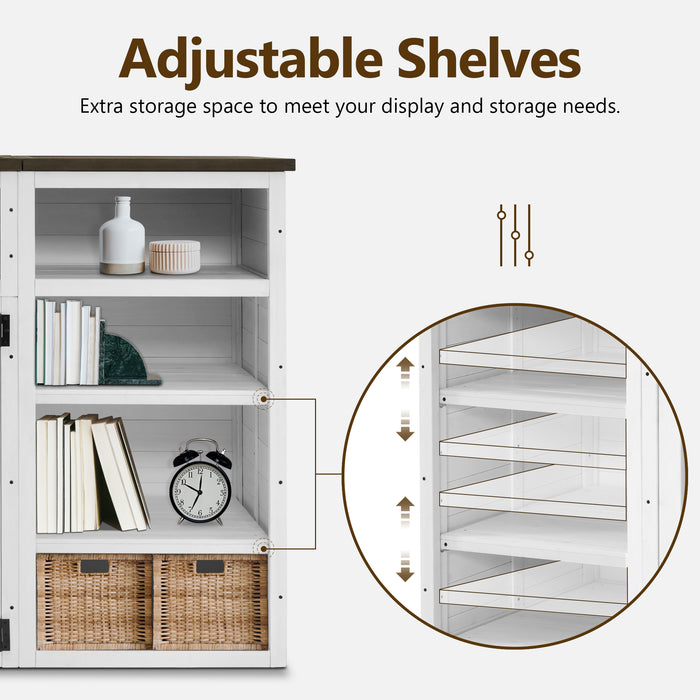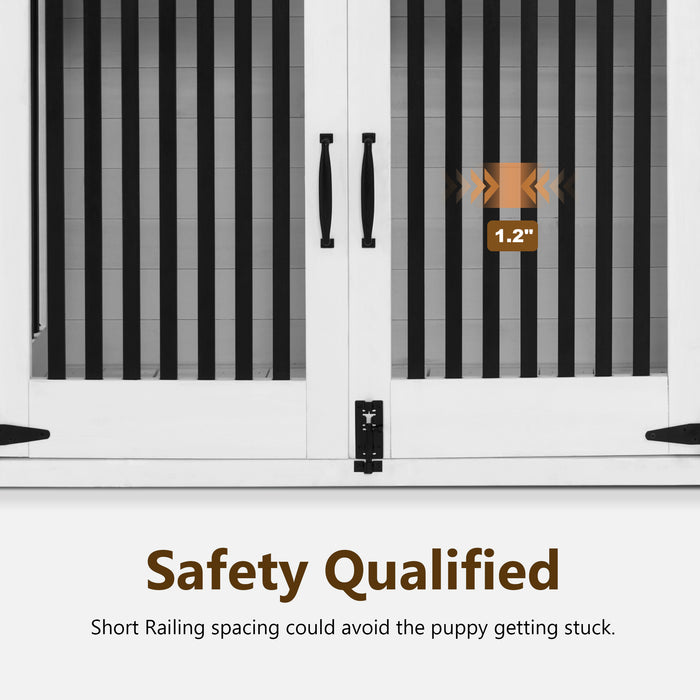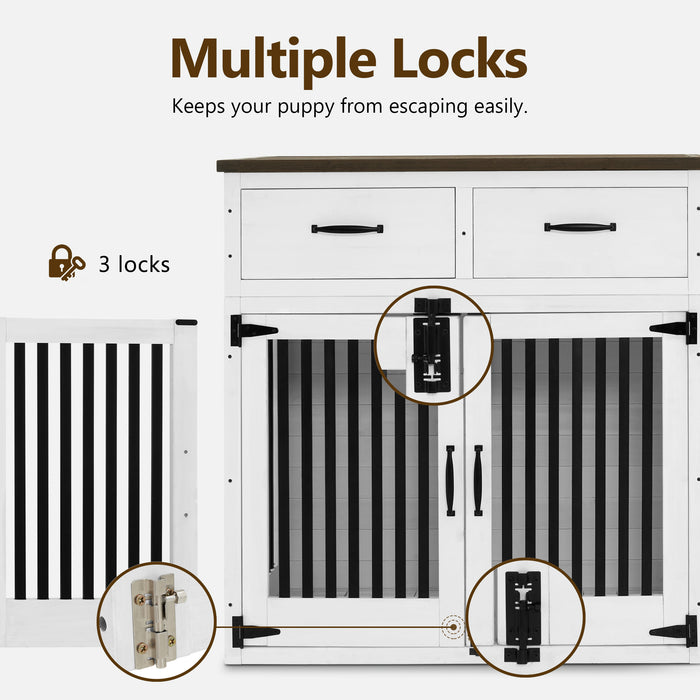 MCombo Wooden Dog Crate Furniture, Indoor Dog Kennel Pet House Storage Cabinet, Solid Wood Dog Cage End Table with Adjustable Shelf for Medium Dogs, 1775
About this item

Fir Wood: The furniture style dog crate is made of high-quality pure fir wood, and the exterior has been polished to express a classic style, it will blend in perfectly with most furniture styles.
Combining Function and Style: You could also use this wooden dog crate as a TV stand, storage cabinet, and other furniture, the furniture style design gives this pet crate a stylish feel.
Extra Storage Space: The dog kennel furniture is equipped with two large drawers and two open shelves, which provide enough storage and display space to meet your needs.
Safety Protection: The distance between pet kennel bars is 1.2" to prevent the puppy from getting stuck.
Multiple Locks: There are 3 locks on the inside and outside of this dog crate end table to make it no longer easy for the puppy to escape the crate.

Product Specifications

Color: White and Brown
Overall Dimension:59.4" L x 25.0"W x 40.2"H
Dog Crate Dimension:35.4" L x 22.0"W x 28.7"H

Package

Package Quantity: 2
Reinforced Package System and Package Quality prevent Transportation Damage and Missing Parts

Installation Notes

2-Person Assembly Recommended